Healthcare Record Destruction
It is critical for all medical facilities to hire a trusted shredding company for proper destruction of classified information. Proper storage and destruction of patient medical records and charts are vital to properly protect patient identity. In fact, legal requirements mandate a certain level of security for all medically-sensitive documents.
Healthcare practitioners are legally bound to ensuring that an individual's personal data is always disposed of properly through a record destruction process. It is crucial that documents are not destroyed by hand. That's where PROSHRED® comes in.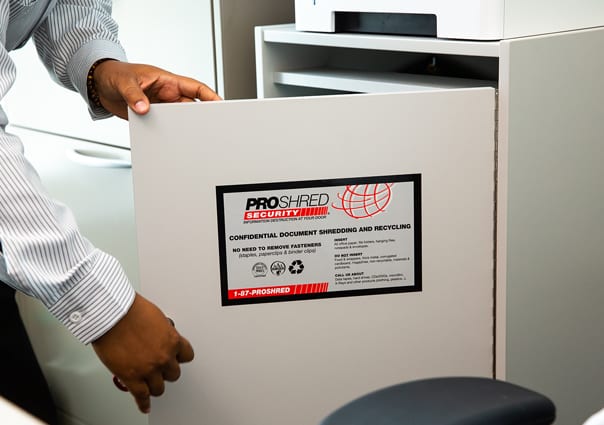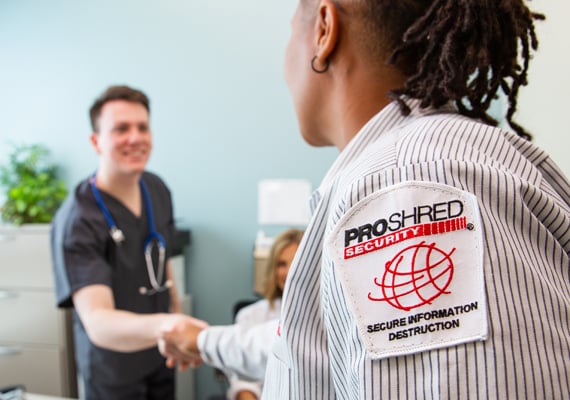 PROSHRED® Georgia is a certified shredding company that can help ensure your medical records are shredded securely and completely before they are separated from the safety of a medical facility. Many healthcare organizations do not have time to properly destroy their medical records through their own personal shredding services, so a professional, certified shredding service is a smart solution. A proper in-house shredding routine with this service is often the simplest solution.
The PROSHRED® team understands the importance of chain of custody, Certificates of Destruction, and timeliness of disposal. If you need medical documents destroyed, partner with Atlanta PROSHRED®.
Here are 4 reasons why you should choose MedPro Disposal.
Transparency
Clear, simple, and predictable invoices that you can understand
Protection
Industry leading insurance and liability protection for your practice
Accommodating
Service and flexibility tailored to your practice's needs
Trust
Over 20,000 customers have made the switch to MedPro
PROSHRED® Atlanta offers medical records shredding services for:
Doctors
Surgery Centers
Hospitals
Walk-in Clinics
Chiropractors
Dentists
Nursing Homes
Physiotherapists
Pharmacies

Psychiatry

Naturopaths

Doctors & Practitioners

And many more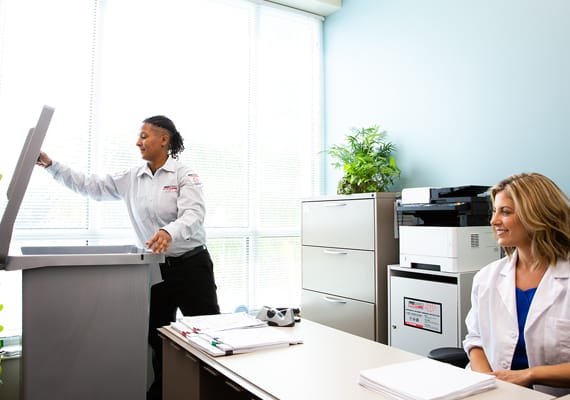 Call PROSHRED® Atlanta today to discuss your medical shredding needs. It's time you start feeling confident knowing that your office's sensitive information can be completely and totally destroyed.