May 6, 2021
The Importance of Hard Drive Destruction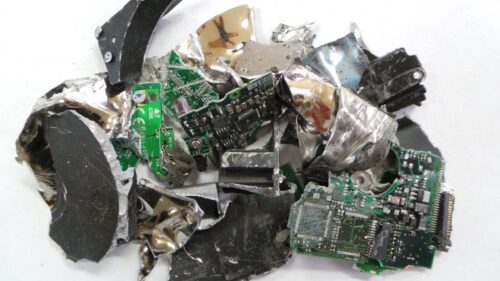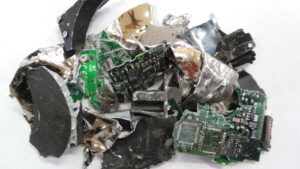 Many people think that once you wipe a hard drive that all your data is gone, and you are safe, right? Well, that isn't correct. Your company's confidential data can still be recovered. Leaving your data at risk. That is just one reason you should use a hard drive destruction service by a professional shredding company. So what are the other reasons why you should shred your hard drives? First, let's talk about what hard drive shredding is.
What is hard drive shredding?
In this day and age, every company uses a computer, which stores essential and sensitive data. Data you want to protect. Eventually, you will have to upgrade your hard drive or even buy a new computer completely. Well, what do you do with that old hard drive?
That's where hard drive shredding comes into play. It's a type of shredding service performed by a shredding company to ensure that all your data is unretrievable.
Why destroy a hard drive?
Data can't be recovered
The most crucial reason to destroy a hard drive is to ensure that the data is no longer recoverable. People think that just wiping a hard drive is enough, but it isn't. People that are experts at information retrieval can still access your data. For it to be completely unusable, it needs to be destroyed. That way, your data won't be at risk.
Keep your company compliant
When you use a professional shredding service, you receive something called a Certificate of Destruction. What does that mean? Well, it proves to the client that the documents or hard drives have been properly shredded and are in full compliance with privacy laws (HIPAA, HITECH, FACTA, and GLBA). It also provides you certain information about the shredding process. Like the date and time of the destruction. Even the name of the employee who is responsible for this service.
Want to learn more? Check out our Certificate of Destruction page for more information.
Environmental Initiatives
With technology continually upgrading and improving, the landfill is increasing with old used electronics. With a hard drive shredding service, everything that is shredded is recycled afterwards. Not only is it recycled, but it's recycled by certified partners that comply with federal and state regulations. So you can rest easy knowing that your data isn't at risk and it was recycled to help save the environment.
How do you destroy a hard drive?
The process of destroying a hard drive is simple. So why would you want to use a professional shredding service? It's because shredding companies make sure that your hard drive is beyond repairable. Shredding and crushing rendering the data unrecoverable. Not only that, after the shredding process is finished, the shredded bits are taken to a recycling center instead of going to a landfill.
Watch our video to learn more about how we destroy hard drives.
Now you know why hard drive shredding is so important. If you are ready to get shredding or want to learn more about our hard drive shredding service, contact PROSHRED today.