October 14, 2021
Breach Facts: How Your Office's Data is At Risk
No matter the size of your business or organization, it's no secret that papers pile up fast. In the wrong hands, those piles of files could risk damaging your business, your reputation, and the privacy of your customers and employees. Financial reports, personnel forms, customer data, transaction receipts—these are just some of the documents containing important private information that should be safeguarded.
When private information is stolen from your office or publicly exposed, it's called a data breach, and it's a big problem. Data breaches hurt businesses and consumers in many ways and can be costly and time-consuming to repair. To make matters worse, breaches can occur extraordinarily easily when paper files are not securely disposed of and computer hard drives are not completely destroyed.
When you no longer need documents containing private information, you should avoid simply tossing them into the trash can. Document shredding is the only true way to ensure that the private information from your business or home is completely secure and poses no risk for exposure. Businesses with vast quantities of paper files can greatly benefit from regularly scheduled on-site shredding services to prevent any information from falling through the cracks and into the wrong hands.
Why Proper Document Destruction Is Important
With an increase in identity theft and other security breaches, proper document destruction is essential for businesses to maintain the trust of both customers and employees. Documents containing information such as addresses, social security numbers, names, and dates of birth can leave an individual's identity vulnerable, while internal reports, financial data, and meeting notes are items that can leave a business's information vulnerable.
Depending on the nature of your work and the type of data you collect, you may even be legally required to ensure confidential information is securely disposed of in accordance with local laws. There are also federal laws, such as the Health Insurance Portability and Accountability Act (HIPAA), that require protected information, namely medical records, to be properly destroyed prior to disposal.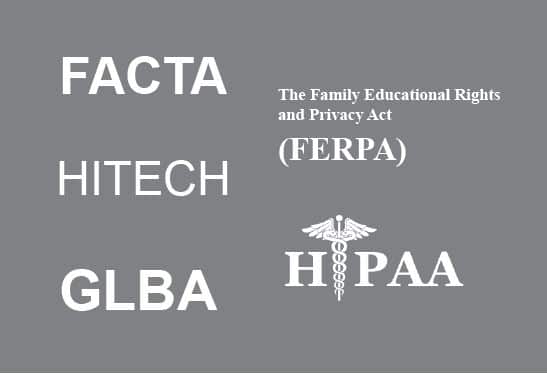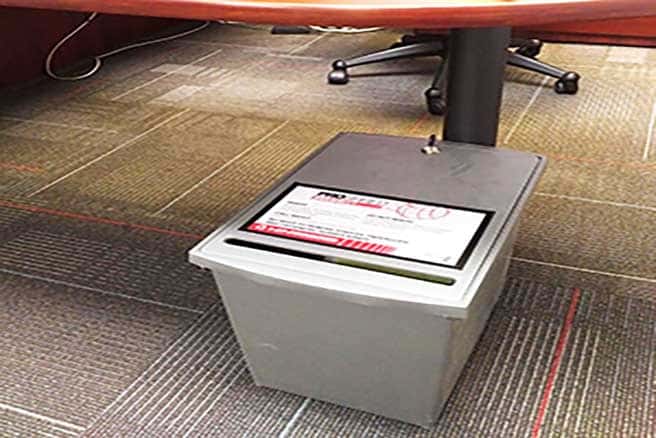 Secure Documents in Your Home Office
In recent times, the amount of individuals working from home has tremendously increased, and it appears as though many companies will not be returning to an office setting in the foreseeable future. This means that work from home data security is even more important now than in previous years. This shift in environments has caused individuals and companies to rethink their approach to information security.
It is recommended that everyone who works with private data in a home office setting takes the time to set up and follow the necessary processes to ensure that any information on documents or stored on a hard drive is protected from any potential leaks. This means creating a routine for putting away and storing paper documents while they are not in use or until they can be shredded. You can apply the same rule to hard drives in addition to setting up password protection on company-issued computers.
Steps You Can Take To Prevent A Future Breach
Don't simply throw away office documents; utilize secure shred bins to store your sensitive documents until you can have them professionally shredded.
Make sure all visitors have an escort and are not left unattended in areas that contain any proprietary or sensitive data.
Hire a professional paper shredding company to handle the disposal of your old papers and outdated hard drives.
Prevent Data Breaches with PROSHRED®
Whether it's your business's, your client's, or your own sensitive information, keeping data secure is essential. Holding on to documents you no longer need or disposing of documents improperly can leave you vulnerable to data breaches that may take a lot of time and money to recover from. PROSHRED® St. Louis is ready to help protect your business against identity theft and data breaches. We will even provide you with a Certificate of Destruction, which guarantees that your documents have been rendered unusable. Schedule a service today or call today for a free estimate!
Frequently Asked Questions about Data Breaches
Any areas where data may be unattended for extended periods of time. Printers, waste bins, and storage devices are often prime locations where sensitive data may be left lying for an indeterminate amount of time.
Leaving a messy workspace unattended allows anyone to see exposed documents that may contain important information. Always keep personal workspaces clean, don't leave passwords lying around, and make sure you pick up any documents that were passed around during company meetings.
Hiring a local paper shredding service, like PROSHRED® St. Louis, for regular shredding service can help you protect your sensitive data. PROSHRED® St. Louis has state-of-the-art shred trucks with the capability to perform onsite shredding services for any size load.