October 2, 2020
Should You Use a Mobile Shredding Service to Shred Documents at Your Home Office?
You may think that you can cut out certain procedures when you transition from office work to remote work. However, you should take care about what policies you eliminate. You should never stop using a mobile shredding service simply because you think it's unnecessary. Business must continue as usual, and that means you and your employees will still be printing documents that contain sensitive information. With a mobile shredding service, your employees can safely dispose of all these materials without interrupting their important tasks.
A mobile shredding service is beneficial for businesses who are practicing remote work policies. Your employees can stay organized, your business can stay compliant, and your information will remain safe. At PROSHRED® Georgia, we've outlined some key points concerning why a mobile shredding service is perfect for a home office. Continue reading if you want to learn how we can help your business.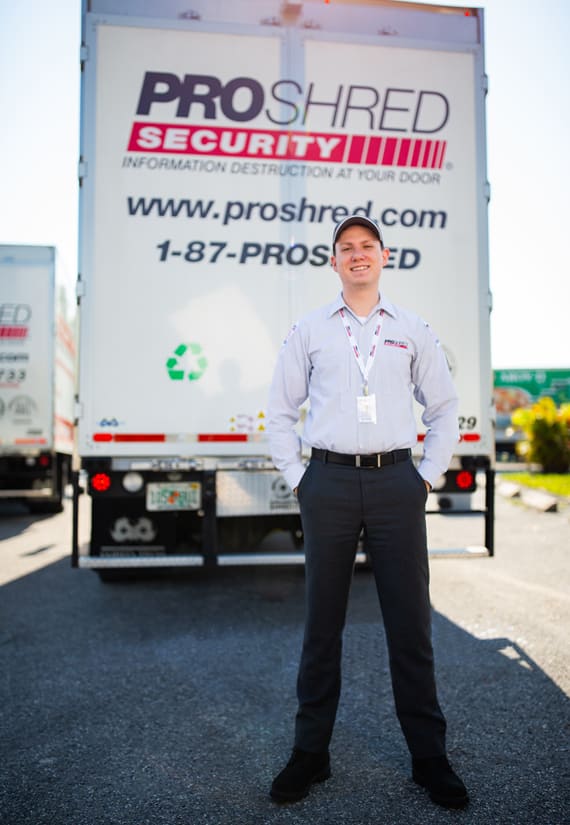 Why A Mobile Shredding Service is Important
There are many benefits to having a mobile shredding service on-call for your business. Whether you are at the office or at home, your company must keep running if you don't want your business to fail. Even with employees working remotely, each member of your team is still carrying out the same tasks. These crucial processes include printing materials that contain vital company information. It's important to have guidelines in place that outline how your employees should handle these sensitive materials.
With a mobile shredding service for a home office, your employees can solve many problems at once. They can stay organized by disposing of outdated materials, and safely get rid of these items. A mobile shredding service makes document destruction fast, convenient, and secure. At PROSHRED® Georgia, our mobile shred trucks can arrive at the homes of your employees and destroy all unnecessary company documents efficiently. Our certified shredding technicians will take these materials off of your hands and effectively destroy them using state of the art equipment. Your employees can watch this secure process right from their doorstep.
Stay Compliant, Even While At Home
Whether your business is run at the office or at home, federal and state regulations still apply to your company. How you protect the information of your employees and business is still a responsibility you are held accountable for. With secure options provided by a mobile shredding service, you can easily stay compliant with these regulations.
At PROSHRED® Georgia, our business shredding services include a variety of shred plans that fit the needs of you, your employees, and your business. You can rest easy knowing that the information contained in your shredding materials remains secure throughout the shredding process. Our certified shredding technicians handle your documents with the utmost care and attentiveness, from the moment they are received to the second they are shredded. Whether we shred outside the home or at our secondary shredding location, you can trust that your information won't fall into the wrong hands. Your materials are heavily monitored throughout the shredding process, and we can provide you with a Certificate of Destruction at the end of each shred so that you have proof of your compliance.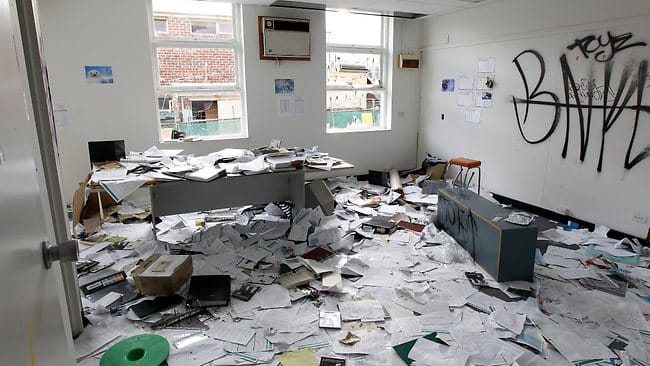 Mobile Shredding Services for Your Business
If you're looking for Atlanta residential paper shredding for your business, PROSHRED® Georgia is here for you. Our mobile shredding services are carried out by state-of-the-art shred trucks. These vehicles are integrated with the latest equipment that can shred up to three tons of paper in one hour, so there is no job too large for our team. All of your materials are shredded using a "pierce and tear" method for added security. This means the documents are torn apart by the shredder into irregular pieces. We do this so that your shredded documents are unrecoverable. This means that you don't have to worry about a data breach or identity theft because of a poor shred.
At PROSHRED® Georgia, we care about your business. We want you to succeed, even while you are working from home. We have a fleet of mobile shred trucks that can arrive at each and every one of your employees' homes on a regular basis. Trust us for all of your mobile shredding services.
Get started with PROSHRED® Georgia today! 1-678-330-0507