March 17, 2021
Atlanta Businesses Reduce Operating Expenses
The current pandemic has challenged the financial viability of many businesses nationally and locally. While some companies have worked uninterrupted and have reduced their overhead costs by having some of their employees work remotely, certain essential functions still have to be done at the office. 
To return to pre-COVID operating margins, many business owners, Operations Managers, Practice Managers, Office Administrators and Facility Managers are currently revisiting all Operating Expense line items in their P&L, searching for significant cost savings by outsourcing non-core functions like secure document shredding.
Sometimes, the biggest savings opportunity is by renegotiating previously outsourced service agreements. In the shredding industry, particularly since the onset of the pandemic, the largest national service providers recently imposed variable trip fees, recycling fees, and fuel surcharges to their customer invoices, making it more difficult for their clients to manage their monthly operating budgets. If this has happened to you, please call 1-678-233-2413 so we can offer you a flat fee solution that immediately lowers your expenses and provides consistency.
As a local business ourselves, PROSHRED® of Georgia, understands the challenges that Atlanta-based companies face when trying to reduce their operating expenses while maintaining regulatory compliance with information privacy legislation. Our team works tirelessly to provide convenient, reliable and affordable service options for the Atlanta area business community. If you are seeing your company's document or hard drive shredding service costs rise through your current service provider, chances are good that PROSHRED® of Georgia has a solution to reduce your operating expenses.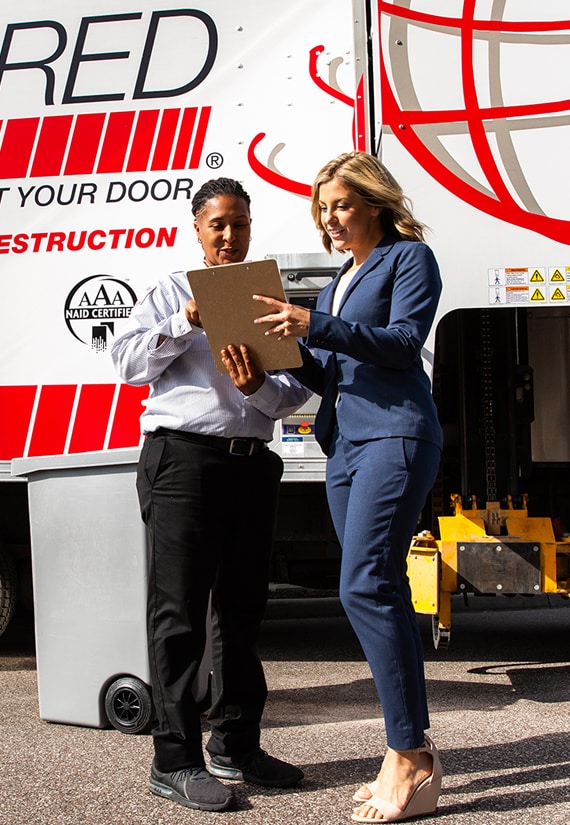 How Atlanta Businesses are Saving Money
Some off-site shredding service companies will only pick-up and shred paper that you place in the containers they loan you, but things get complicated for them when you need additional service calls, when you are moving offices, or when you need a periodic large purge of documents stored in file boxes at your building, or at a remote storage location. 
Your most cost-effective solution is to work with a company that can shred all formats of information, including documents, digital tapes, hard drives, tablets, cell phones, etc., and to do it in a mobile manner (reducing transportation costs). PROSHRED® Georgia offers exactly that range of services to businesses of all sizes, and we can do it anywhere you need us. We develop programs that fit your business's unique needs and budget. 
On-Going Shredding Services.

All businesses are required to secure the privacy of their customer and employee personal information. This can easily be done through an on-going paper shredding service at your office. With a secure on-site provider like

PRO

SHRED®

Georgia, your business will stay compliant and avoid the add-on fees that other paper shredding services charge. With

PRO

SHRED®'s

various shredding programs, you can have a cost-effective and secure way to keep your information safe.
Hard Drive Destruction.

While you may be approached by low cost electronics recyclers for your end-of-life equipment, this could end up costing you thousands of dollars in the long run. Even if you wipe your computer hard drive before disposing of it, it may still contain important information that could be damaging to your company's reputation if it gets into the wrong hands. Data breaches and identity theft are real risks you face when you improperly dispose of your hard drives.

PRO

SHRED®

Georgia offers secure, on-site hard drive destruction at convenient affordable rates. 
Product Destruction Services.

For businesses that use trademarked, licensed or intellectual property in their manufacturing or distribution process (clothing, toys, digital media, medical products, etc.), it is particularly important that excess items (overruns) be destroyed rather than potentially enter a secondary resale market. Don't let anyone put your brand at risk; use

PRO

SHRED®

of Georgia's premier product destruction services to protect your business.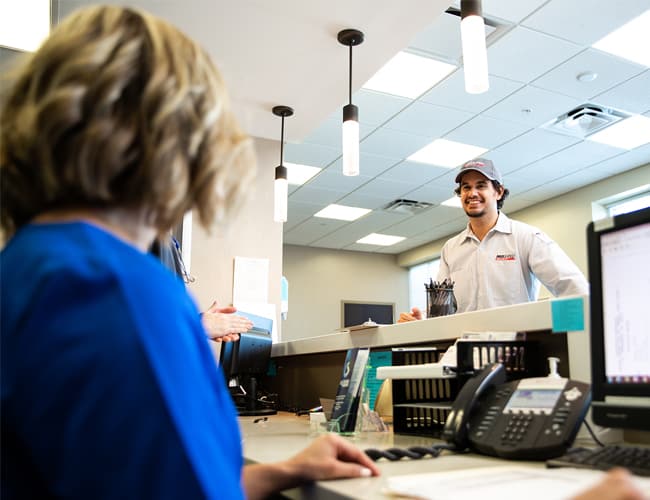 Reduce Your Office Expenses with PROSHRED®
PROSHRED® Georgia is always working to find new ways to help local Atlanta businesses reduce their information protection risk, save on operating expenses, and improve their bottom line. We strive to be the best single source provider for mobile information and product destruction services. We keep our prices affordable and our responsiveness levels high, so that you find us convenient to work with, whenever you need us. 
We maintain a fleet of mobile shred trucks that perform certified on-site shredding in a timely manner, so you don't have to do the shredding yourself and have the Peace of Mind that your company's reputation is secure. Our hands-free process is simple and efficient, and it is done by specially selected and highly trained shredding technicians that are friendly and efficient in what they do.
Trust PROSHRED® of Georgia to help your business cut back on operating expenses with our customized programs and competitive prices. Call us today to learn more: 1-678-233-2413