Document Shredding Service
Businesses of all industries across the nation understand the importance of professional onsite document destruction. This helps companies protect business, employee, and customer data. Once this information is accessed by an unauthorized individual, your business can become liable to a security breach, identity theft, or another event that creates negative publicity.
The only way to safeguard your company's reputation is to ensure your business professionally destroys sensitive documents and materials. When partnering with PROSHRED® of Georgia, you engage a team of document shredding experts who are dedicated to helping your business stay compliant with privacy laws, such as HIPAA, FACTA, and many more.
As one of the industry's top document shredding companies, we understand each business is different and has unique shredding needs. One of our team members will work with you to develop a customized document shred program that is the most secure, convenient, and affordable for your company.
Most companies prefer on-site versus off-site document shredding. They often think it's more expensive. But, we price ours competitively versus off-site so that you don't need to make a security trade-off due to price. Our on-site document destruction process is performed with the most advanced mobile shredding equipment in the industry, right outside your company's door! Business owners and employees can watch the shredding take place whenever they wish. All services also come with a Certificate of Destruction that historically records the document destruction took place.
Businesses can choose between on-going or one-time document shredding service.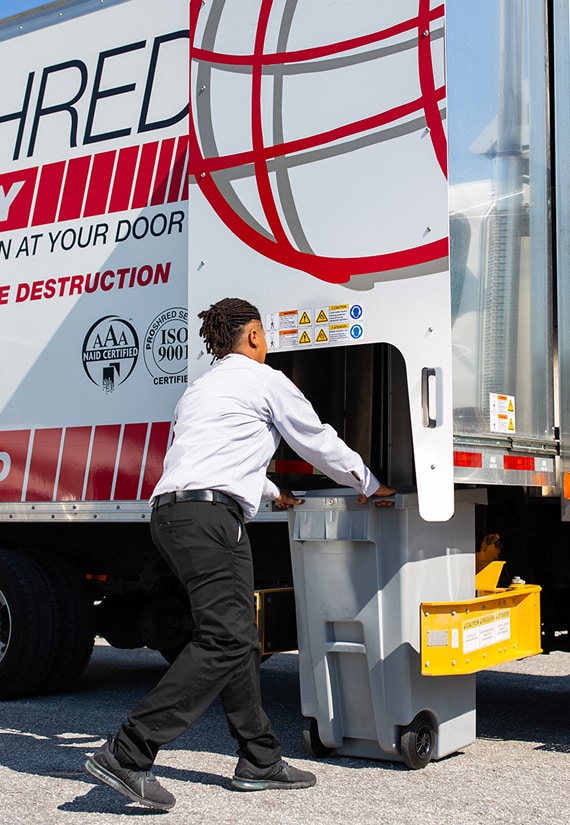 Even if your company has gone digital, it likely still has paper documents around the office. Federal and state laws require that companies in healthcare, financial services, legal services, manufacturing, and many others ensure that protected personal remain confidential. Even names, addresses and phone numbers must be protected.
Using a mobile shredding service ensures that your company's records and documents are continually protected against risks like identity theft and data breaches. With your service, you will receive secure containers that are placed throughout your facility. Your employees put documents in the bins and our shredding professionals handle the rest!
One-Time Shredding
One-time shredding service is great for those who are moving offices or in need of a periodic purge of documents. Storing unneeded and unused documents for a long period of time puts your business at serious risks, and a one-time purge shredding service eliminates these threats. When using PROSHRED® of Georgia, you receive convenient and affordable security!
Our mobile shredding trucks shred up to 3,000 pounds of paper per hour! We also perform onsite shredding services for smaller projects, as small as one 65-gallon (200 lb.) bin. And for some businesses, it may be more convenient to use our drop-off document shredding service.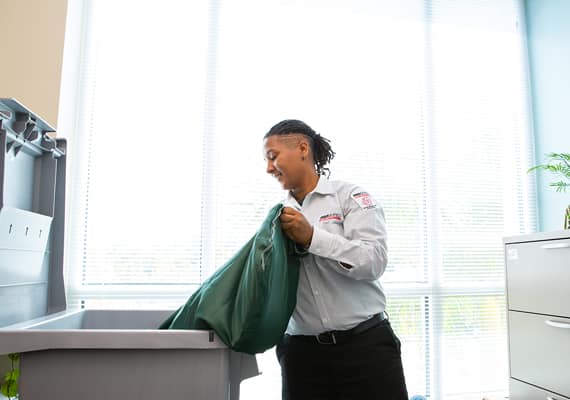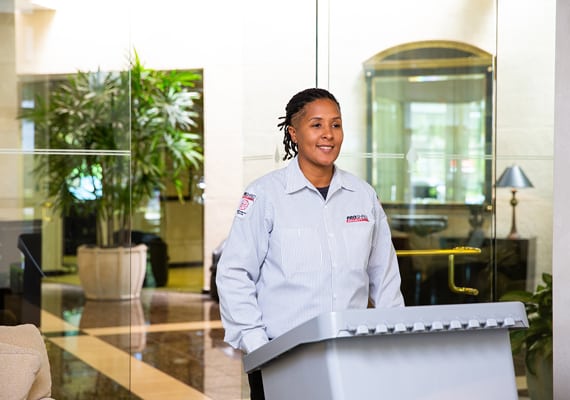 Convenient Atlanta Document Shredding
With four convenient drop-off shredding locations in Atlanta, Decatur, and Norcross, PROSHRED® of Georgia provides a secure document shredding solution to all businesses and residents in the area. This service is more affordable and convenient for those with smaller amounts of documents that need shredding. If you have a question on whether a drop-off shredding service or on-site shredding service is less costly for your company, call us at 678-580-1155.
Some of the documents you should bring for drop-off shredding include:
Bank Account Statements
Voided or Cancelled Checks
Contracts
Insurance Policies
Receipts and Invoices
Employment Applications
Medical Records
Pay Stubs
Tax Records
Legal Documents
Any Document That Includes Your:

Photo ID
Signature
Social Security Number
Telephone Number
Address
PROSHRED® - A Document Shredding Company That Meets Your Needs
Our document shredding company is locally-owned and operated. We are dedicated to providing you with a professional, convenient, and affordable experience. Our certified mobile shredding experts will develop a solution that meets your company's needs. We have options for both small and large shredding projects and can perform the shredding at your location or at one of our easy-to-reach drop-off facilities.
In addition to helping your company meet state and federal privacy laws, PROSHRED® Georgia assists with your sustainability efforts, as all of our shredded materials are recycled.