Events
PROSHRED® Watertown is happy to hold Community Shredding Events in locations throughout the area in an effort to bring awareness to the issue of identity theft. Identity theft is currently a problem that is on the rise, and one that is becoming a serious reality in the Watertown community. In order to encourage identity theft prevention, PROSHRED® Watertown provides the chance for the community to have their sensitive documents shred immediately and right before their eyes on-site.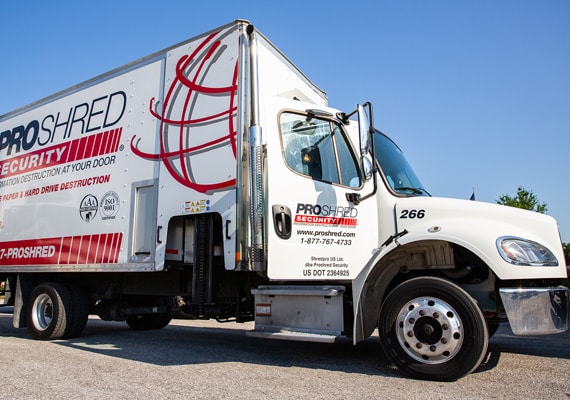 What Are Community Shredding Events?
Whether you have a few confidential and important documents that no longer require storing, or boxes of personal information that needs to be disposed of securely, PROSHRED® Watertown's mobile shred trucks have the ability to do so. Our state of the art trucks are equipped with industry leading shred technology that is more than capable of securely destroying all material, with no trace left behind.
When are the next Community Shredding Events in Watertown, NY?
With time, documents that are not being used or referred to like medical records, credit card statements and bills, will naturally begin to pile up in your home or office. This can pose a serious security threat if not handled properly. Taking a proactive approach in disposing these documents through professional shredding, will prevent this personal information from falling into the wrong hands. What's the best way to look after this? Attending Community Shredding Events hosted by PROSHRED® Watertown is a great option for secure and fast document shredding.
Check out the upcoming Community Shred Events in Watertown below.