Product Destruction Services
If your company has outdated, invalid, or expired items with critical data, they must be properly destroyed. You don't want those items to fall into the hands of third parties and expose your information or damage your brand's reputation. Product destruction also helps you get rid of old packaging and goods that are no longer needed or in use.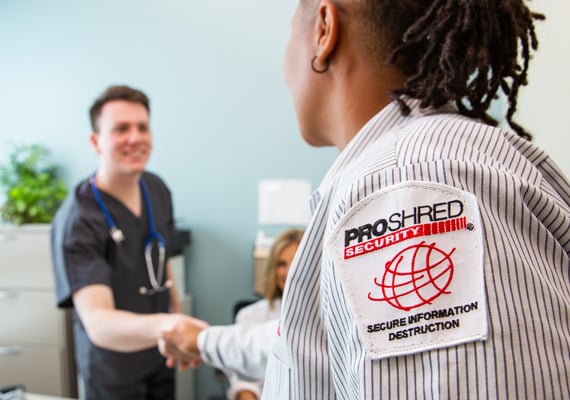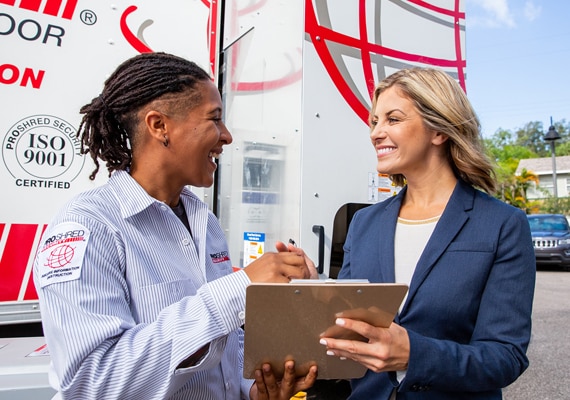 Product Destruction for Watertown Businesses
If you need product destruction services for your Watertown business, PROSHRED® is here to help. Our team of experts will work with you to develop a custom solution that meets your specific needs. We'll also provide you with a Certificate of Destruction after the job is done so you can be confident that your products have been properly disposed of. 
What Products Can Be Destroyed?
PROSHRED® Watertown can destroy any type of product, no matter the size or material. We have the experience and equipment to handle any job, big or small. Some of the most common items we destroy include: 
Apparel

 

Bags

 

Boxes

 

CD's/DVD's

 

Computers

 

Electronics

 

Medical Devices
And more!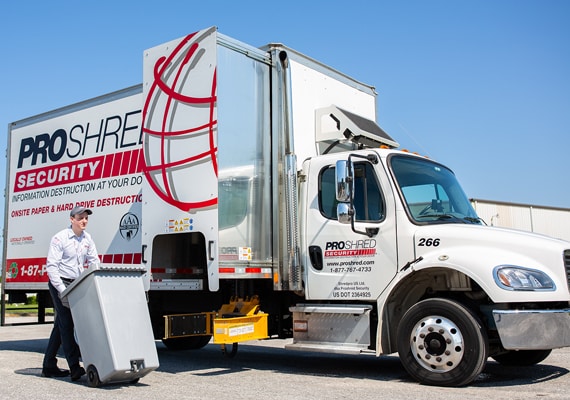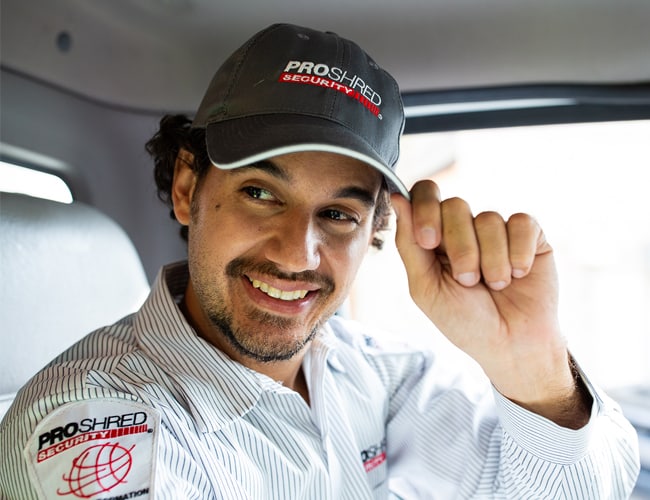 Schedule Watertown Product Destruction Today
If you need a company that can help you get rid of your Watertown business's products and materials, look no further than PROSHRED®'s secure product destruction service. We provide a variety of product destruction services to match your specific demands. We'll collaborate with you to craft a plan that meets your budget and deadline. To book a free consultation, contact us today! 
In addition to paper and hard drives, our shredding services can take care of your branded materials, proprietary information, and uniforms. We ensure that these important assets are securely destroyed so they won't end up in the wrong hands.
Yes, branded products that are no longer needed, like uniforms and promotional material, should be shredded to prevent them from ending up in the wrong hands. Protect your company's reputation by properly destroying branded products
Product destruction is crucial for protecting brand reputation, preventing counterfeiting, mitigating legal liabilities, ensuring regulatory compliance, practicing environmental responsibility, and maintaining control over product distribution. It safeguards a company's brand, intellectual property, and legal standing while demonstrating commitment to sustainability.
Certified product destruction involves the secure and legal disposal of items, materials, or merchandise, with a documented chain of custody and verification. This certification typically incorporates comprehensive records, like a Certificate of Destruction, confirming compliance with industry standards and legal requirements. With PROSHRED®, you receive a Certificate of Destruction specifying the destruction method and service date for your peace of mind.
When it comes to the disposal of discontinued or defective products, PROSHRED® is the most secure, efficient, and hassle-free company—your trusted partner in secure information destruction services. 
Given the various factors and unique requirements of each company, the cost of a shredding job can vary. The most effective approach is to get in touch with us for a personalized quote to address your specific needs.