February 7, 2017
Implement a Clean-Desk Policy for the New Year
As a business owner, have you ever debated the idea of "hot-desking?" If not, perhaps this is an entirely new term to you all together. In either case, hot desking is a process in which your employees are not restricted to specific seating or assigned workstations. Alternatively, staff is encouraged to work throughout the office as they wish, working in different areas throughout the day. With this idea in mind, the only way such a policy will be effective is if everyone remains productive and organized. All desks need to stay clutter-free and in order for security purposes.
If hot desking is a procedure you would like to test out, it's crucial that you also start a Clean-Desk Policy as well, because these two policies work directly hand-in-hand. A Clean Desk Policy requires total participation in keeping desks organized and free from sensitive content at all times. Refrain from leaving documents, post-its, and important files on your desks, as information could be exposed, or quickly go missing. All computer systems should be powered down and password protected to increase overall security measures. In addition, any removable media, such as CDs, floppy disks, or memory should be removed and kept stored away securely to prevent lost data. At the end of the day, a Clean Desk Policy will contribute to generating a positive reputation among your clients and those that may even visit your Albany organization. Most importantly, this policy will prevent risks associated with information theft and data breach.
Clearing your desk following the end of a work day is important, but it's also critical to be conscious of information security during each and every work day as well.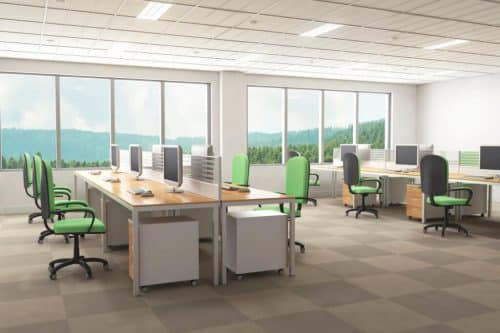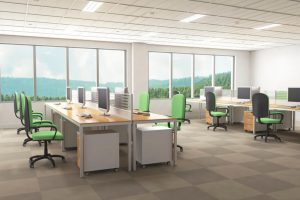 A Clean Desk Policy for 2017:
Lead by Example: Management should be involved in all areas of the policy from the very beginning. In most cases it is these professionals who look after the majority of sensitive information; therefore it's of even greater importance that processes explained in the policy are first and foremost being executed by all management personnel. This leadership and example will inspire employees to do the same.
Use Regular Reminders: A Clean Desk Policy checklist should be used in conjunction with office reminders to encourage regular involvement. Place policy reminders online and in areas where your employees will notice; consider using your lunchroom and boardroom for this. Another suggestion is inputting a reminder line in the signatures of your business emails as it's simple and effective. Partner with an experienced and document destruction company like PROSHRED Albany, and we'll ensure your business receives secure, lockable collection bins which you can place throughout your office as you please, based on traffic levels and space.  Access to these bins assures that all sensitive documents will remain protected and untouched until they are picked up for secure shredding.
Put the Policy in Writing: While memos are effective, it's also a smart idea to post a copy of the policy online through your internal business management program. Alternatively, you may wish to highlight your dedication to the policy on your website. To improve effectiveness, some managers will also assign an individual to perform occasional inquiries, in an effort to confirm all desks are organized and free from sensitive material. Be sure you make it known to your employees that there will be periodic checks, so there are no unusual surprises.
Limit Paper Use:  Ask your team to be mindful of their general day-to-day paper use levels; this not only benefits our environment, it also helps to keep mess and clutter under control. Whenever possible, do your best to share files electronically, and run office finances through the web when able as well.  If you need to generate surveys or set-up meetings, turn to web-based services for arranging these. Documents that require sharing can be scanned and emailed as PDF's, which lowers your paper levels immensely. Ensuring paperwork is manageable is truly key in keeping desks organized.
Desks that are clear from any mess and unnecessary records, in turn help to create a more positive and focused work environment, while contributing to a more secure and compliant office. Contact PROSHRED Albany for additional details on this policy and how secure document shredding will contribute to your Clean-Desk Policy.  Contact us today at 1-518-512-0321.