Product Destruction Services
Product Destruction Services help to protect companies' intellectual property by preventing the products from falling into the hands of competitors or counterfeiters. PROSHRED® Albany plays an important role in protecting both public safety and commercial interests.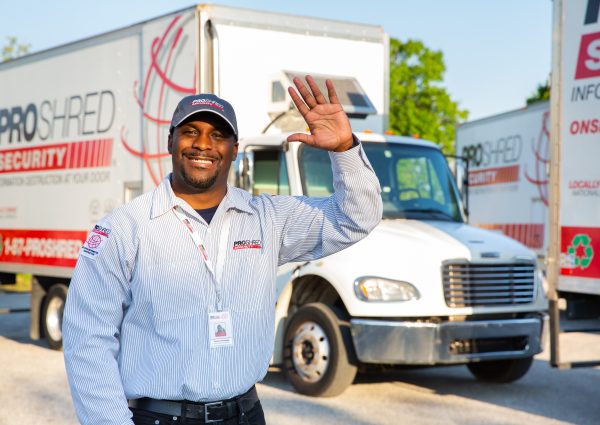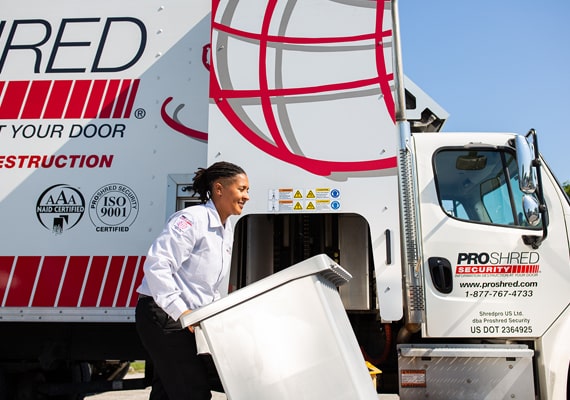 What Can Be Destroyed?
At PROSHRED®, we accept a wide range of items for destruction. However, there are some exceptions. For example, we don't accept hazardous materials or liquids due to the safety risk involved. If you have a question about any of your specific items, you can call our office to see if we can help you. For reference, some of the most common items we destroy include: 
Recalled products

 

Branded apparel

 

Uniforms and badges

Identity cards

 

Old brochures

 

X-rays

 

Driver's licenses

 

Credit and debit cards

 

Prescription pill bottles

 
The Risk of Not Properly Disposing of Your Apparel or Uniforms
When a company fails to properly dispose of its apparel or uniforms, it risks compromising the security of its employees and customers. Unsecured clothing items can contain sensitive information, such as names, addresses, and phone numbers. In addition, they can also provide criminals with a way to impersonate employees or gain access to restricted areas. Even if a company does not experience an outright security breach, the improper disposal of its apparel can still damage its reputation.
Customers may feel that their privacy is not being respected, and employees may lose faith in the company's commitment to protecting their personal information. As a result, companies must develop security policies for disposing of unwanted clothing items. By taking these precautions, companies can safeguard the security of their employees and customers.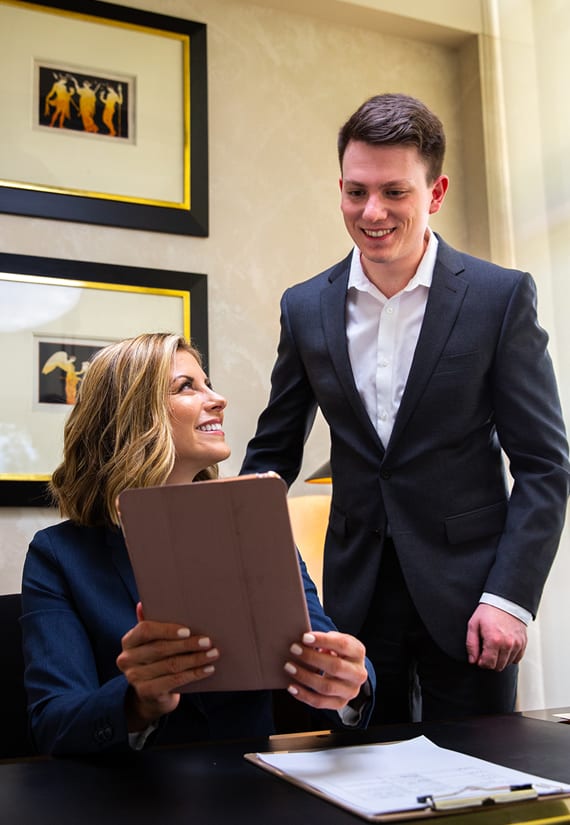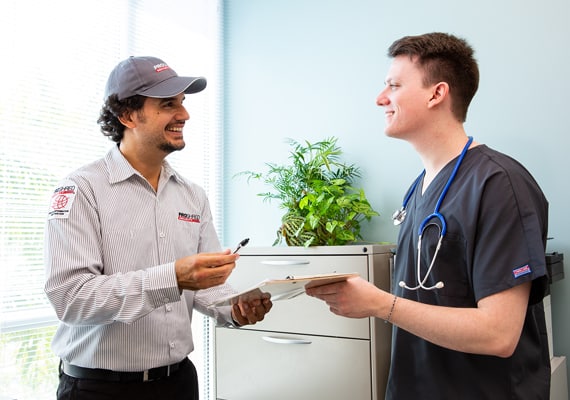 Certificate of Destruction
PROSHRED® is committed to protecting your privacy and ensuring the security of your confidential information. That's why we offer a certificate of destruction after each service. This certificate includes details of the event, including the date, time, and location, as well as a description of the products that were destroyed. We also include the name and contact information of the PROSHRED® representative who oversaw the destruction process. This certificate provides you with peace of mind knowing that your information has been securely destroyed and can't be accessed by anyone. 
Why Choose

PROSHRED® for Product Destruction Services?
At PROSHRED®, we understand that the security of your products is paramount. That's why we offer reliable, secure product destruction services that are tailored to your specific needs. We use state-of-the-art equipment to shred your products into small pieces, making it impossible for them to be reassembled. We also offer on-site destruction services, so you can witness the destruction of your products first-hand. In addition, our team is highly trained and experienced in product destruction, so you can be confident that your products will be destroyed safely and efficiently. When it comes to product destruction, PROSHRED is the clear choice.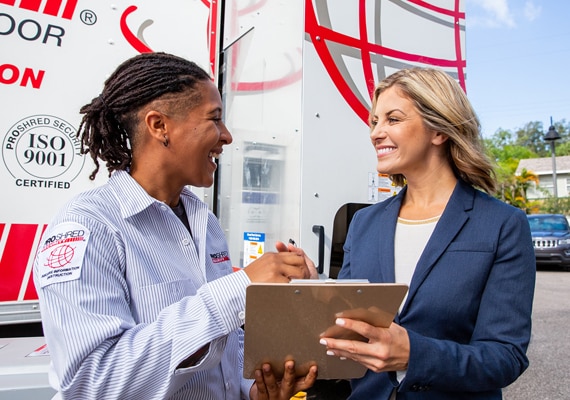 Schedule Convenient Product Destruction Services
Whether you're a first-time customer or upgrading after a one-time shredding service, we're ready to serve you. Contact us today for an estimate on product destruction in Albany.
In addition to paper and hard drives, our shredding services can take care of your branded materials, proprietary information, and uniforms. We ensure that these important assets are securely destroyed so they won't end up in the wrong hands.
Yes, branded products that are no longer needed, like uniforms and promotional material, should be shredded to prevent them from ending up in the wrong hands. Protect your company's reputation by properly destroying branded products
Product destruction is crucial for protecting brand reputation, preventing counterfeiting, mitigating legal liabilities, ensuring regulatory compliance, practicing environmental responsibility, and maintaining control over product distribution. It safeguards a company's brand, intellectual property, and legal standing while demonstrating commitment to sustainability.
Certified product destruction involves the secure and legal disposal of items, materials, or merchandise, with a documented chain of custody and verification. This certification typically incorporates comprehensive records, like a Certificate of Destruction, confirming compliance with industry standards and legal requirements. With PROSHRED®, you receive a Certificate of Destruction specifying the destruction method and service date for your peace of mind.
When it comes to the disposal of discontinued or defective products, PROSHRED® is the most secure, efficient, and hassle-free company—your trusted partner in secure information destruction services. 
Given the various factors and unique requirements of each company, the cost of a shredding job can vary. The most effective approach is to get in touch with us for a personalized quote to address your specific needs.