Scheduled Document Shredding in Albany, NY
If you need on-going document destruction at your business, office, or home, schedule routine pick-ups and on-site shredding services with PROSHRED® Albany. Our scheduled shredding services are tailored to the types of sensitive documents you need destroyed and their volume. We offer flexible service plans and will never bind clients to contracts. To request a free quote for on-going document destruction, please contact us today.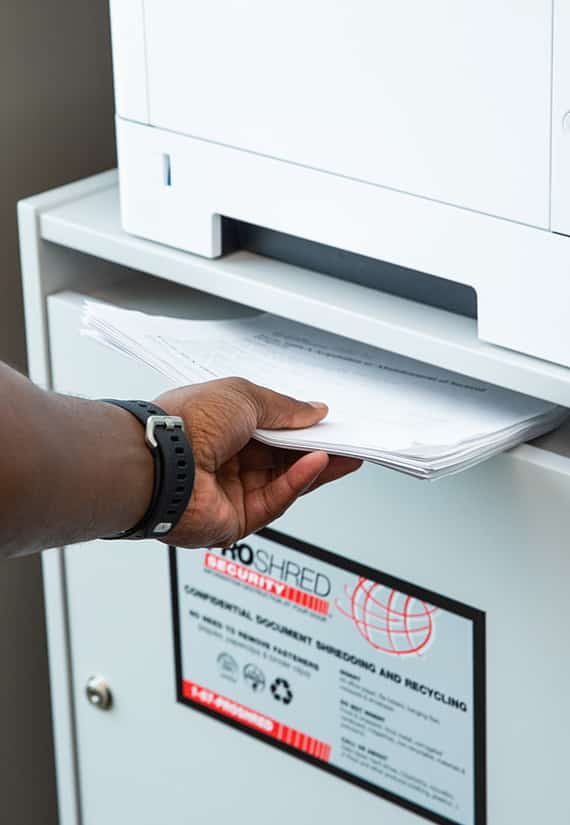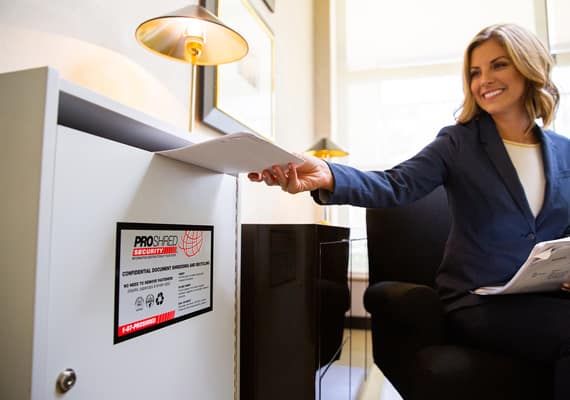 Document Security Audits for Scheduled Paper Shredding
One way PROSHRED® Albany is able to tailor our scheduled shredding to your business is with a document security audit. Our team visits your location near Albany, New York to perform a shredding service audit, at which time we calculate how many shredding bins or consoles your office will require based on the density of your physical office space and the number of staff working in the area. We also estimate the volume of sensitive documents you'll need to be destroyed and create a suitable schedule for shredding services.
Shredding Schedules That Fit Your Business
Whether you run a small accounting firm or a large business with hundreds of employees, we design scheduled document shredding plans to fit your size of business. Our shredding appointments can be scheduled on a daily, weekly, or monthly routine, depending on your needs. We also use software systems to keep track of appointments and guarantee a timely and reliable pick-up and shredding service. For shredding services in Albany, we have you covered.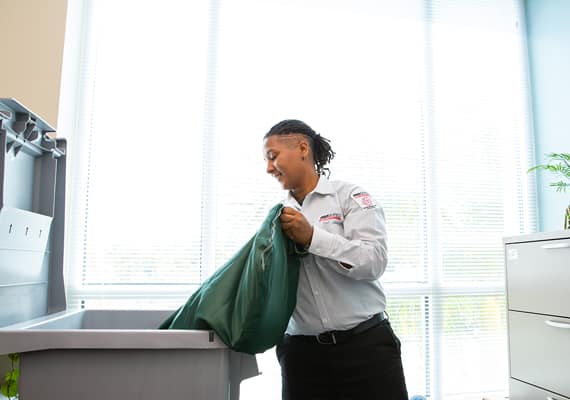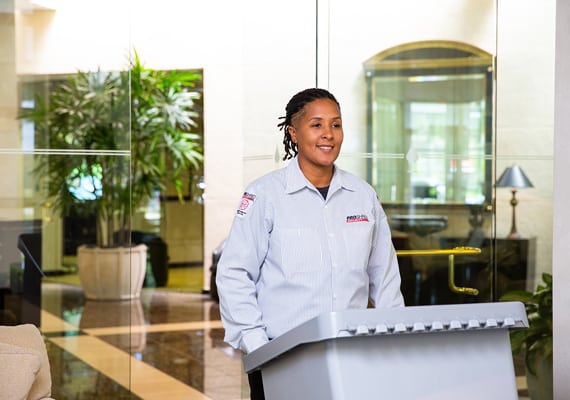 We are Locally Managed and Meet All Compliance Laws
PROSHRED® Albany is locally managed and delivers excellent customer service from employees who live and work in the communities they serve. We also operate under a nationally recognized corporate brand, which means our shredding services are fully resourced and compliant with all document destruction and privacy legislation. For instance, our scheduled document shredding services comply with both ISO 9001 and NAID AAA standards.
Schedule Convenient On-Going Shredding Service
Whether you're a first-time customer or upgrading after a one-time shredding service, we're ready to serve you. Contact us today for a free estimate on scheduled shredding in Albany.
Yes, document shredding services are safe for a number of reasons. Our document shredding services use locked bins and consoles and a secure chain of custody from beginning to end. PROSHRED® Security is also NAID certified and holds the ISO 9001 certification, adding another level of accountability and security. When it comes to document destruction, we understand the regulatory environment and what you need to stay compliant with federal and state laws.
On-going paper shredding is a scheduled paper shredding service allowing for a consistent and reliable shredding service. With our flexible plans you can pick your own schedule and be sure that whatever sensitive documents you need destroyed will be taken care of in a timely manner and on a predictable schedule. Letting sensitive material pile up increases the risk for some of it to get lost and potentially end up in the wrong hands. With a scheduled shredding service like ours that risk disappears.