October 11, 2017
Secure Your Personal Information – How to Clean a Laptop Before Leaving a Job
Tips to Secure Your Personal Information –  Don't Leave Your Information Behind
Do you have an employee who is leaving the company for a new opportunity? Are you providing a new laptop to an employee? Are you an employee leaving for a great opportunity? (yay relocation to San Diego!) Any which way, there should be a process in place to ensure sensitive and personal information is secure and not dispersed.
Current Policy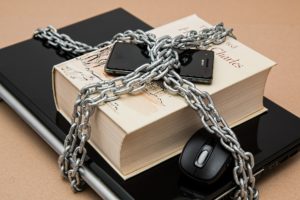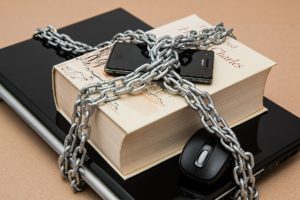 It is more than likely if you are or with a large corporation that there is a policy in place for personal security when an employee leaves the company. Often, smaller companies may not have this policy in place. Both large and small companies will need to repurpose the laptop for your replacement. If you have not created or revisited your standard operating practice for this scenario, it should be prioritized immediately. Learn more about your company's policy when it comes to securing your personal information.
Potential Risk
Companies put themselves at risk when they don't follow security policies. An at-risk example would be someone from HR leaving the company, their device being re-purposed and then placed into a new employees hands who may not be in an HR position. This new employee could potentially recover sensitive records that may put the company at risk. Many large companies will avoid such issues by wiping the disk completely. Another example could be a new fleet of upgraded laptops for your exec team, with the older models being used in other management positions or, taken out of commission. In order to secure personal and sensitive information, it is a top priority to wipe all data. PROSHRED® Albany provides hard drive destruction for all your laptop needs.
How to Stay Secure
Review your company policy before leaving or before an employee departs from the organization.
If you currently do not have a standard operating procedure for this, start to create one as soon as possible.
If you are disposing of devices, ensure they are properly disposed of. In the case of hard drives, hire a professional company such as PROSHRED® to ensure company security of information.
If you are an employee, review your company's policy or speak with HR in regards to keeping your personal information private and secure.
PROSHRED® Albany is dedicated to best practices for keeping your information secure including hard-drive destruction. Review our full list of services to see how we can keep you secure today.