Electronic Waste Recycling
With PROSHRED® Boston, you can rest assured that your old devices will be destroyed responsibly and recycled using our cutting-edge technology. For more information about how we're revolutionizing e-waste management with our unique method, contact us today.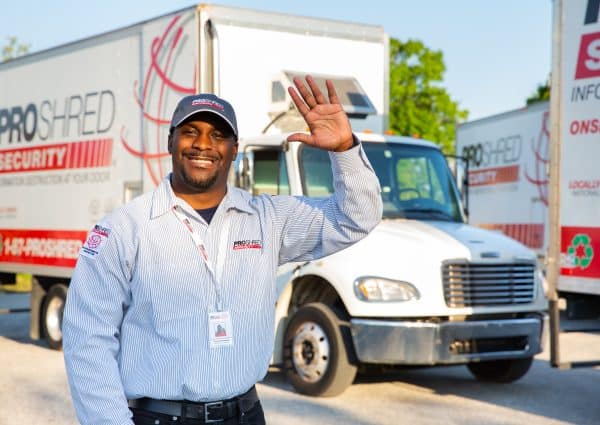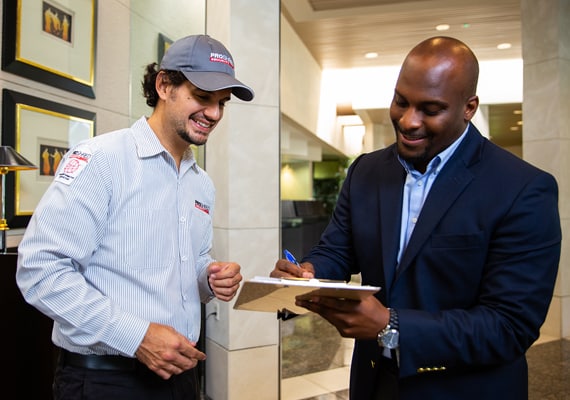 Why You Should Recycle Your Electronics
There are many reasons to recycle your electronics, and not just because it's the law in some states. Some electronic devices contain harmful toxins like lead and mercury that can potentially leach into the ground and contaminate soil and water supplies. Additionally, recycling e-waste helps conserve valuable resources like gold, silver, and copper, which are used to manufacture new electronics. 
At PROSHRED® Boston, we understand the importance of recycling electronics responsibly. That's why we've developed a unique method that destroys devices completely, ensuring that toxic substances are contained and valuable resources are conserved. 
Choose a Trusted E-Waste Recycling Program
When it comes to recycling your electronics, you want to be sure that the program you choose is reliable and trustworthy. With over 30 years of experience in the document destruction industry, PROSHRED® is a name you can trust. We're also compliant with all local, state, and federal regulations, so you can rest assured that your e-waste will be handled responsibly.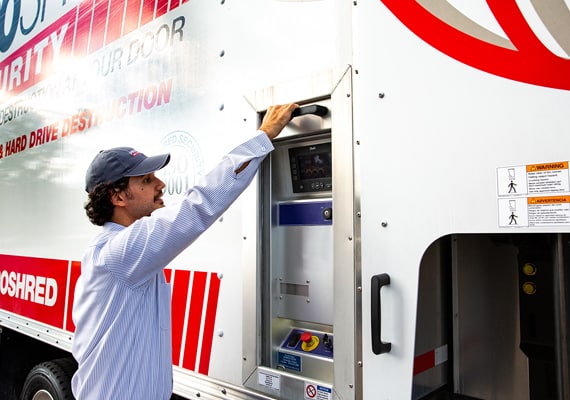 Protect the Environment with E-Waste Recycling
PROSHRED® electronic recycling services should be a regular part of your disposal plan for many reasons. The most important of these reasons include: 
Recycling e-waste benefits others by providing ready-to-use or refurbished equipment to those who need it.

 

Recycling e-waste saves energy, reduces greenhouse gas emissions, and reduces the number of raw resources that are extracted from the earth.

 

By recycling your electronics, you are helping to protect the environment from hazardous chemicals by preventing them from going into landfills.

 
Dispose of Electronics the Right Way With

PROSHRED®

 
The easiest approach to avoid adding polluting chemicals and metals to landfills is to use recycled electronics as much as feasible. PROSHRED® Boston provides ecologically responsible disposal services for all forms of technology, including computers and cell phones. We can assist protect the environment from dangerous pollutants by recycling your e-waste at one of our facilities.