Boston Scheduled Mobile Document Shredding
With our regularly scheduled mobile paper shredding service, we design a customized security program to ensure that your confidential documents are continually serviced. PROSHRED® Boston doesn't bind clients to contracts; rather, we deliver a dependable service tailored to meet the level of security and accountability that's required for each job.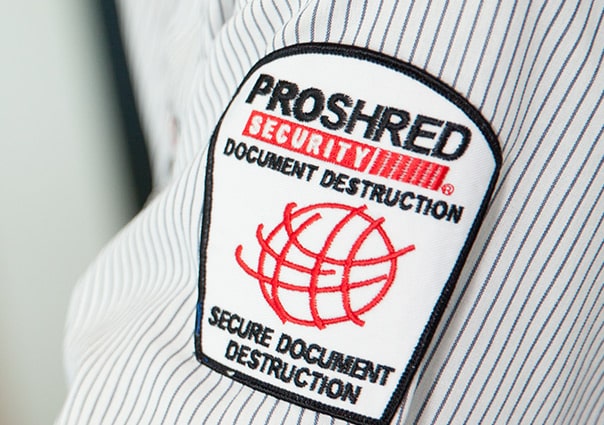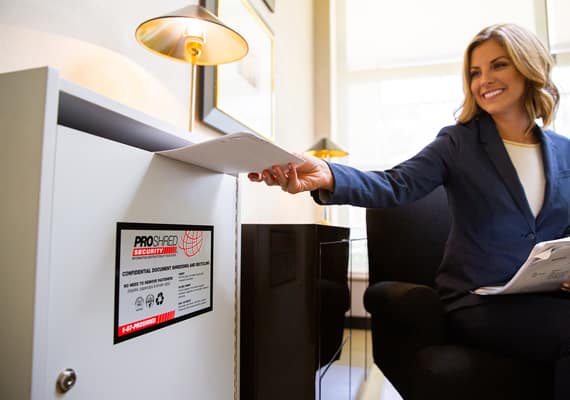 PROSHRED® Boston Security Audit Boosts Efficiency
During the security audit conducted by PROSHRED® Boston at your premises, our team assesses various factors to ascertain the optimal quantity of executive consoles needed. These considerations include the spatial density, the number of employees in the vicinity, and an estimation of the volume of confidential and regular documents requiring disposal at your office. By carefully analyzing these aspects, we ensure the provision of an accurate and tailored solution that meets your specific document shredding needs.
Local Management And Compliance
Since PROSHRED® Boston is locally managed but nationally operated behind a corporate brand, we take the extra step to make sure our process is compliant with ISO 9001 Certified by NSF-ISR and NAID AAA standards as well as making sure our mobile document shredding process is as pain-free as possible to all of our clients.
An ongoing, regularly scheduled document shredding program can be extremely beneficial for your Boston business. Most organizations circulate and store a vast volume of critical files on a day-to-day basis that needs to be adequately protected. If your documents have reached the end of their lifecycle and are quickly piling up, causing unnecessary clutter, this long-term solution is an easy fix!
Establishing a regularly scheduled document shredding program, will ultimately minimize business risk, and contribute to your overall compliance and operational costs.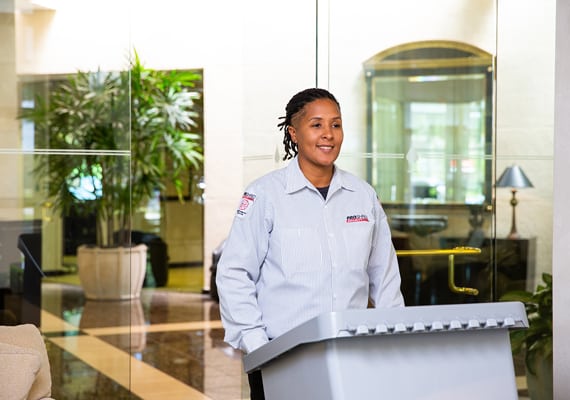 Why Choose Regularly Scheduled Document Shredding?
Current Laws and Regulations
Legally, Boston organizations must dispose of confidential information under specific regulations. Consider the data you collect on your employees, customers, business associates and local competition. Now take into consideration your marketing and business plans; all of this content must remain secure even after it's no longer stored.
With regularly scheduled document shredding, you will be assured that all records containing sensitive matters will never risk being stolen, or misused. A regularly scheduled shred service provided by PROSHRED® Boston will contribute greatly to compliance with privacy laws.
Prevent Data Breach
Failing to properly manage sensitive material can lead to lost productivity, hefty costs to your business including breach liability expenses, and lastly, damage to your reputation as a trusted company in Boston. As such, choosing to implement a regular shredding solution will help enforce proper and legal disposal of sensitive information, ensuring you're properly securing the privacy of all shareholders.
Reduce Your Risk of Identity Theft
Regular shredding is a simple way to keep private, personal information from becoming unknowingly exposed.  Information that winds up in your trash or recycling bin is at that point considered public, which can lead to alarming consequences if discovered by the wrong person.   Keep your business, employees, and customers secure with regular document shredding.
Stop Corporate Espionage
Competitors, if given the opportunity, will not hesitate to get their hands on valuable trade secrets, moving sales projections, recent consumer researches and future business plans. Implementing a regularly scheduled document shredding program, keeps documents secure in the possession of that particular company until disposal.
Gain Office Space Back
Most organizations have endless cabinets of paperwork that become irrelevant after a certain period of time; it can be difficult and overwhelming to deal with a build-up of documents, but with ongoing shredding solutions, you don't have to worry about this issue as it'll be necessary to clear out old documents for shredding.
Cost –Effective Solution
While we will always work with our customers to design a shredding program suitable to specific budgets, our long-term regularly scheduled shred option, will provide you with a more cost-effective solution. In general, this solution will be a greater financial investment for your Boston organization.
Boost Your Green Initiatives
Aside from simply protecting privacy and the risks associated with identity theft, document shredding also benefits the environment. All shredded paper is collected and sent for recycling after destruction.
PROSHRED® Boston Offers Convenient On-Going Shredding Service
PROSHRED® Boston has the extensive experience and professionalism needed to provide industry leading service to our Boston customers.  Allow our team to work with you in customizing an on-going shredding program for your needs.
Our prices vary depending on a variety of factors, including whether you're doing it on-site or dropping it off with us and how much paper you are shredding. Our highly secure process is designed to fit your specific needs, so we prefer to create a bespoke solution just for you. Therefore, only after understanding the scope of the project can we come up with an accurate estimate. Please contact us for more information.
Absolutely! Make sure to shred any documents with personal information like your name, address, and phone number. People are usually pretty vigilant about shredding documents that have items like social security numbers and bank account information on them, but name, phone numbers, and addresses can provide valuable information to nefarious actors. Identity theft is a growing problem, so guarding ALL personal information is essential to you and your business.