Shredding Process
Proin porta sed eros vel cursus. Sed sed neque purus. Sed in feugiat dui. Nam varius eros ac elementum scelerisque. Orci varius natoque penatibus et magnis dis parturient montes, nascetur ridiculus mus. Vestibulum non egestas arcu.
Convenient Document Shredding and Disposal
For the last 30 years we've provided one of most secure, convenient, cost-effective and environmentally conscious solutions that ensures the proper disposal of private documents. The PROSHRED® Boston process begins with our dedicated and attentive team, that works with you to design  a tailored document shredding program that's unique to the specific needs of your Boston, organization. For daily paper collection, our top-of-the-line security consoles are strategically placed throughout your facility at no extra fee.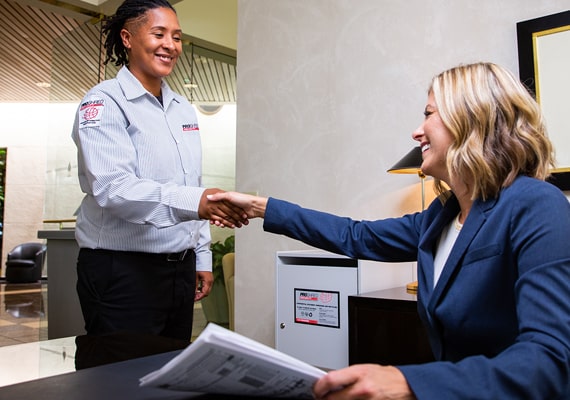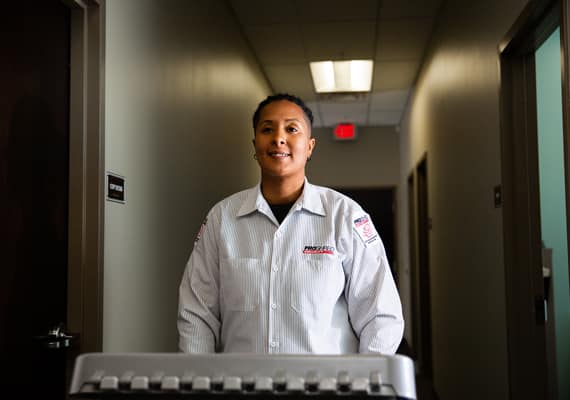 Efficient Records Cleanout
For larger, more specific destruction jobs, such as end-of-year cleanouts, we schedule a document purge for you, allowing you to quickly clear out unwanted or outdated sensitive files. Our state-of-the-art trucks can shred thousands of pounds of paper per hour, finishing the job in a matter of minutes.
Secure Shredding Services
Our clients' security is our number one commitment, and our certified, bonded and picture-identified Customer Service Professionals ensure that security is never compromised. Each of your document security containers are locked at all times and remain under the close supervision of our staff. PROSHRED® Boston Professionals, ensure you know what we are doing during each visit and conduct all shredding right outside in your parking lot.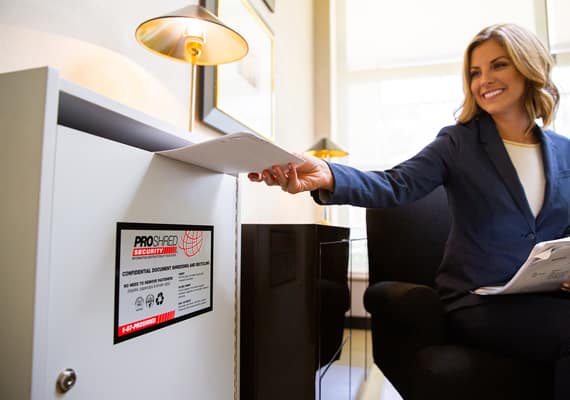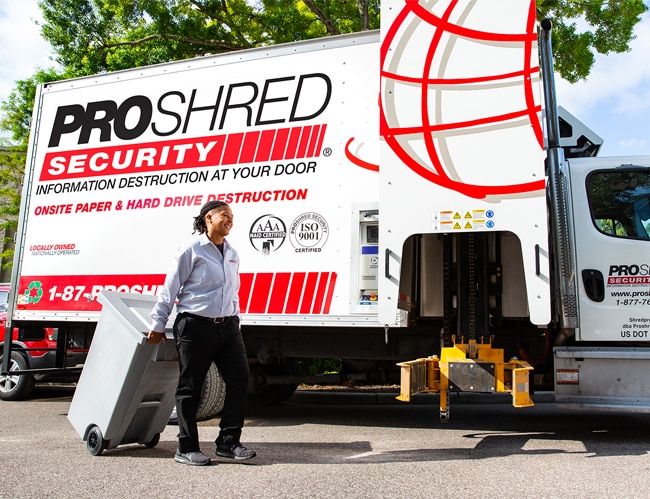 On-site Shredding
All your confidential documents are shred directly on your premises, by highly qualified Customer Service Professionals who are on-board our mobile shredding trucks. Using one of the most advanced trucks and technology on the market, we guarantee that each shred job is carried out efficiently and to the highest level of security standards. Furthermore, our Boston clients are welcome to witness the shredding process, via the closed circuit monitor mounted on the truck!
Ensuring Peace of Mind
We understand the importance of legislative compliance and 100% security over confidential information; our knowledgeable team, stringent procedures and advanced technology promises to deliver San Francisco Bay Area customers, with one of the most reliable shredding services available. Our clients receive a Certificate of Destruction following each visit which documents that appropriate measures were taken by PROSHRED® Boston in an effort to have sensitive material confidentially destroyed.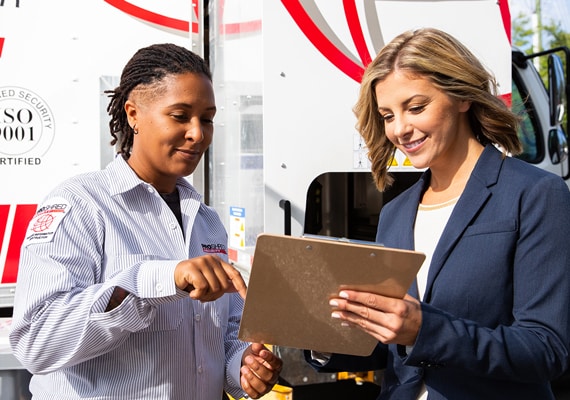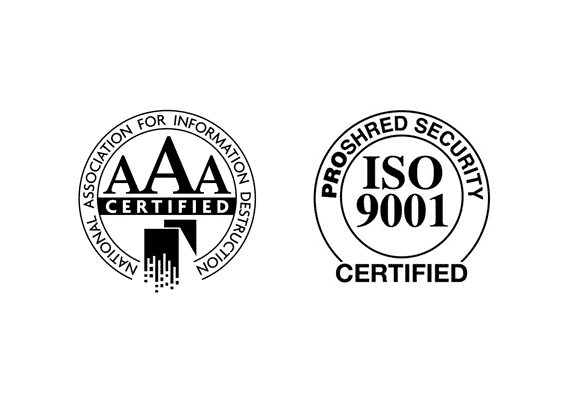 PROSHRED ISO 9001 Certification
As an ISO 9001 certified company entirely committed to your security and satisfaction, we don't mandate that our clients be locked into contracts. We've been a part of this industry since 1986 and understand the importance in delivering unmatched service and security each and every time. Trust the professional team at PROSHRED® Boston.
Learn why you should be shredding your confidential documents and why PROSHRED® should be your first choice.