Boston Product Destruction
PROSHRED® Boston is devoted to safeguarding your identity, product, brand, and investors through a thorough on-site product destruction service. Below discover the compelling reasons why ensuring the proper destruction of specific products via shredding and destruction services is of utmost importance.
Have a question about any of our services? Call us and find out more.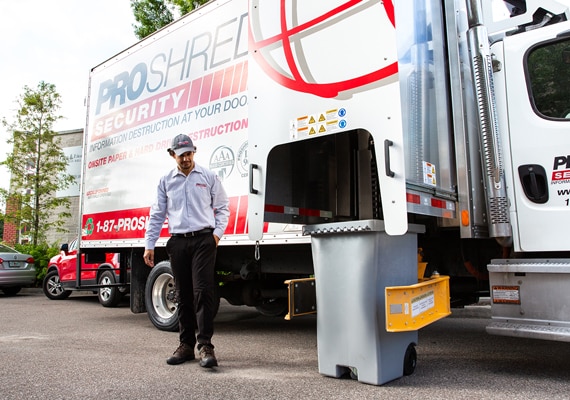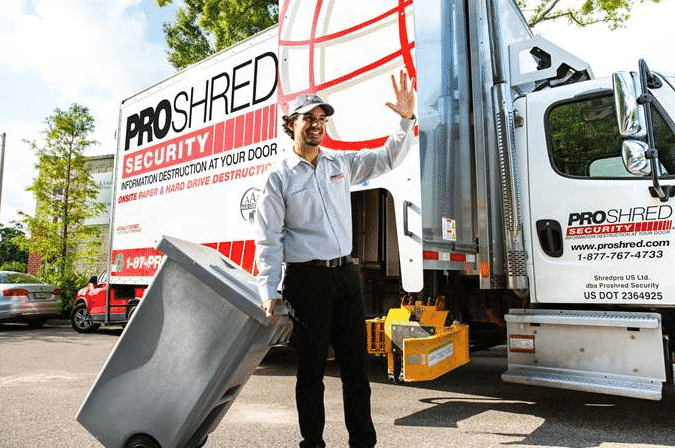 Your Trusted Product Destruction Partner
The effort you've invested in building your business and nurturing your brand is invaluable. With our product disposal services, you can ensure the responsible and secure destruction of items that could potentially tarnish your hard-earned reputation. Products that don't meet your quality standards often find their way to the wrong hands, if not disposed of properly, they can pose a risk to your brand's integrity. PROSHRED® Boston is here to provide comprehensive shredding services, shredding everything from branded uniforms and damaged merchandise to discontinued items, manufacturing surplus, obsolete inventory, off-spec items, promotional goods, confiscated counterfeit products, and outdated packaging.  
What can be Destroyed?
PROSHRED® Boston can destroy a wide variety of products, including: 
  Apparel & Footwear

 

Recalled items

 

  Discontinued products

 

Promotional items

 

  Medical waste

 

Old Uniforms

 

  Obsolete products

 

 
Our shredding procedure is straightforward and efficient. Beginning with a comprehensive evaluation of your specific requirements, allowing us to craft a tailored destruction strategy that factors in the product type, volume, and the frequency of destruction needed to fit your needs.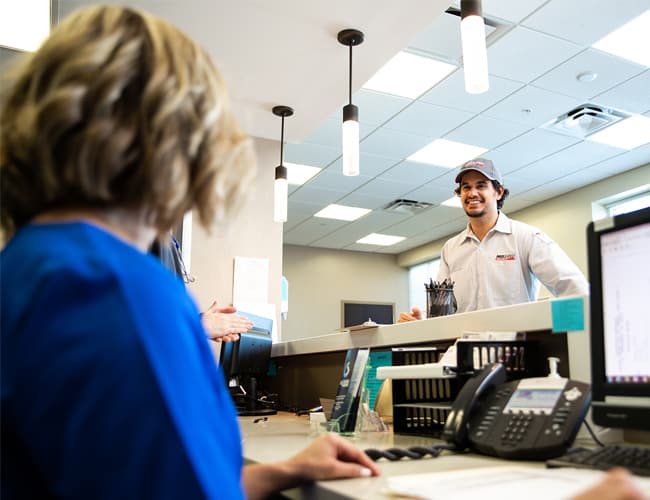 Certificate of Destruction
It is absolutely crucial for companies to possess cost-effective solutions and a certified, secure product shredding alternative. Products that fall into the wrong hands can result in substantial financial losses, including brand devaluation, escalated liability, and legal consequences. PROSHRED® Boston is dedicated to keeping your security and brand image intact by implementing a "chain-of-custody" throughout the entire product destruction process. Following the completion of our product destruction service, you will be issued a Certificate of Destruction, containing vital information about the service provided. This thorough procedure is designed to ensure both legal compliance and grant you the peace of mind necessary for safeguarding your brand. 
PROSHRED® Boston Offers Convenient Shredding Services
Contact us today to schedule your Product Destruction service, safeguarding your brand and business reputation. 
Product destruction is crucial for protecting brand reputation, preventing counterfeiting, mitigating legal liabilities, ensuring regulatory compliance, practicing environmental responsibility, and maintaining control over product distribution. It safeguards a company's brand, intellectual property, and legal standing while demonstrating commitment to sustainability.
Certified product destruction involves the secure and legal disposal of items, materials, or merchandise, with a documented chain of custody and verification. This certification typically incorporates comprehensive records, like a Certificate of Destruction, confirming compliance with industry standards and legal requirements. With PROSHRED®, you receive a Certificate of Destruction specifying the destruction method and service date for your peace of mind.
When it comes to the disposal of discontinued or defective products, PROSHRED® is the most secure, efficient, and hassle-free company—your trusted partner in secure information destruction services.
Given the various factors and unique requirements of each company, the cost of a shredding job can vary. The most effective approach is to get in touch with us for a personalized quote to address your specific needs.