Malden Shredding Services
PROSHRED® Boston is dedicated to ensuring the confidentiality of your documents and destroying them professionally. Forgo the risks of stolen data by putting the responsibility of destruction in the hands of a capable shredding service. Whether you drop off your documents or call us directly at your workplace, we are here to protect your business and your employees. Our onsite and offsite services are catered to your destruction needs, and your company's security is of the utmost importance to us.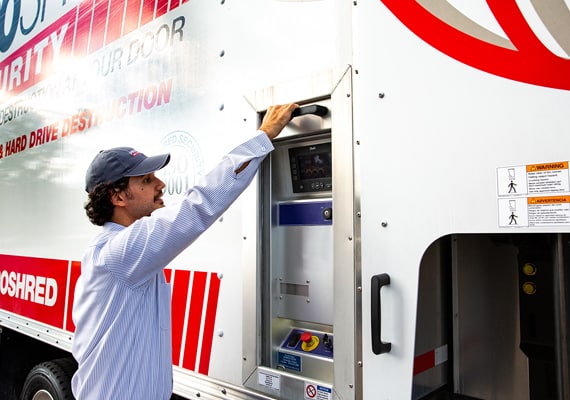 Mobile Shredding Service in Malden
If you're seeking a shredding service in Malden that can come to you, look to PROSHRED® Boston for reliable mobile shredding in your area. Our mobile document trucks will come to your workplace, providing an efficient way to destroy your sensitive documents. You can view the entire destruction process, assuring you that your documents are destroyed.
Our team at PROSHRED® Boston is extensively trained in maintaining the privacy of your documents with security procedures and professional customer service. We strive to guarantee your company's safety from data breaches with reliable, careful destruction.
Malden Product Destruction Services
When it comes to protecting your company's brand, discarding unneeded products isn't as simple as throwing them away. To avoid your product ending up in the wrong hands, our team can safely destroy any unnecessary items before there's an opportunity for anyone to access them and risk your business. Protecting the integrity of your company's brand is vital, and you need reliable service for it.
We guarantee discretion when it comes to the destruction of non-paper products with our Malden product destruction services. Whether it's uniforms or identification cards, outdated or faulty, we're trained to take your products and dispose of them properly.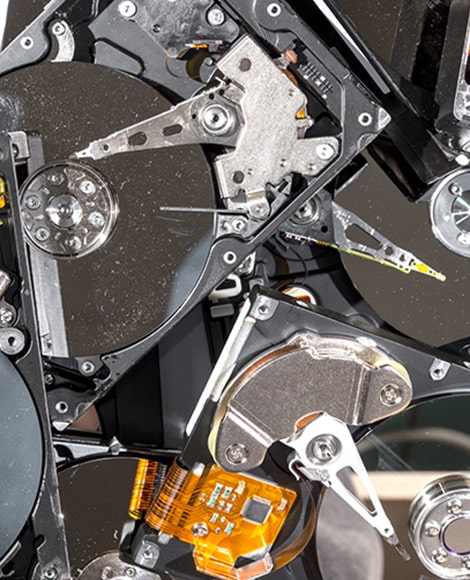 Malden Hard Drive Destruction
With the rise of digital storage for sensitive information, it's common for a company to seek services for the disposal of their hard drives. PROSHRED® Boston offers efficient and secure hard drive destruction services for your company, to give you peace of mind and ensure your information is properly destroyed. If you're in need of onsite services, our mobile shredding trucks are ready to come to you for onsite destruction.
Our team is available to collect any hard drives from your Malden-based business that require being disposed of. Entrust our company with the protection of your information. For guaranteed reassurance, we'll offer a certificate of destruction for your hard drives, along with a list of each serial number to ensure they were properly handled.
Contact PROSHRED® Boston for Your Shredding Needs!
Whether it's sensitive information within hard drives or products you no longer need, PROSHRED® Boston is trained to handle the destruction process of your business' items with care and security. Our professional shredding services in Malden are equipped with trustworthy machines to thoroughly destroy confidential information and protect it from unauthorized access. Call us today for more information about our services in the Malden area. We're ready to help you with your shredding needs and provide a professional service you can count on!
Malden Shredding Services
On-Site Shredding Malden, MA
Scheduled Shredding Service Malden, MA
One-Time Shredding Malden, MA
Hard Drive Destruction Malden, MA
Legislative Compliance
HIPAA Compliant
HITECH Compliant
GLBA Compliant
FACTA Compliant