Watertown Shredding Services
At PROSHRED® Boston, we strive to provide the best document shredding and destruction services in Watertown. We take your security seriously, and work diligently to keep the shredding process completely secure and confidential. Our team provides state-of-the-art technologies and techniques to ensure the highest level of security for any documents you give to us to destroy.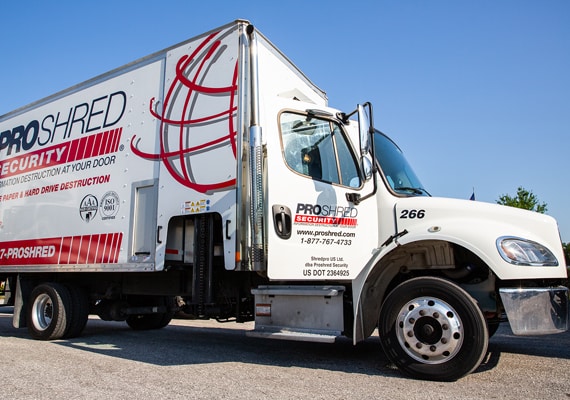 Watertown Document Scanning
As technology continues to advance, many companies are choosing to go paperless with their documents. Digitizing files and other confidential information can be a tedious task, though, and you want to be sure the job is done properly. Along with our Watertown shredding services,  PROSHRED® Boston also offers document scanning that is secure and reliable. Not only do we keep your company's information confidential, but we also keep it organized and neat.
Our advanced applications allow us to scan your company's documents and create digital versions of your papers. Not only do our applications scan the documents, but they also index similar documents during this process to save your company time in sorting through them. The applications capture key information and eliminate the need for manual indexing.
Mobile Shredding Services in Watertown
Taking time out of your work day to shred documents can be difficult, and PROSHRED® Boston wants to make that process easier with a reliable Watertown shredding service. Whether it's a one-time event or a regularly scheduled appointment, we can come straight to your office. We'll work with you to meet your shredding needs, saving you from needing to take time out of your day.
Our mobile trucks are equipped with the latest technology for a secure shredding process. There are viewing monitors for you to witness the shredding process, ensuring your documents are thoroughly destroyed. After the shredding process, you'll receive a Certificate of Destruction for the destroyed items. This is official documentation confirming your information has been disposed of properly and is helpful for audits and court proceedings.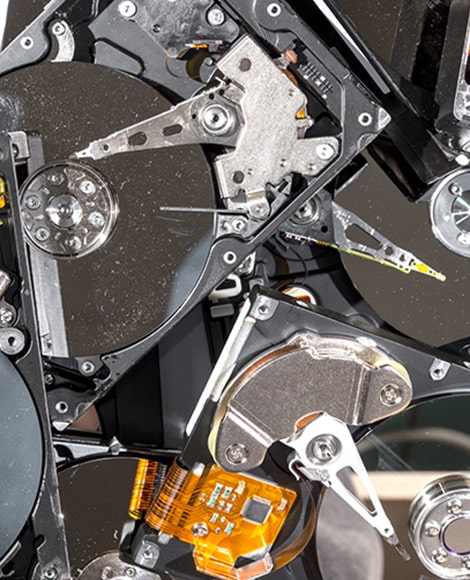 Hard Drive Destruction in Watertown
With the digitization of sensitive documents, it's important to protect them just as much as you would paper documents if not more. At PROSHRED® Boston, we offer hard drive destruction as a Watertown shredding service. With strict industry standards, we make sure your confidential information is secure once your hard drives are wiped, preventing any data breaches and leaks. 
We take a recycling-based approach with the leftover materials from the destruction process. Once the data is wiped and the hard drives are broken down, they're given to a local recycling center that specializes in electronic waste. Not only is our service secure, but it's environmentally friendly.
Trust PROSHRED® Boston With Your Document Shredding
Your company's security and confidentiality are our top priority at PROSHRED® Boston. Whether you schedule us once or regularly, our team is trained and equipped to handle your documents and other information with care. We're ISO 9001 Certified by NSF-ISR and NAID AAA certified, nationally as a shredding company and we take these certifications very seriously. Contact us today to learn about how we can help you with your shredding needs!
Watertown, MA Shredding Services
On-Site Shredding Watertown, MA
Scheduled Shredding Service Watertown, MA
One-Time Shredding Watertown, MA
Hard Drive Destruction Watertown, MA
Product Destruction Watertown, MA
Legislative Compliance
HIPAA Compliant
HITECH Compliant
GLBA Compliant
FACTA Compliant