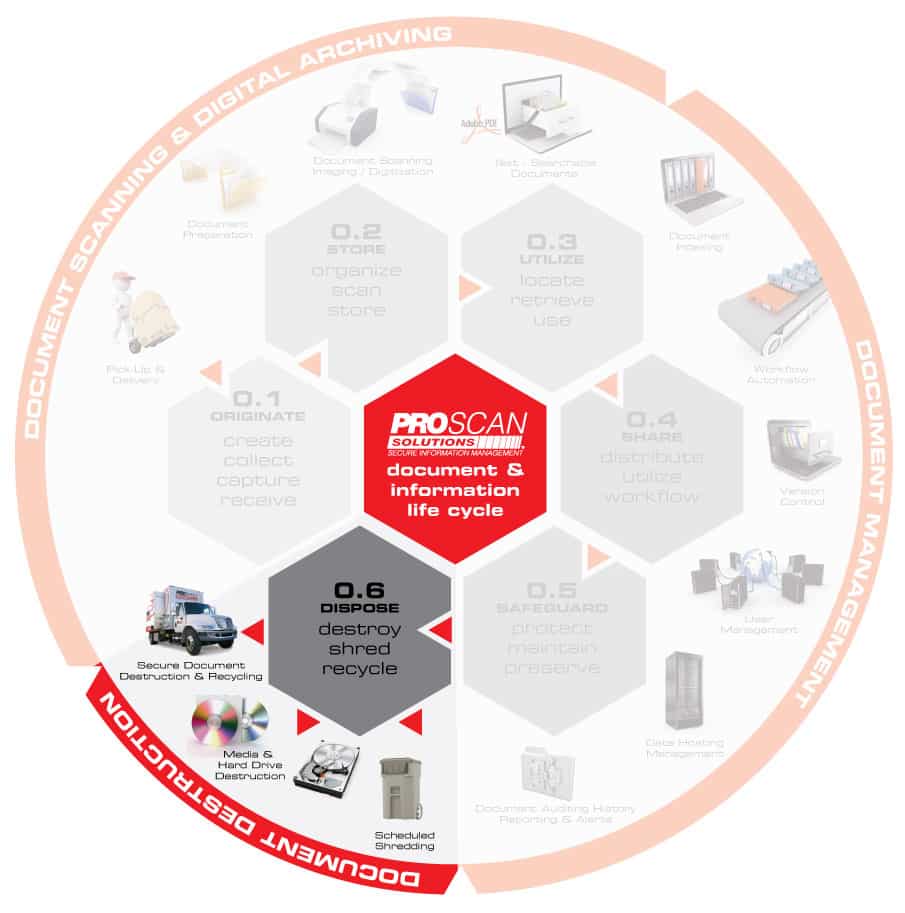 Document Destruction
We offer secure document shredding services throughout Massachusetts from Boston to Pittsfield, and Lowell to Brockton. In fact, PROSHRED® offers shredding to all the surrounding areas of Springfield!
PROSHRED® Springfield is proud to offer document shredding services to any businesses client, regardless of its' size. Because we have the fastest and most advanced shredding equipment in the industry, we are able to quickly, efficiently and securely destroy your papers right at your location.
WHY WE ARE DIFFERENT
No Fuel Surcharges
PROSHRED® Springfield is one of few on-site shredding companies that does not charge additional fees for fuel, no matter where our clients are located in Massachusetts. If you are in Boston or Pittsfield or anywhere in our shredding service, there won't be any extra fees.
No Trip Fees
PROSHRED® Springfield does not charge any additional trip fees, like other shredding providers. You can expect one, simple and consistent price.
Flat Fee Pricing (per container)
PROSHRED® Springfield charges a flat fee per container. We do not charge by the pound (no worrying about the accuracy of the scale), by the minute (no worrying about the clock being run up), or by the box (no worrying about paying to shred air in a half-empty box).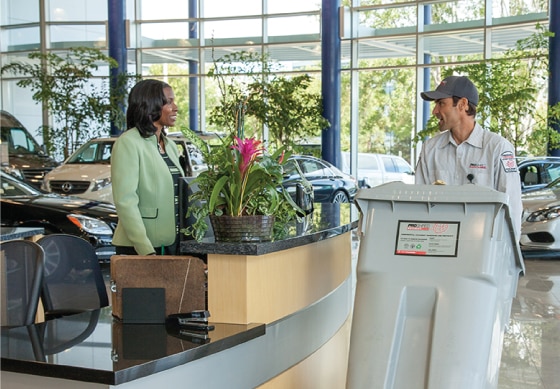 Springfield Scheduled Paper Shredding Services
PROSHRED® Springfield's regularly scheduled mobile paper shredding service, we design a customized security program to ensure that your confidential documents are continually serviced. We don't bind our clients to contracts; rather, we deliver a dependable service tailored to meet the level of security and accountability that's required for each job. Whether you have one employee or thousands, we develop a plan for document shredding service on a daily, weekly or monthly schedule that best meets your needs. Once your program is established, our staff and internal software systems ensure timely and consistent service.
Springfield Purge Shredding Services
Outdated files take up valuable space, increase your risk of a breach in confidentiality, and potentially compromise your compliance with the law. With one of the fastest and most advanced shredding equipment available today on board our shredding trucks, we are able to quickly, efficiently and securely destroy your documents right at your location. The quantity of your file boxes can go up usually near accounting and tax cycles every single year, it is important to know when you are legally bound to destroy confidential documents.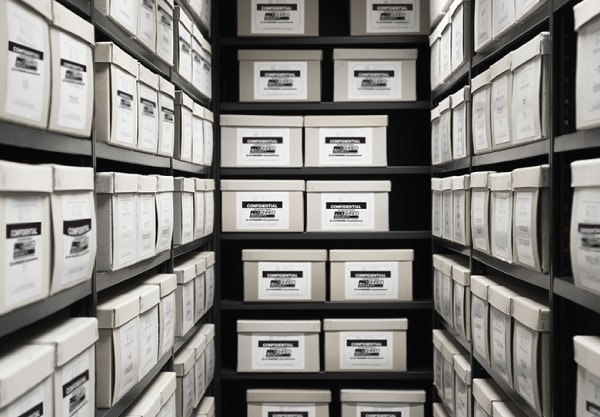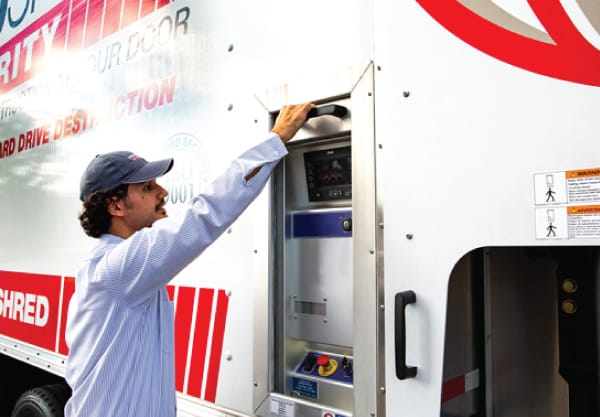 Springfield Drop Off and Residential Shredding Services
With PROSHRED® Springfield, we extend our shredding services to more than our core business clients and institutions. We are proud to offer paper and document shredding services to small-businesses and residential clients who can come to our locations to shred on our site. We know that confidential information is stored well beyond the work place of our customers, therefore we are proud to provide one of the most secure shredding methods available with our document shredding trucks – the same trucks that we use to shred for our larger clients
Springfield Hard Drive Destruction Services
In addition to shredding your confidential documents and electronic media, PROSHRED®Springfield provides hard drive destruction services for end-of-life-cycle computers. PROSHRED has a complete line of hard drive shredders and crushers to meet the need of any type of shred size. As more consumers and businesses switch to cloud-hosting and cloud memory, the need for old physical hard drives becomes obsolete. It is very important for users, and in many times they are legally obligated, to fully shred hard-drives to absolute destruction.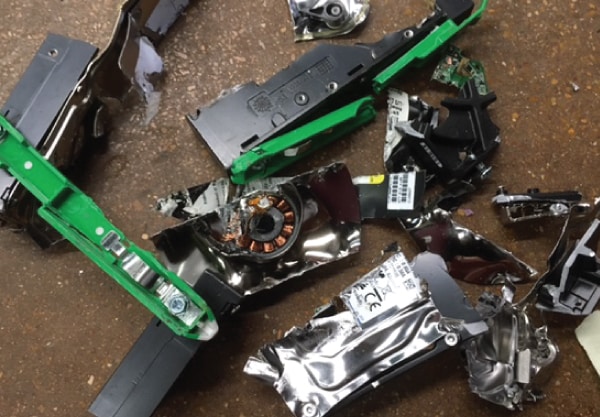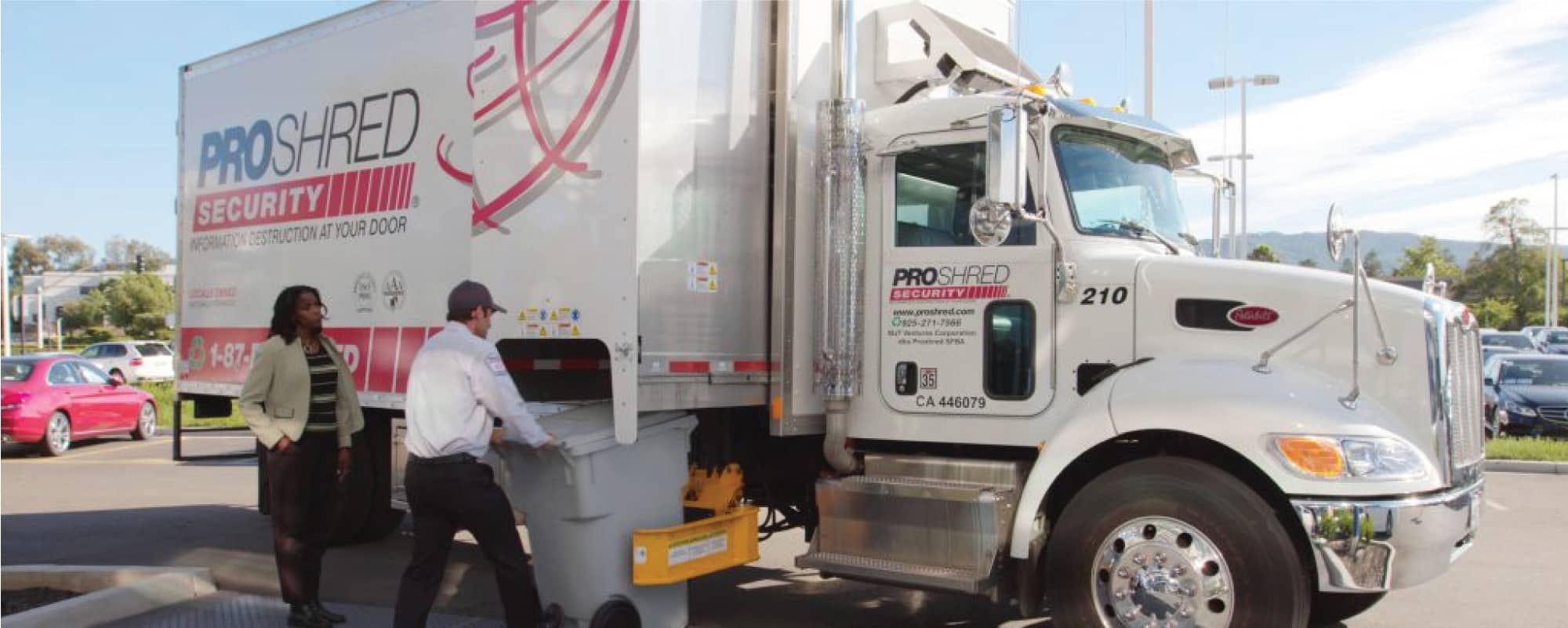 WATCH OUR VIDEO
Learn more about ProScan and how our scanning process and document management can help your company reduce costs.