Electronic Waste Recycling Services
Secure e-Cycle (a division of PROSHRED® Security) is here to help you securely dispose of your old electronic devices, while also ensuring the safety of your company and the environment. 
The use of electronic devices has become more common than ever, and the need for electronic recycling has grown over the past several decades. With cell phones, tablets, computers, and a variety of other electronic devices, it's essential to properly destroy and recycle your electronics. 
In the past, people would simply throw away their electronics or take them directly to a landfill, but that's no longer a viable option. Fortunately, there are still options available to dispose of your electronics and recycle their waste. At PROSHRED® Springfield, we're proud to offer data destruction and electronic waste recycling services that will meet your needs.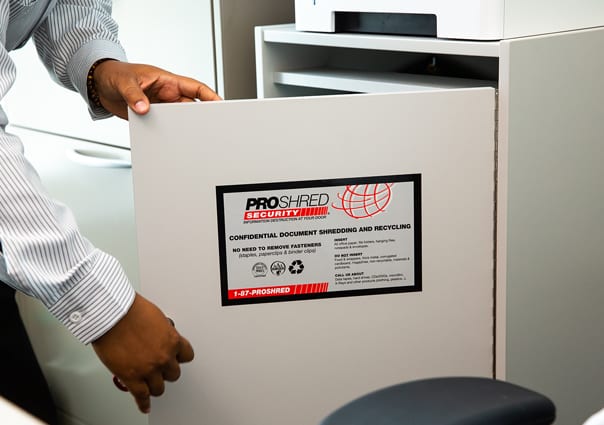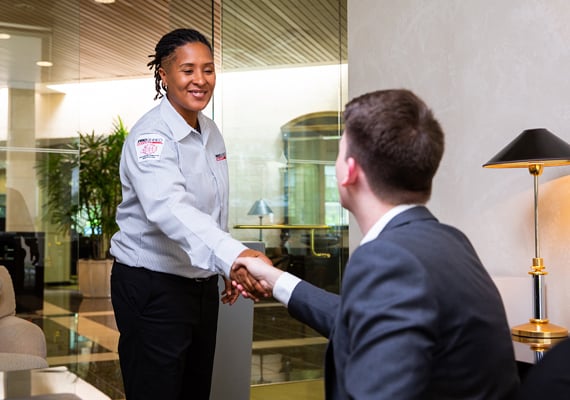 E-Waste Recycling
The need to recycle your old electronics may seem like a nuisance to some, but it's an important step that's necessary to protect the environment. Your electronic waste contains toxic materials, heavy metals, and chemicals that could cause serious environmental issues, as well as health issues, if not properly recycled. E-waste recycling is essential for the environment and public safety. 
PROSHRED® Electronics Destruction Service
PROSHRED® Springfield offers a wide range of on-site data destruction services, including desktop, laptop, and monitor disposal. We'll not only keep you in line with all legal disposal requirements and save you thousands of dollars in potential fines, we'll also safeguard your information security. 
Whether it's your personal computer, company cell phone, or family tablet, your electronics likely have access to sensitive information that you don't want to fall into the wrong hands. It's crucial to protect your digital information by properly destroying your electronic devices. This process not only protects your personal information, it can also protect your reputation, business, clients, and employees.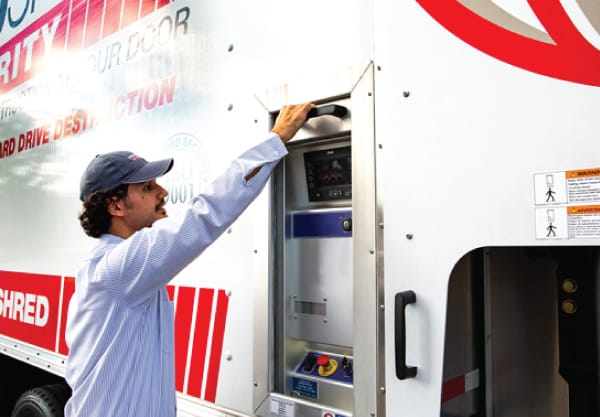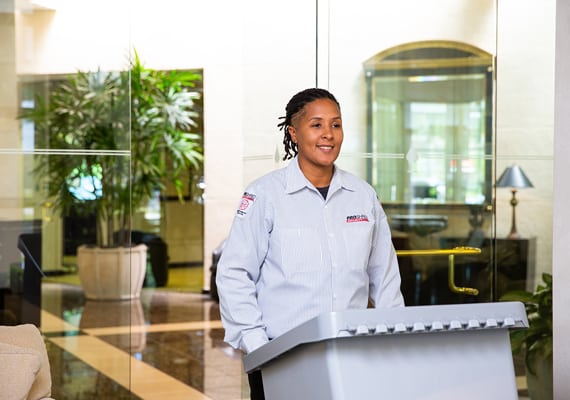 Springfield Electronics Waste Recycling
Even better, when we've finished destroying your electronic devices to safeguard your company's security, we collaborate with local recycling companies to ensure that all of the hazardous materials from your devices are properly recycled and disposed of in accordance with local regulations. 
Before your electronics are recycled, they are stripped down and their parts are sorted for anything that can be recycled, such as heavy metals, then these materials are recycled. The materials that can't be recycled are safely disposed of in a responsible manner. With PROSHRED® Springfield, you can rest assured that your electronic devices are completely destroyed and safely recycled while following all applicable laws to preserve the environment.  
However, there are some items that we can't recycle such as television sets. At PROSHRED®, we can handle most of the electronic devices you want to recycle, but you can call in advance if you have any questions about your items. If you have any electronic devices that you need to destroy or recycle, PROSHRED® is here to help. If you have any questions about our services or want to receive a free quote, contact us today.