Springfield Document Scanning Services
If you're looking for an effortless way to convert your paper documents into digital formats, PROSCAN® provides the perfect solution. Our document scanning service revolutionizes how businesses operate – by upgrading physical papers with secure digital solutions that save time and money! Employees can quickly search through archived records at ease, making office workflow smoother and more secure than ever before. Don't wait any longer - take advantage of advanced document management from PROSCAN® now and experience the results firsthand!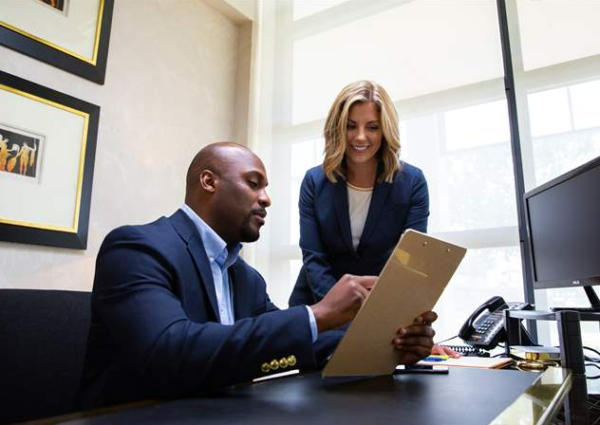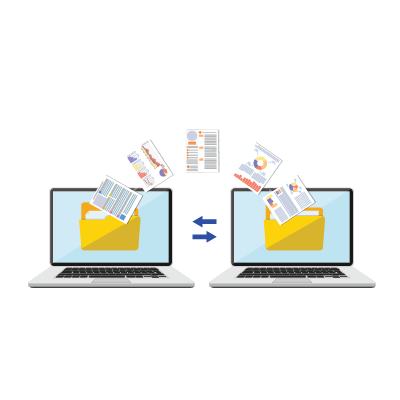 High Speed Document Scanning Service
Unlock the full potential of your paper documents with our document scanning and indexing system! We'll create a searchable online electronic version that is stored as PDFs, which can easily be imported into an existing ECM system or any other type of online storage. Our high speed document scanning solution will even enable you to scan directly into the specific document management software we provide. Streamline your business today – learn how PROSCAN® can help.
Document Management Systems
Do you need control over your electronic documents? You need to implement an electronic document management system that helps you save employee time searching for archived records, manage workflow within an office, and keep your electronic files secure. Document management software helps you do all that while saving you both time and money.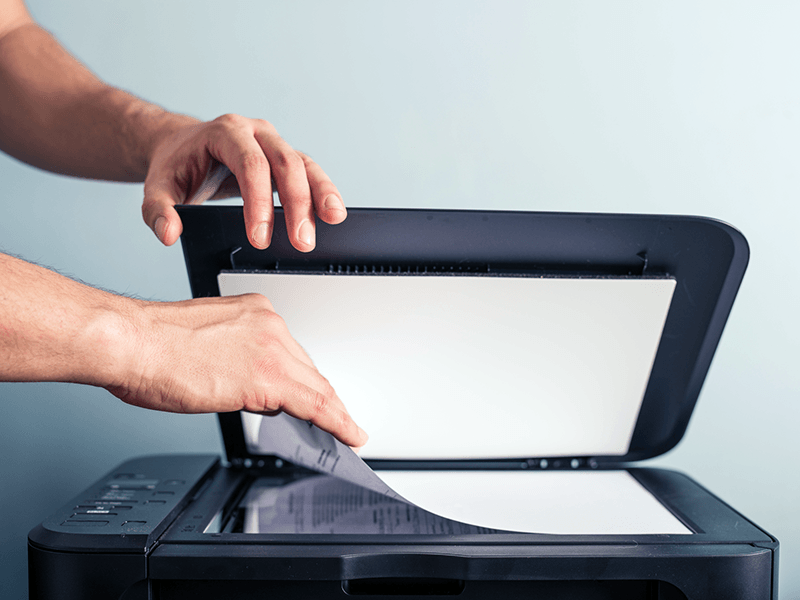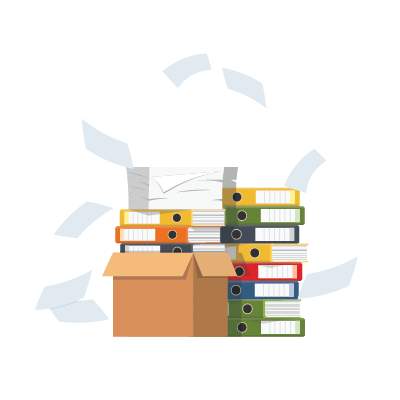 Full-Service Document Scanning
Have you already worked with another document scanning provider and aren't happy with the end results? We can take the electronic documents you already have and make them searchable. Along with document scanning, document management, and document indexing, we provide full technology support and secure document destruction.
We Solve Your Most Common Office Problems
Document Management & Document Scanning Solutions For Every Business, HR, Government Office, and Institution of Higher Learning

Reduce Physical Storage
We all know the paperless office hasn't happened yet, but with the prevalence of smart phones and tablets we finally have the tools to make it happen. With our advanced document scanning and management suite, you can reduce your physical file storage by thousands of square feet, reducing overhead and office clutter. Even better, you'll be able to access files right from your desk.

Find Anything in Seconds
ProScan's comprehensive document management solutions put information at your fingertips, allowing you to find what you need in mere seconds. No more hunting for the information you need on client XYZ, our customized indexing and standard OCR processing means documents are not only searchable by file name, but all the content within the documents is searchable as well. Imagine Google for your documents.

Share Documents Easily
No more faxing or couriering documents from one location to another. No more worrying about who has what version of the contract. Not only can employees at multiple locations access the exact same documents quickly and easily, but now those documents can be effortlessly shared with clients and vendors as well. Scanned documents in our document management system are a click away from anyone that they need to be shared with.

Increase Compliance
Paper files run a huge risk of getting into the wrong hands, or being viewed by people without authorization. They are also at risk for loss or damage. With ProScan's document management solutions, document access can be easily controlled and monitored. Electronic document management also allows you to backup and safeguard your important business information, protecting it from loss or permanent damage.
Did You Know?
The average company spends $20 in labor to file a document, $120 to find a misfiled document, and $220 to reproduce a lost document. 
Meanwhile, companies lose 1 out of every 20 documents, and spend 25 hours recreating each lost document.
Professionals spend 5 – 15% of their time reading information, but up to 50% of their time locating pertinent information.
-PricewaterhouseCoopers
Document Management Software & Systems
Document management software and document management systems help your business to run more efficiently.  We provide scanning services and our trained expert staff have the experience implementing document management for clients that span multiple industries. ProScan Solutions specializes in increasing profitability for businesses that have been wasting too much time with sloppy approaches to document management.
The ProScan electronic document management system, is a combination of online storage and desktop software and high speed document scanning hardware. This helps businesses reduce their dependency on paper and enable them to manage all files and paperwork electronically. Our feature-rich document management software helps our clients maximize their office productivity. ProScan Solutions of New England is your best choice for cost-effective, streamlined, paperless offices.
ProScan offers two unique document management solutions as well as custom consulting and training. Our competitive pricing is designed to fit most budgets.
We help our customers set up document management systems that are fully compliant with all FINRA, HIPAA, and SEC regulations. Our clients are typically companies that have frequent customer interaction, require high levels of documentation, and have offices in which compliance and regulation demand thorough record keeping. The ProScan Solutions electronic filing system works well with accountants, financial planners, HR departments, insurance offices, health and medical offices, manufacturing companies (with heavy concentrations of record keeping), dental and medical offices, schools and colleges, real estate offices, community banks and credit unions, car dealerships, transportation companies, and small government city offices.
ProScan Solutions is ready to help you make your office run more efficient.  Request A FREE Demo Today.
WATCH OUR VIDEO
Learn more about ProScan and how our scanning process and document management can help your company reduce costs.