Springfield Shredding Trucks
There's no room for 'one-size-fits-all' solutions when it comes to securing the confidentiality of sensitive, personal, or financial data.  We are committed to providing unique document destruction services to fulfill the needs of our customers. By utilizing mobile shredding trucks, PROSHRED® Springfield is able to perform document destruction for your business, without any hassle. We come directly to your door to dispose of your sensitive documents using some of the most advanced and secure methods available.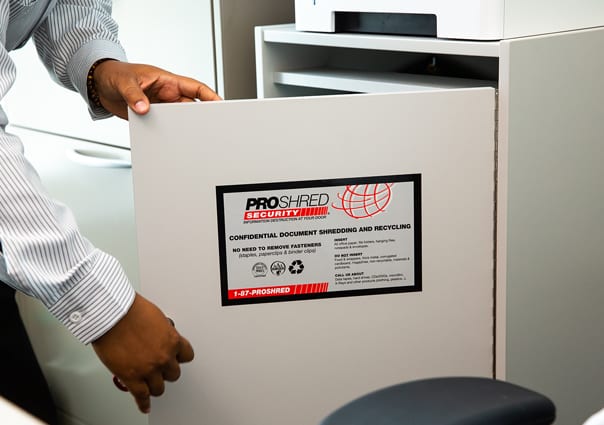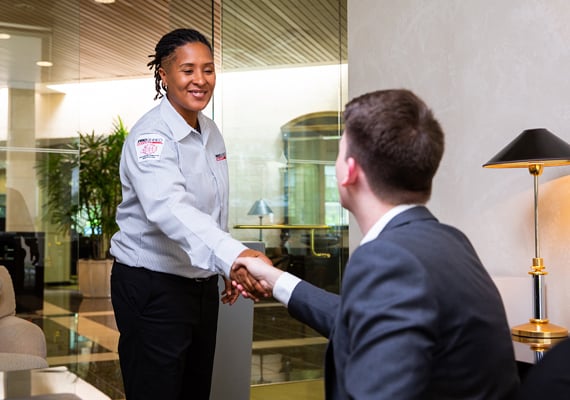 Large off-site shredding facilities mean additional travelling which can be a hassle to many, while small independent in-house shredders are often not equipped to take on the bigger jobs, or guarantee the superior level of security you deserve. Mobile shredding trucks fit right in between this gap, offering a uniquely flexible solution to modern document shredding.
Designed with large industrial paper shredders, mobile shredding trucks come straight to your San Francisco Bay business or particular location, for the up-most in ease and convenience. All material is shred on-site so you can rest assured that your sensitive information will never risk landing in the wrong hands.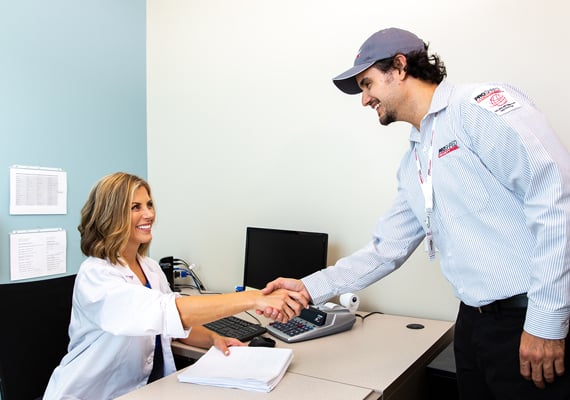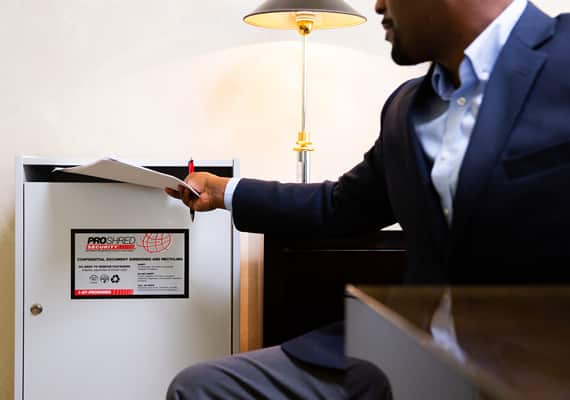 Recent laws and regulations at both the state and federal level, have strict guidelines in place when it comes to the security and disposal of confidential content. Mobile shredding trucks supply one of the most convenient and accessible options for busy companies that simply don't have the time to transport documents to off-site locations – easily and effectively keeping your business operations secure and compliant with industry legislation.
Whether you're interested in a one-time purge service to clean the house, or would prefer a regularly scheduled service to continually keep your business on track, mobile shredding trucks from PROSHRED® Springfield bring the frontier of professional and secure document destruction straight to your home or business.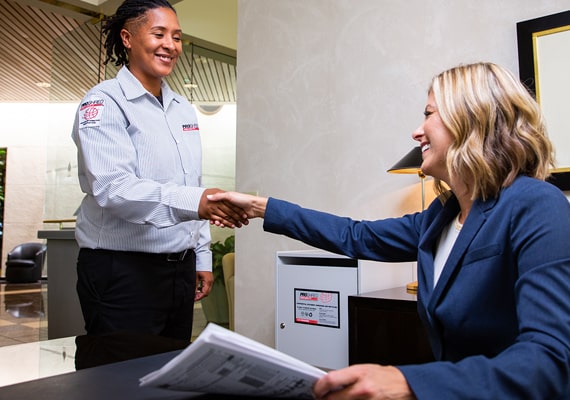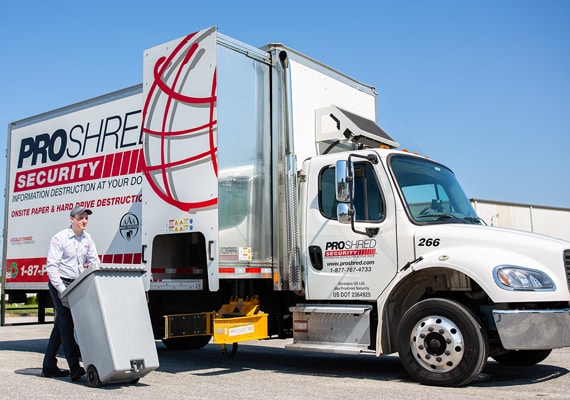 State of the Art Shredding Trucks
Our shredders use multiple rotating blades to punch holes in the material being shredded, and then material is ripped into tiny pieces. This system tears the paper at the fiber instead of cutting it, which creates a random and more secure shred size than office shredders that create paper strips.
Premium Aerodynamic body with safety strobe lights
Shreds 2,000lbs/hr - 9,000lbs/hr  with a 5,000lbs - 10,000lbs payload
Single-Shaft Rotary Grinders
Single-shaft rotary grinders (SSRG) involve an amp-controlled hydraulic ram, which moves the plastic purging or part to be reduced, against a single cutter shaft, rotating relatively slowly, at about 100 to 125 rpm. This low-speed, high-torque shaft has precision, and four-point cutters embedded in it, which shear the material against a bed knife (counter-knife) and feed the newly 'scissor- cut' granules through a screen of a size predetermined to provide granulate of the desired size.
Payload compartment - 16'L, 1,200 cu. ft (8,000 - 10,000lbs)
Shreds up to 30,000 lb

/hr

, depending on the size of grinder used.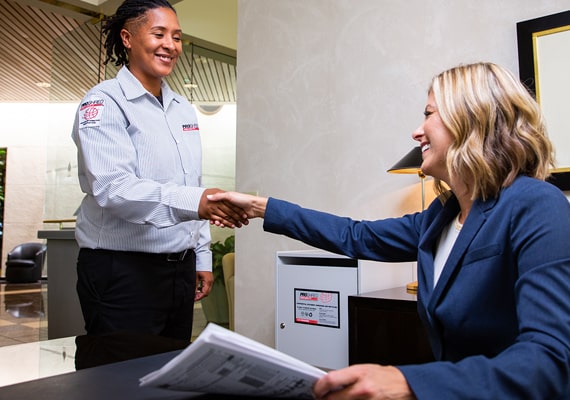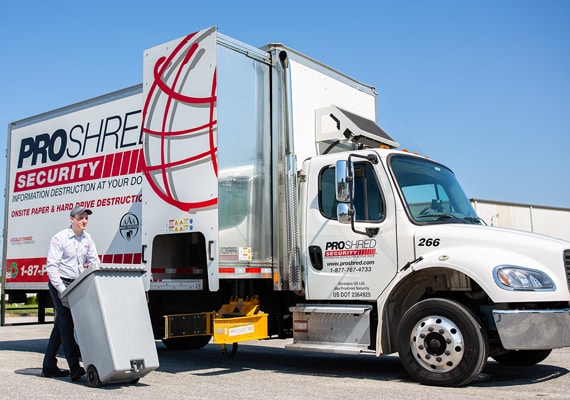 Various Paper Shred Sizes
Our PROSHRED® location can achieve Level 1 shred sizes with many locations catering to Level 2 and 3. Level 1 is viewed as very secure to most clients, with security and government agencies requiring  exceptionally high security level shreds. Level 1 shred sizes are almost 3 times smaller than regular in-house shredders, which provides more reason to partner with PROSHRED® Springfield for the most secure document destruction methods available.