Drop-Off Shredding Services
PROSHRED® Springfield specializes in shredding documents for business and government organizations. However, we do offer extended services to residential clients for drop-off shredding. If you have confidential and sensitive information that you would like completely destroyed you can come to our location.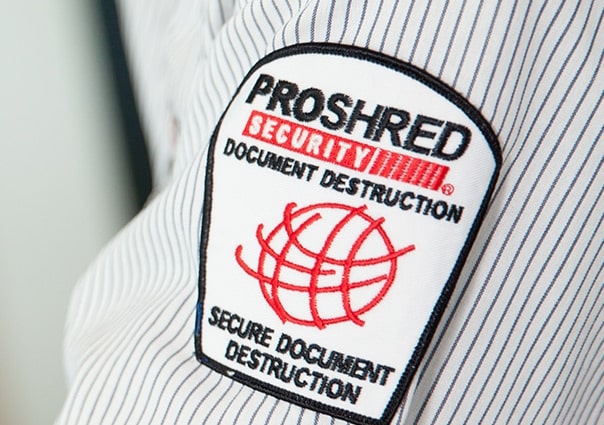 Drop-Off Hours: Tuesday - Thursday 1:00 pm - 4:00 pm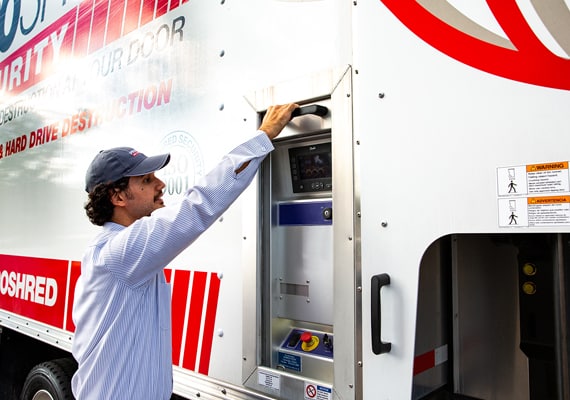 Shred Documents The Same Way Big Business Do
Since PROSHRED® Springfield is an on-site document destruction company, we do most of our shredding on our state-of-the-art shred trucks. Most of these trucks are equipped with security cameras of the shredding process. Since we have to have a minimum amount of documents to shred for our corporate and government clients we can only come to a residential location if it has a large stack of documents. It will be easier and more cost-efficient for our residential clients to come to our drop-off shredding location at our facilities.
What Type Of Documents Should You Shred?
PROSHRED® Springfield Drop Off Shredding Services meets the specific needs of our home-businesses and residential clients in your area. Some documents that may be confidential, and would require shredding, includes:
Audits Documents
Bank Account Statements
Blueprints
Brokerage Reports
Cancelled Checks
Computer Reports
Confidential Letters
Contacts
Correspondence
Credit Card Statements
Email Addresses
Financial Reports
Insurance Policies
Invoices and Reports
Job Applications
Legal Documents
Loan Statements
Marketing Research
Medical Records
Meeting Minutes
Organization Charts
Pay-stubs
Photographs
Profit/Loss Statements
Receipts
Signatures
Social Security Numbers
Tax Records
Telephone Numbers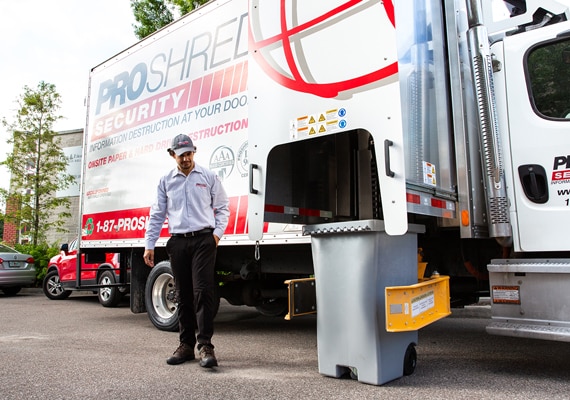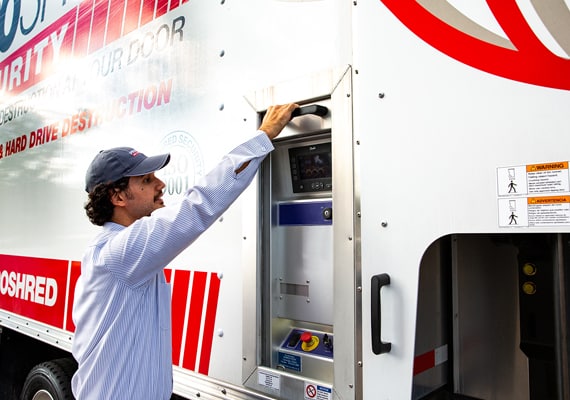 Residential Information Security Containers (RISCs)
PROSHRED® Springfield's Residential Information Security Containers (RISCs) are central to any personal or home-office shredding program. RISC boxes act as a convenient central repository labeled with useful information about shredding residential and home office materials. By having a single designated location to collect and keep confidential documents ready for disposal, Springfield area residents will immediately start to maintain a system for ensuring their security. If you are interested in picking up a few of our RISC boxes, they are available at our PROSHRED® Springfield office.
If you would like to set an appointment for paper shredding services call our toll-free number 1-87-PROSHRED and set up your drop-off shredding appointment today with PROSHRED® Springfield!
Cities We Service:
Amherst
Cambridge
Chicopee
East Longmeadow
Holyoke
Northampton
Pittsfield
Springfield
West Springfield
Western Massachusetts
Westfield
Worcester
Boston
Chelmsford
Fitchburg
Framingham
Lexington
Lowell
Marlborough
Newton
Shrewsbury
Waltham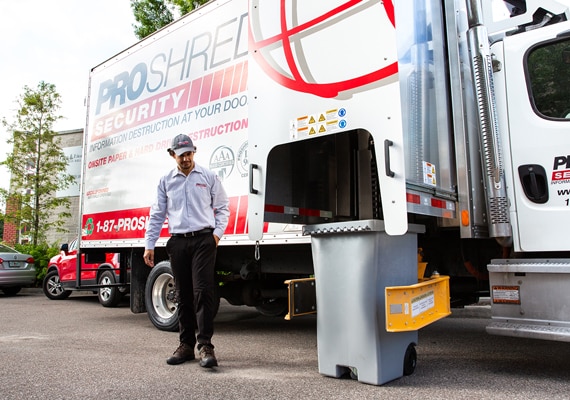 Contact us today for all of your electronic recycling needs.
At PROSHRED®, we ensure that each shredded hard drive and any electronics that need to be disposed are sent to metal and electronics recyclers for further processing. With our zero landfill policy, all electronic waste, including computer monitors, are safely recycled. We work only with recycling partners who are certified to comply with federal and state electronic waste regulations. PROSHRED® is as equally committed to the safety and well-being of your business as we are too good stewardship of the environment.