June 30, 2023
How Document Scanning Can Strengthen Your Organization's Information Security
It's common knowledge that document scanning can save data management costs, but did you know it can also increase your organization's information security? Document scanning is a process of converting paper documents into digital formats such as PDF and RTF. Scanning your company's documents can ensure that all data is stored securely and efficiently, reducing the risk of it being exposed or lost.
Document scanning helps keep sensitive information safe in multiple ways. It offers extra layers of encryption and password protection as documents are converted into digital formats, making it harder for data breaches Additionally, document scanning allows businesses to track and monitor who has accessed certain documents when and what changes were made to them – creating a "paper" trail that can be used for more secure auditing needs.
Furthermore, document scanning is also great for disaster recovery. With digital documents, you can easily store backups of important company documents and information in the cloud or an external hard drive for easy access should you ever need to restore them. The digital format also makes it much easier to locate specific documents quickly, reducing the amount of time needed to retrieve records in the event of a disaster.
Document scanning can be a great way to strengthen your organization's information security. It ensures that sensitive documents are stored securely, and its data accessed quickly if needed. With these additional layers of protection, businesses can have peace of mind knowing that their important documents are safe and secure.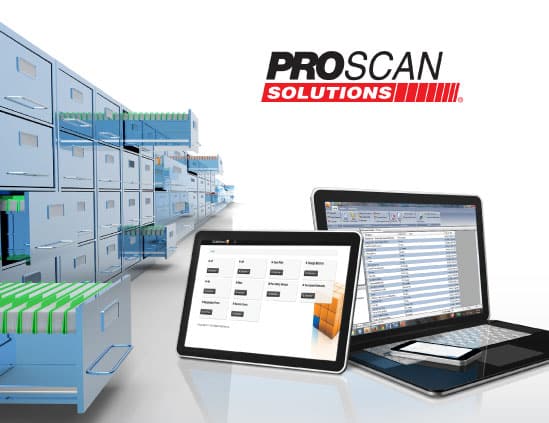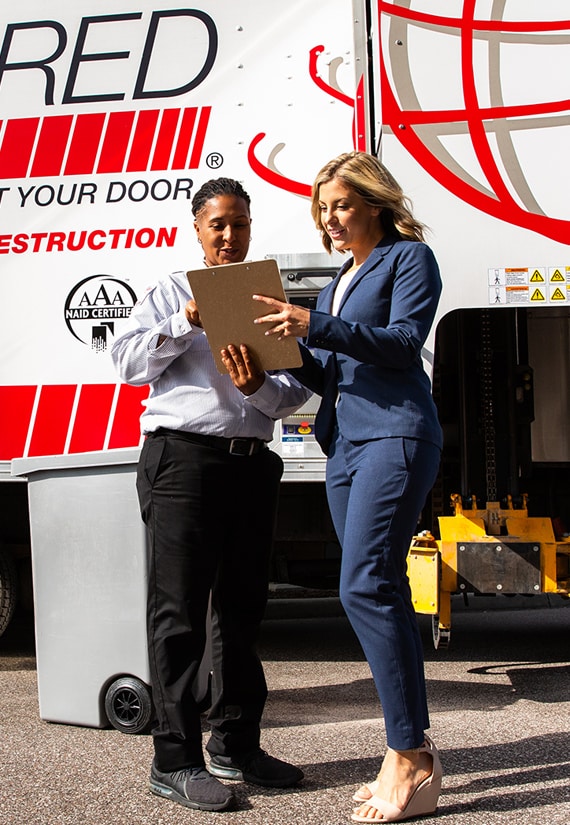 Combining Document Scanning with Onsite Paper Shredding
We know that document scanning is safe, secure, and efficient but what should you do with the documents after they are scanned and digitally stored? In order to keep the information on documents secure after scanning, you can benefit from onsite paper shredding services, to ensure that no confidential information is leaked or left vulnerable. By combining document scanning and onsite paper shredding, businesses can maximize their information security and reduce the risk of a data breach.
Onsite paper shredding services offer a secure and compliant way of disposing of confidential documents. By utilizing mobile shredding trucks, companies can safely and efficiently destroy large volumes of paperwork in a single visit – reducing the risk of sensitive data falling into the wrong hands. The documents that are shredded are reduced to small particles which prevent them from being reassembled and read.
By combining document scanning and onsite paper shredding, businesses can ensure that all confidential information is safely stored or destroyed – protecting sensitive information and reducing the risk of data breaches. This will give your organization peace of mind, knowing that their important documents are secure and compliant with Federal and State regulations.