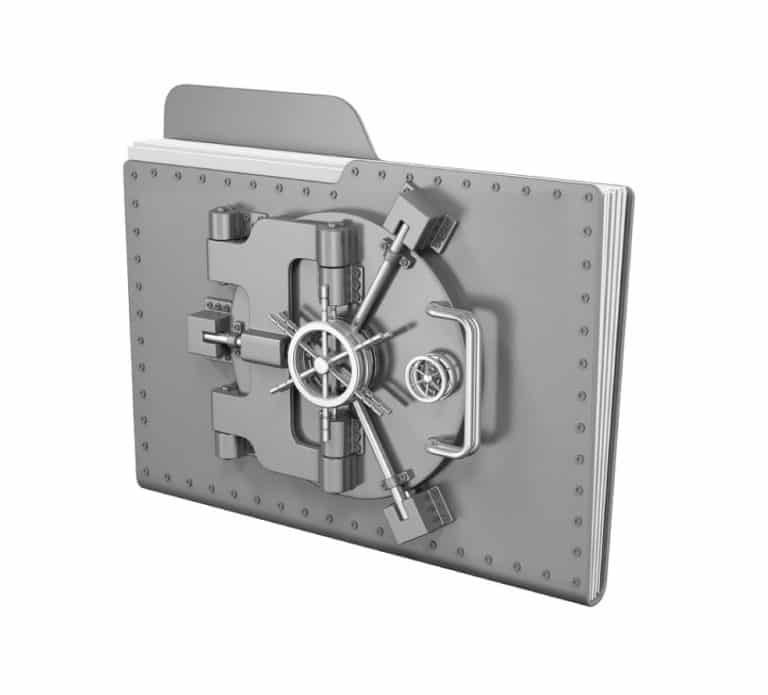 PROSCAN® Solutions Security Considerations
Your security is our main concern at PROSCAN® Solutions and that is why we employ the highest level of protection at all stages of the scanning process. PROSCAN® provides secure transportation of documents to and from our facility, which is equipped with an alarm, cameras, and CCTV. Along with physical safeguards, we also secure its network with various methods of encryption and regular monitoring of network activity.
Ensuring security and confidentiality is the job of all PROSCAN® employees. That is why all our employees undergo pre-employment background screening and drug testing, along with compliance training for proper handling of confidential documents.
PROSCAN® can help ensure your confidential material is properly destroyed by securely destroying the originals through our shredding division, PROSHRED®, which completes the chain of custody and ensures your information never ends up in the wrong hands! Contact us today or more information.
Document Destruction Security Considerations
Having a comprehensive and integrated information security program in place has never been more vital. According to statistics from the Federal Trade Commission (FTC), identity theft is the fastest growing non-violent crime in the United States. In contrast to popular belief, statistical studies suggest that almost 75% of the information theft occurs through the traditional paper stream rather than by electronic means. Activities such as dumpster-diving remain the most common methods of personal identity theft and corporate espionage.
Legislation For Protecting Confidential Information
Identity theft not only affects the personal privacy of the America population: it affects all businesses, whether large or small, that retain personal information and trade secrets. Recently enacted privacy legislation has put the onus on organizations to ensure they are carrying out due diligence in protecting against unauthorized access to confidential information. The legislation is strict and hands out harsh civil and criminal penalties to companies that fail to destroy confidential information prior to disposal. To see more information on federal and state legislation please visit our legislation page here.
Vulnerability Of Security Breaches
It is literally impossible for businesses not to collect or possess confidential information. Meanwhile, competition is fierce, and corporate thieves are taking bolder steps to acquire proprietary information about their competition through corporate espionage. Corporations are vulnerable to data breaches now more than ever and need to take preventative action to ensure that all sensitive information in their possession is handled securely and professionally.
Protection Against Espionage & ID Theft
Identity theft and corporate espionage can cost thousands and thousands of dollars, and in some cases can even put companies out of business. Combine this with environmental concerns, the need for productivity improvements, and cost savings, and secure document management and destruction solutions become the most sensible solution. PROSCAN® Solutions comprehensive document management solutions, along with PROSHRED® Security's secure destruction services, are your best choice for preventing identity theft and corporate espionage.
WATCH OUR VIDEO
Learn more about ProScan and how our scanning process and document management can help your company reduce costs.