Belmont Shredding Services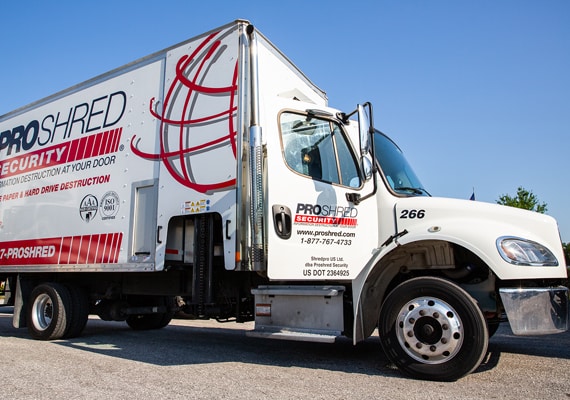 Are Shredding Companies Reliable?
At PROSHRED®, we're renowned and reliable shredding experts in Belmont and beyond. Our comprehensive services, such as mobile shredding, hard drive disposal, and product destruction are guaranteed to meet your individual requirements. We understand the importance of safeguarding personal details – that is why we commit ourselves to respecting your privacy with utmost diligence.
Let PROSHRED® cater to all your shredding needs and enjoy peace of mind knowing that your information is in reputable hands. We take data security seriously, employing only the most qualified personnel who have been carefully vetted and trained according to industry best practices. Our commitment goes further as we provide you with a Certificate of Destruction after each job so you can rest easy knowing that every document has been securely disposed of.
Mobile Shredding Services in Belmont
At PROSHRED®, we offer on-site document destruction services that are perfect for companies of all sizes. Our mobile shredding trucks feature the latest technological advancements, such as built-in monitors so you can observe your documents being destroyed in real-time. Not only is this service convenient – our team will come directly to you, pick up everything that needs to be shredded and then dispose of it immediately – but it's also incredibly secure. You can trust us with any sensitive materials knowing they'll never leave their intended destination until fully destroyed by our experts!
We understand the effort it entails for you to take charge of your documents and transport them elsewhere, which is why our mobile services are created with great convenience and affordability in mind. Whether you need a single shredding event or routine shredding solutions, we have crafted our mobile shredding options specifically with your requirements in mind.
Product Destruction Services in Belmont
Every single one of your products, whether they be old uniforms or recalled items with the company's logo on them, must receive meticulous attention during disposal. If this process is not administered correctly, your business can become vulnerable to a variety of negative outcomes including fraudulence, identity theft, and damage to its standing in the public eye. Avoid these risks – handle those products with care!
To keep yourself safe from the potential legal repercussions of improperly disposing of your products, turn to a reliable shredding company that can eliminate any risks by destroying them. At PROSHRED®, we have established a rigorous process for product destruction so you do not need to worry about any health or safety hazards caused by recalled items. We want to make sure all products are destroyed swiftly and securely.
Home Office Shredding in Belmont
Working from home often entails having essential paperwork and documents with sensitive details scattered about. Securing that data is integral, but it can be tricky to find the time to manage document shredding on your own. Luckily, our home office shredding solutions are here for you! Safeguarding your sensitive details is a priority for us, which is why we offer budget-friendly and dependable home office shredding services. We'll come to you, so there's no need to worry–your documents will be securely disposed of in the most reliable manner possible!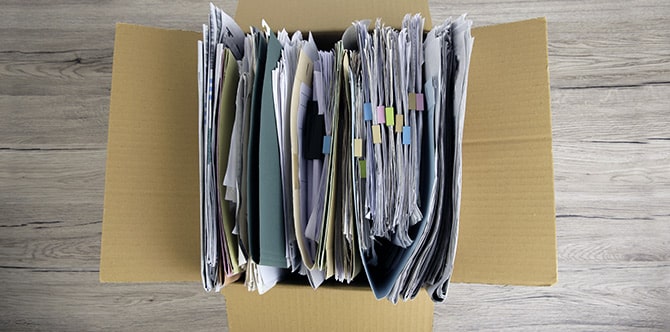 Convenient, Affordable Shredding in Belmont
At PROSHRED®, we're here to help you with all of your information security needs. Our range of services is designed to be convenient, affordable, and reliable. Whether you need a one-time shredding event or regular shredding visits, our team can provide the best solution for you. Contact us today to learn more about how we can help!
Belmont MA Shredding Services
On-Site Shredding Belmont MA
Scheduled Shredding Service Belmont MA
One-Time Shredding Belmont MA
Hard Drive Destruction Belmont MA
Product Destruction Belmont MA
Legislative Compliance
HIPAA Compliant
HITECH Compliant
GLBA Compliant
FACTA Compliant