Everett Shredding Services
PROSHRED®  is dedicated to keeping all your confidential information and data safe and secure. Shredding is the number one method to ensure your confidential papers never fall into the wrong hands, but why take the time and hassle of doing it yourself when you can hire PROSHRED® to come and do it for you? Our cost-effective paper shredding service in Everett will come right to you whether that is at your workplace or home, and properly dispose of all your files with expert accuracy.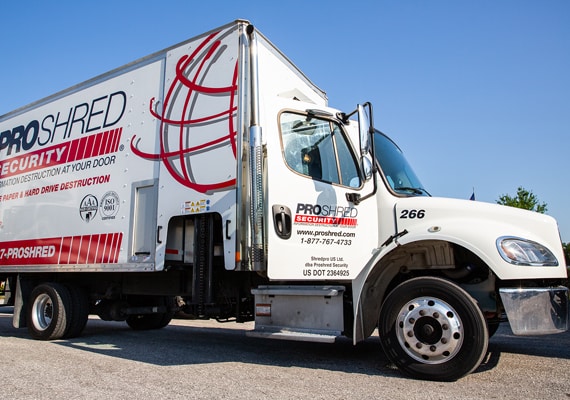 Everett Shredding Services 
We know that there are a number of different needs when it comes to document destructure. If you find that traveling to our large off-site location or that small office shredders aren't the right fit for you, don't worry. Our state-of-the-art mobile shredding services are the perfect solution. With advanced industrial-grade equipment, our trucks can safely destroy all of your documents so you can ensure that your sensitive data is never at risk of malicious intent. 
PROSHRED® is one of Everett's premiere paper shredding companies. All of our drivers are professionals, trained and experienced in proper paper disposal methods, and have been through a thorough background check. Certified by both NAID-AAA and ISO 9001 Certified by NSF-ISR, PROSHRED® prides itself on being a reliable service that keeps your confidential information in secure hands.
Everett Hard Drive Destruction
With PROSHRED®'s secure hard drive destruction, you can rest assured that your sensitive data remains intact and safe. We pride ourselves on our thorough hard drive disposal methods, making sure your hard drives are completely destroyed before being discarded. If your company policy states that an employee needs to stay with the hard drive, no worries. Our mobile shredding services also extend to hard drive destruction. We'll come to you so that you can witness the hard drive being destroyed and have complete peace of mind. 
After your hard drives are destroyed, you'll receive an itemized Certificate of Destruction that gives you evidence of when and where each drive was picked up. With our secure hard drive destruction services in Everett, you can sleep well knowing that all of your data has been erased beyond retrieval.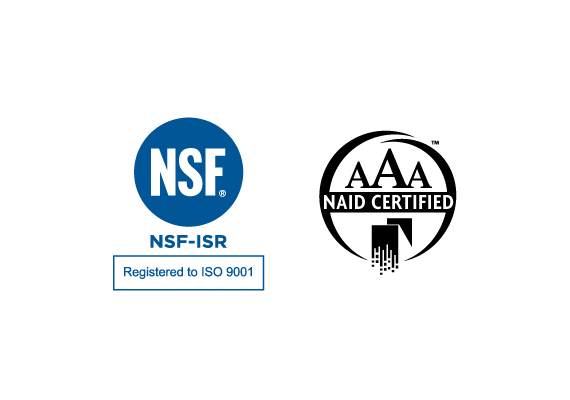 Protect Your Company
As a business leader, you understand how vital it is to protect your company's good name. A security breach-–whether it be exposing customer data, confidential organizational records, or any other sensitive info—could easily undo all the hard work and effort you have put into developing your organization. At PROSHRED®, we understand this need. Our comprehensive range of services will give you peace of mind that your data is safe and secure. From document disposal to hard drive destruction, our team has years of experience in providing the highest quality security service available. Don't wait—get in touch with us now for more details on how we can help safeguard your company!
Your security is our top priority! That's why we at PROSHRED® provide the most reliable and affordable mobile shredding services. Our team of experts is committed to protecting your confidential documents while offering competitive prices. Contact us today for more information—your secure future begins here!
Everett MA Shredding Services
On-Site Shredding Everett, MA
Scheduled Shredding Service Everett, MA
One-Time Shredding Everett, MA
Hard Drive Destruction Everett, MA
Product Destruction Everett, MA
Legislative Compliance
HIPAA Compliant
HITECH Compliant
GLBA Compliant
FACTA Compliant