Residential Shredding | One Time Clean Out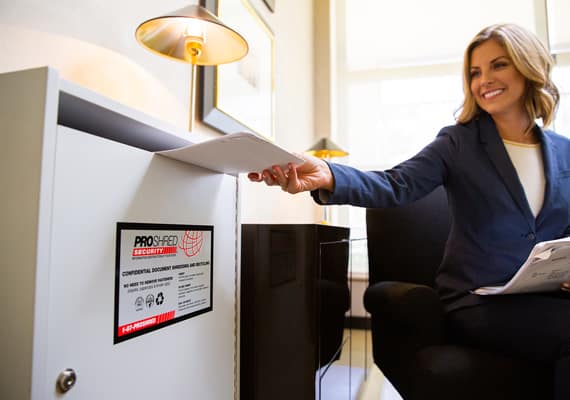 Convenient On-Site One-Time Clean Out
Are you faced with a garage or attic full of old files? If you are worried about burning out your personal shredder, identity theft, or just don't want the hassle, PROSHRED® provides a certified technician to shed all that paper right in front of you.
Residential Shredding
YES! We can come to you! A PROSHRED® certified shredding technician can come to your home for a one- time file clean out.
As our business ventures expand to our homes, along with the sensitive information related to running and maintaining your home, or home business, keeping confidential information safe is of top priority.
A List of items that should be shredded are:
Credit Card statements
Profit/Loss statements
Bank Account Statements
Voided Checks
Financial Statements
Pay stubs
Tax Records
Telephone numbers
Invoices/receipts
Confidential letters
As well as electronic devices that may hold this information that is no longer in use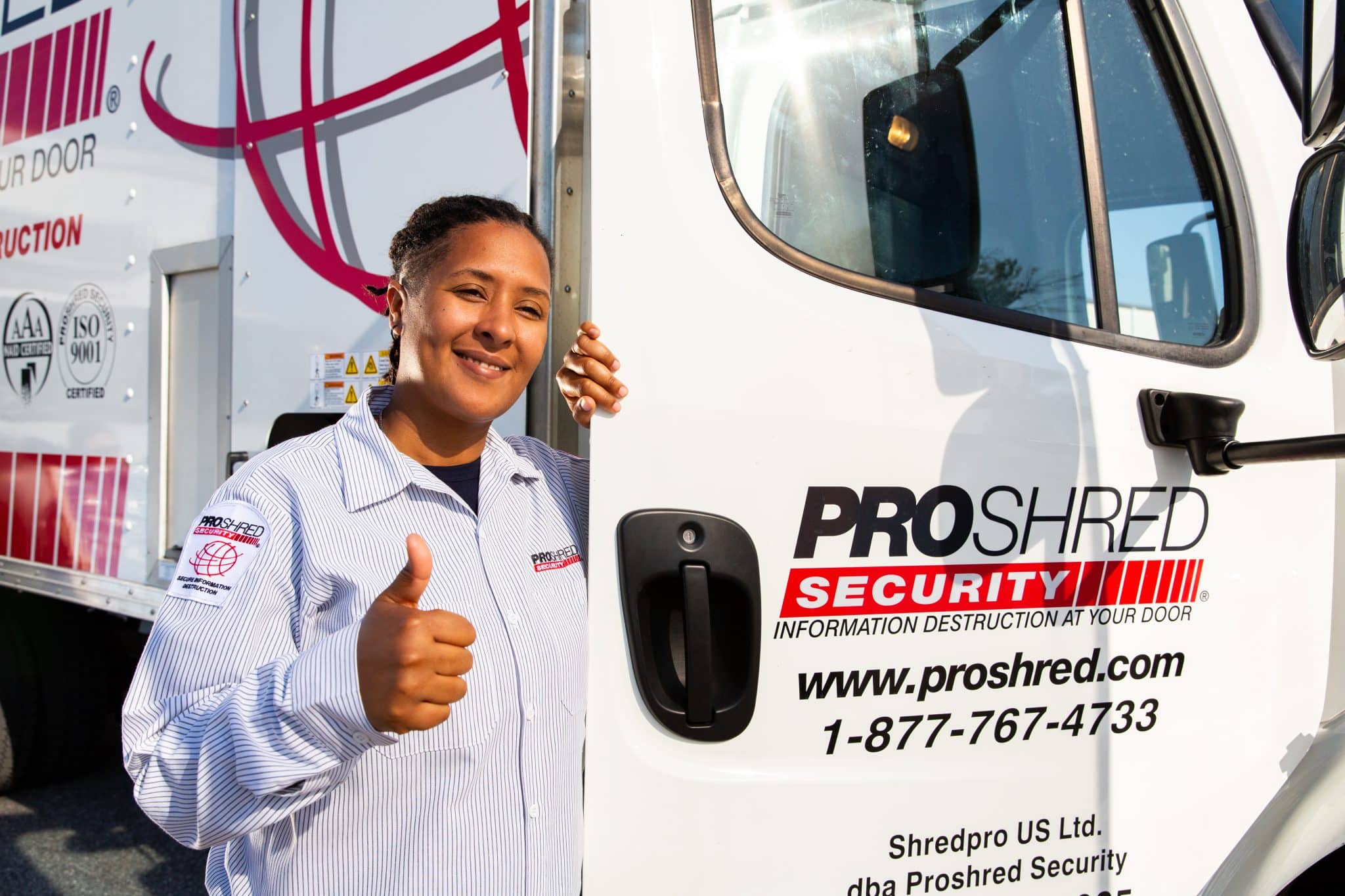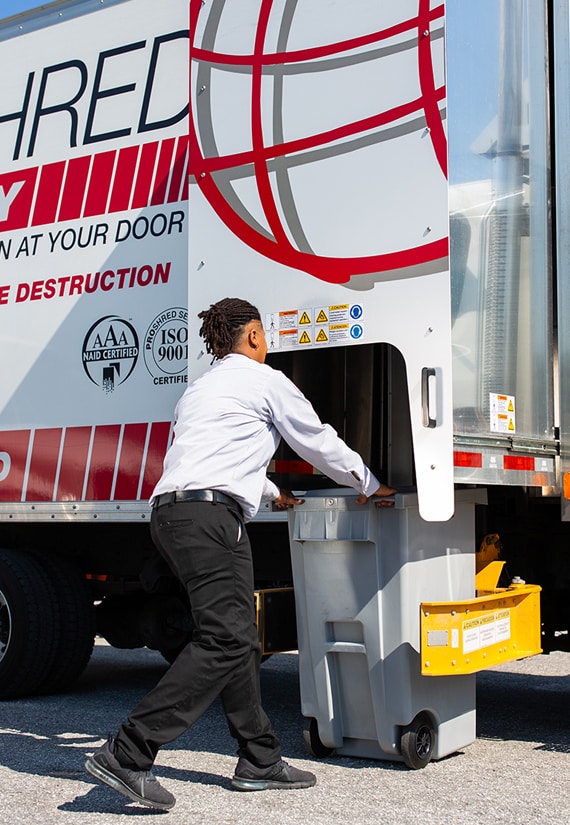 PROSHRED® is offering residential service to provide a safe, secure way of disposing of sensitive information. We are pleased to offer this residential service to help with the proper disposal of sensitive documents or information storage systems, such as disks, hard drives, microfiche, & X-rays. Our On-site shredding trucks are equipped with cameras that allow you to witness you paper items being destroyed. For electronic media destruction, we transport those items to our secure, video monitored, warehouse for destruction. Ask our salesperson for further details on this NAID  AAA and ISO 9001 Certified by NSF-ISR process.
On-site shredding is readily available for all customers. We have a minimum charge required for this service. To make our visit a cost-effective as possible, we recommend residential customers store up an adequate volume of disposable material. Alternatively, you can deliver your sensitive documents to one of our local Charlotte PROSHRED® offices, where we can destroy and recycle your materials for you!
Additionally, our local PROSHRED® offices in the Charlotte, NC area host regularly scheduled shredding events which offer secure document destruction for residents. Using one of our state-of-the-art on-site mobile shredding trucks, we host events in central areas to which customers can personally deliver their materials. Any proceeds from our shredding events are donated to local charity and community groups, thus offering consumers a secure and community-friendly system for disposing of sensitive information.
PROSHRED® Charlotte is ready to handle your secure information destruction needs. Our support team is ready to answer your questions and get you on the schedule for your service. Please take advantage of the action of service that will serve you best. We are pleased to offer Saturday shredding service. With this option, this will enable you to handle your business affairs during the week, and offer an opportunity to schedule a convenient time and date for us to meet you at your location to handle your secure information destruction process. Our On-site shredding truck will arrive at your home to destroy, (or remove), your contents for destruction. A Certificate of Destruction will be provided at the execution of service.
Our staff is ready to answer questions and get your appointment scheduled! Our award winning team in Charlotte is ready to handle your request! We await your call!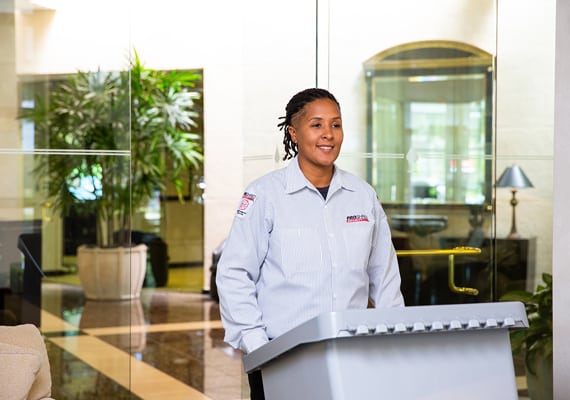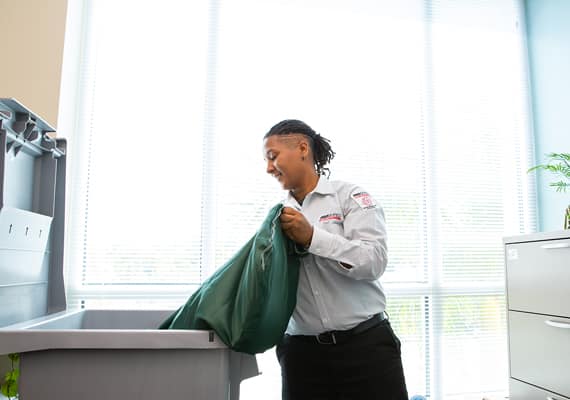 How does it work?
Our Service professional fills up a container with your documents and then the container is lifted into our state of the art truck and the paper is shredded into oblivion. The paper is then recycled and turned into some of your favorite products!
How Much Does it Cost?
We charge per container full of documents. Please call for +1-704-533-9555 a more comprehensive, personalized quote.
The best way to dispose of documents is to use a professional shredding service. Our residential shredding service uses state-of-the-art mobile shred trucks to ensure your documents are completely destroyed and then recycled.
Using a shredded at home can be expensive, time-consuming, and messy. Not to mention the fact that it doesn't completely destroy the paper, leaving you vulnerable to identity theft. Our residential shredding service is a convenient, professional, and cost-effective alternative to home shredders.