One-Time Paper Shredding Service in Charlotte
Need to have a one-time cleanout of your old papers and documents? PROSHRED® Charlotte offers individual shredding appointments for residential and business customers. Our one-time shredding service is a great option for those who want to securely dispose of and recycle their unwanted documents or hard drives that may contain sensitive information. Contact us today to request a free quote.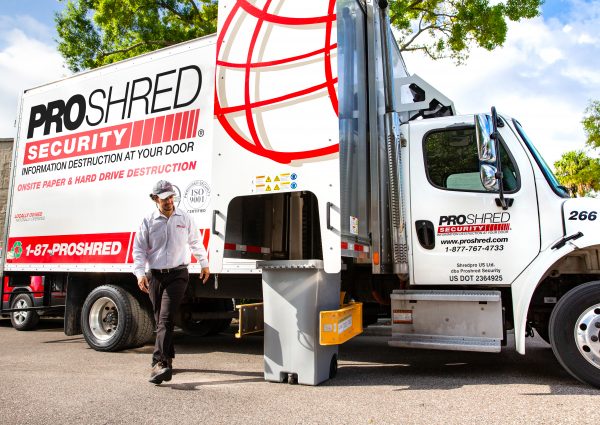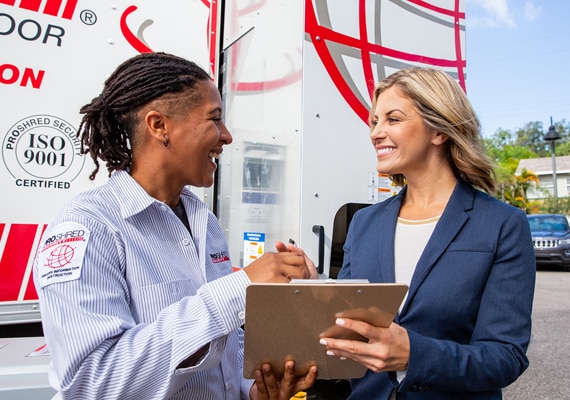 An Affordable Shredding Solution with No Contracts or Hidden Fees
Not every person or business has a need for on-going shredding. With affordable, one-time shredding services, PROSHRED® Charlotte lets you securely dispose of your personal business documents on an as-needed basis. Scheduling is flexible as we always have trucks on stand-by for one-time services. The shredding takes place on-site at your location, and our contactless approach ensures your documents remain untouched and secure from pick-up until final processing. You have no contracts to sign, and all our pricing is transparent with no fuel surcharges or hidden fees.
Drop-Off vs. Mobile On-Site Shredding
You have two options for your one-time shredding service: off-site and on-site. You may bring your documents to your nearest PROSHRED® Charlotte location for our drop-off shredding service. Alternatively, you can have us come to your location with a mobile shredding truck for on-site processing. Some of our mobile shredders are powerful enough to destroy up to 2 tons of paper an hour, ensuring fast service. We also use a cross-shredding technique that destroys paper more securely than traditional home shredders. Our trucks can come to both residential homes and business parking lots, and our service area covers popular areas like Gastonia, Fort Mill, and Huntersville, among other areas.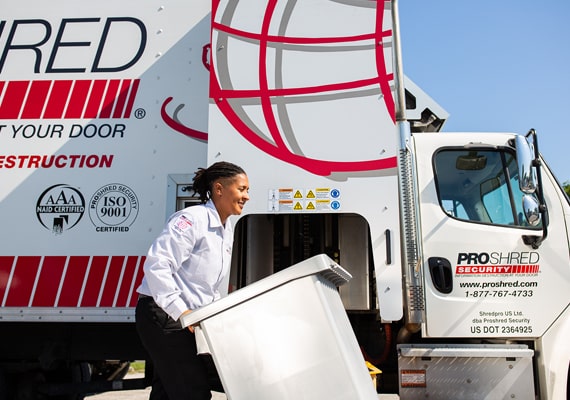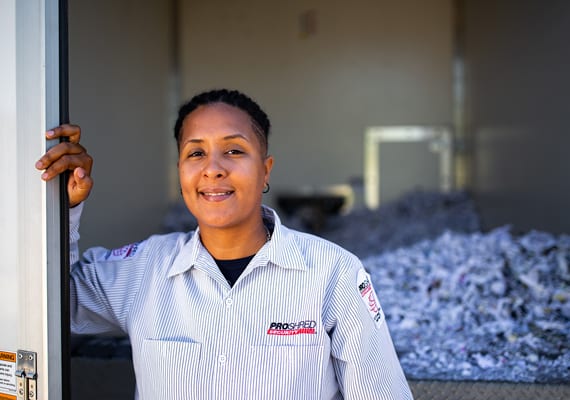 We Recycle 100% of Shredded Documents
One-time shredding not only gives you peace of mind knowing that your information will be safely destroyed, but you can also feel good knowing we recycle all waste from papers, documents, and hard drives. At PROSHRED® Charlotte we take sustainability seriously. We work with certified recycling partners who ensure your materials are processed efficiently and securely. We also provide you with a document of destruction that outlines the date, time, and nature of the job done for your records or compliance requirements.
Schedule Your One-Time Shredding Service Today
PROSHRED® Charlotte offers fast and easy appointments for residential and commercial one-time shredding appointments. Contact us today to get your free quote or learn more.
Our one-time cleanout shredding service varies in cost depending on how many documents you need to be destroyed. Give us an idea of what your inventory looks like and we'll give you a quote.
In order to get your documents, hard-drives, and other products shredded safely and securely in minutes, a professional shredding service is recommended. Home office shredders don't have the same level of security as professional shredding services.