Scheduled Shredding Services
When you sign up for scheduled shredding with PROSHRED® Charlotte, you receive ongoing pickups and the secure destruction of your unwanted papers, files, and any other sensitive documents on-site. We use industrial mobile shredders and customize the shredding plan to meet your schedule and document destruction needs. Whether you have a small business that deals with customer receipts or a large corporation with lots of confidential papers, we can dispose of that waste responsibly to reduce the chances of identity theft or other problems should those papers fall into the wrong hands. So if you're ready to protect your information and clean up your workspace, contact us for a free quote for scheduled shredding services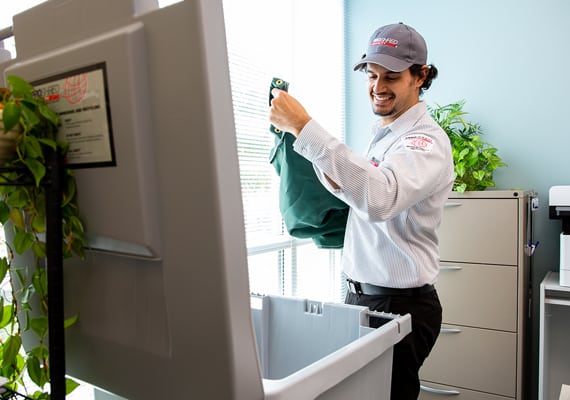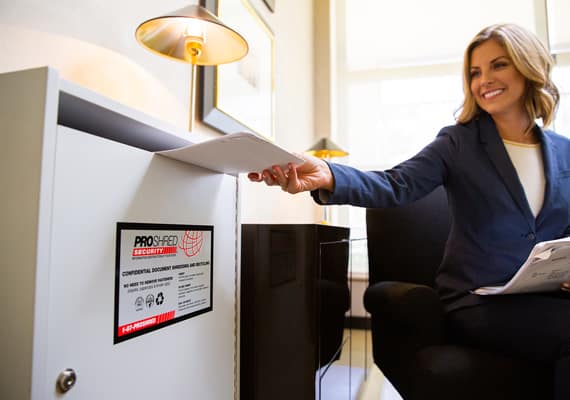 Our Document Audits Determine Your Ongoing Shredding Needs
At PROSHRED® Charlotte, we take the guesswork out of scheduled shredding. Before we commence with routine pickups and document destruction, we perform a complete document audit of your business. Our team determines which types of papers need to be shredded as well as how many shredding bins and consoles you'll need to accomplish that goal. There are two advantages of having us perform an audit: 1) you may not know the risks of security breaches that can happen from throwing papers in the trash instead of shredding them, but we do, and 2) we choose the right sizes of consoles or bins to fit your office, so you can eliminate paper waste while preserving your office décor.
We Customize Our Shredding Schedules for Your Business
The cost of regularly scheduled shredding is based on several factors, including how many shredding bins or consoles you have and how often they need to be purged. Based on the security audit of your documents, we'll outline several options for ongoing shredding services that fit your budget and needs. Maybe you only need the most sensitive documents disposed of every month, or maybe you have a problem with waste and need weekly shredding of all your papers, files, and documents. We can accommodate all sizes of businesses, healthcare facilities, law firms, and other institutions with various shredding needs. We also use precise software to track our services and ensure you receive consistent pickups at the same time appointment.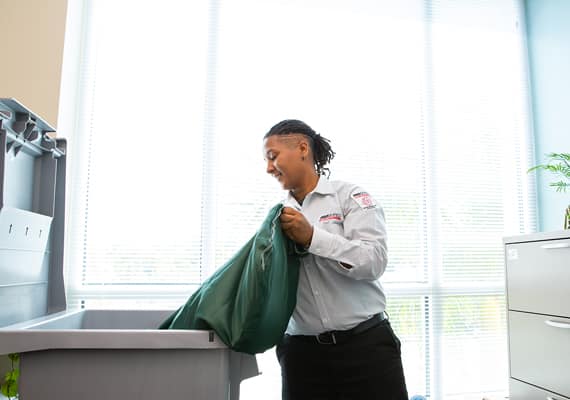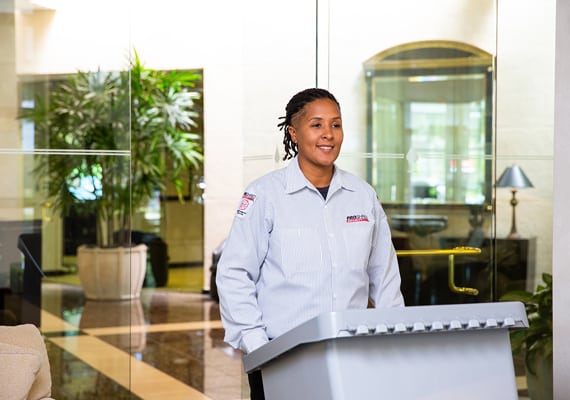 Our Scheduled Shredding Meets Regulatory Compliance
Since PROSHRED® Charlotte is locally managed, your ongoing shredding services will always be handled by professionals you can know and trust from your own community. At the same time, our scheduled shredding meets nationally recognized standards for security and quality, including ISO 9001 Certified by NSF-ISR and NAID AAA. As a result, you can expect us to be diligent with how we protect your information and dispose of your documents on a regular basis.
At PROSHRED®, all our employees go through rigorous training to receive their Customer Service Professional certification. In addition to that, we meet nationally recognized standards like ISO 9001 and NAID certification.
Paper that has been shredded at home can be still be reconstructed, so only when using a trusted paper shredding service can you be sure that your information is safe. If you're worried about what to do with shredded paper contact PROSHRED® today.