Preventing Identity Theft
Charlotte residents and businesses can take steps to reduce their risk of data breaches and/or preventing identity theft instances. Following an information audit that identifies potential sensitive information sources and their vulnerabilities, you can take measures to reduce your chances of having sensitive information stolen by unwanted parties.
Advice for Reducing the Risk of Identity Theft or Data Breaches
Per the North Carolina Department of Justice website:
Avoid storing sensitive information when you can
Limit the amount of personal information you collect from customers
Never ask for social security numbers on first interaction from applicants. Only request such information after they have been hired
Never include personal information on company websites or use it in passwords
Assign unique account numbers rather than using driver's licenses or SSNs
Shred all documents that are no longer of use
Destroy hard drives with sensitive information on them before discarding the computer or giving it to another party
Avoid using personal information on bills or invoices when faxing, mailing or emailing clients
Limit use of checks in situations where credit cards can suffice. These cards have protection limits in the event of identity theft.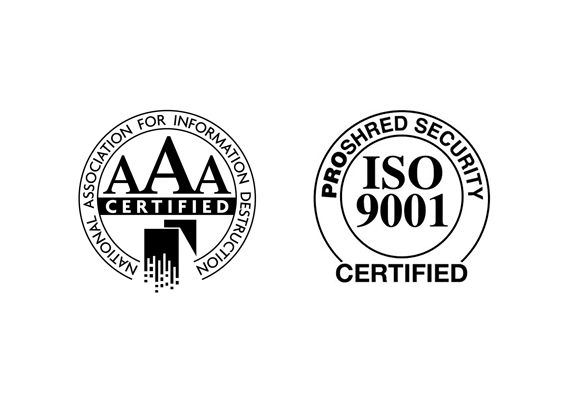 Limit and monitor access to sensitive files
Isolate sensitive information to as few locations as possible to make managing its access easier
Password protect and use encryption software for files containing sensitive information
Consider using unique passwords or login IDs for each employee to monitor individual access
For physical files, keep them locked in a safe or filing cabinet with a secure padlock. Change the entry key or physical key periodically in case information is shared or copies are made
Use monitoring programs to oversee network and computer activity
Never send sensitive information via email, which can be easily hacked and stores on publicly-accessible servers
Encourage all employees to limit access to social media profiles to only friends and family
Be wary of who has access
Perform background checks on all prospective employees
Change passwords and keys immediately after an employee with access leaves the company, even if they were likable
Use network monitoring software in addition to firewalls, antivirus programs, and encryption. Update these programs frequently
Research the measures your third-party system or software vendors take to protect data and limit its transfer across networks
Use a separate router if you offer free public Wi-Fi. Do not have any business systems connecting to this router
Follow through on any suspicious activity from unknown persons or employees
Limit employee use of personal devices (BYOD) for the transfer of private business information unless your IT group can protect that information with the same level of security as your own systems
Realize that none of these measures is a guarantee that a data breach and subsequent identity theft will never occur, but rather a method to reduce their common sources.