Northern New Jersey Business Shredding Services
Businesses of all sizes are now required to follow privacy laws to protect unauthorized use of private and confidential information.
PROSHRED® Northern New Jersey's on-site mobile shredding and recycling service for businesses provides the most secure and cost-efficient way to destroy these confidential documents.  We can shred your documents while ensuring your company is in compliance with the legislation that requires extra measures be taken.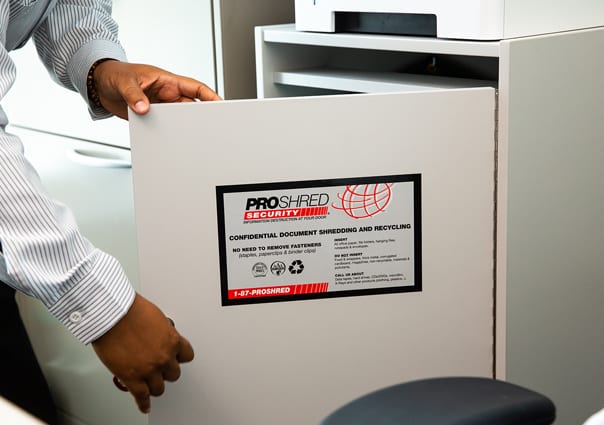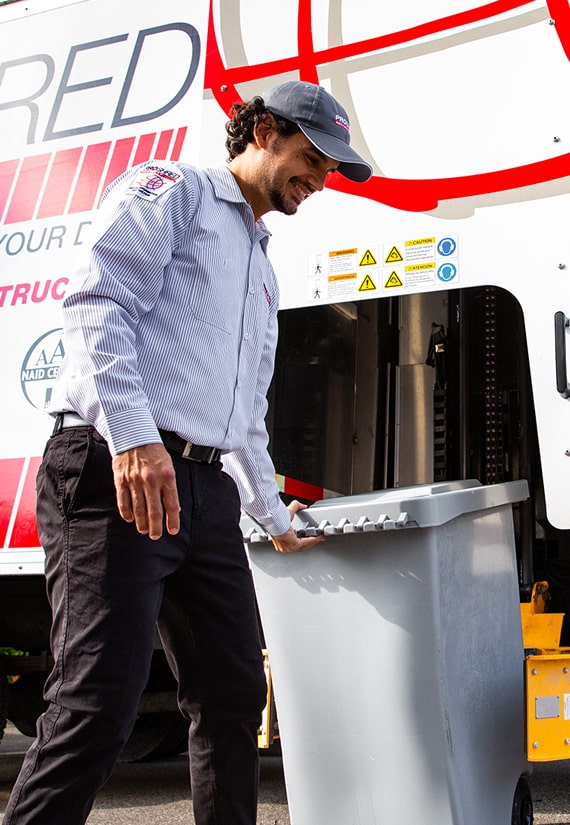 Secure
PROSHRED® Northern New Jersey is a security company above all.  Our only business is document and sensitive material destruction.
With over 30 years of experience in this field and ISO certification, we feel that PROSHRED® Northern New Jersey can give you the highest quality of service in the United States.  We offer the most secure and reliable shredding services for all of your sensitive material destruction needs.
Our document shredding systems ensure the "chain-of-custody" remains unbroken throughout the process.  We shred your paper right on site which leaves little room for security risks like there are with off-site shredding.  PROSHRED® Northern New Jersey also provides our customers with a certificate of destruction as proof that your materials were properly destroyed.  Our Customer Service Professional stays on-site until all of your materials have been permanently eliminated.
Our friendly, professional staff are expertly trained, bonded, wear a uniform and also carry a picture identification at all times which provides you with the most secure and professional environment possible for document destruction.
Convenient
PROSHRED® Northern New Jersey provides security receptacles for your business making it easy for employees to discard the confidential information they handle on a day-to-day basis.  They don't even have to remove staples or paperclips, simply insert an item to be discarded into the container and PROSHRED® ensures it is properly destroyed and recycled. With PROSHRED®, it is fast and easy for your employees.
Whatever your needs are, PROSHRED® can service your consoles on a weekly, bi-weekly or monthly basis, sometimes we can service them on-call. If your shredding needs change, we are happy to adjust our schedule to your business's changing needs.
If your business has a need to purge a warehouse or large file room, PROSHRED®'s One-Time Purge Service might be right for you.  This service can be handled with your regular schedule shredding service or as a separate event.  Whatever works best for you and your business.
With state-of-the-art mobile shredding trucks and various sizes and types of secure containers, PROSHRED® can provide guaranteed security when it comes to documenting and other sensitive material destruction.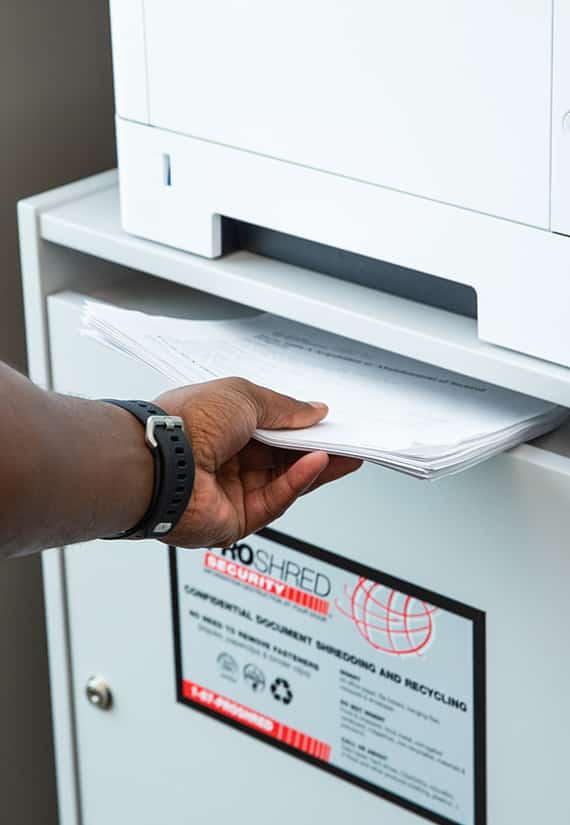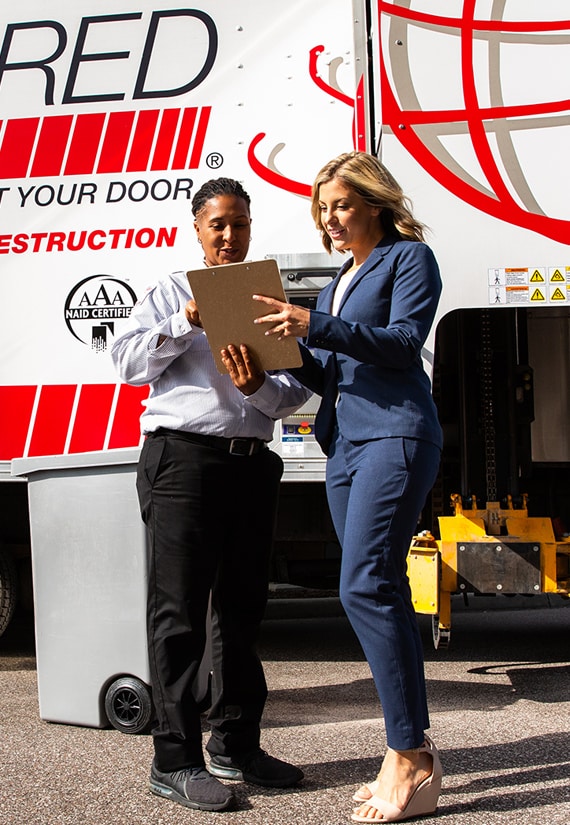 Cost-Effective
On-site shredding on average can cost up to 25% less than an in-house shredding system.  Your employees can focus on your business activities which hopefully will improve the overall productivity of your employees.
PROSHRED® Services are priced based on the frequency of service not weight or length of visits.  This method of pricing allows a more accurate budget for your business with no surprise costs added later.
We provide a free initial consultation to discuss potential service options for your shredding needs and we do not use contracts.  If your company or corporate office requires a contract, we can definitely provide you with that, however, it is not required by PROSHRED® Northern New Jersey.  We believe that if at any time we are not servicing your needs, you should not be bound to us by a contract.
Environmentally Aware
At PROSHRED® we feel that we have an obligation to help preserve our environment.  We contribute by recycling 100% of our shredded paper at a Northern New Jersey coverage area recycling facility.  On each invoice you receive, you will be provided with the cumulative number of mature trees saved by us recycling your shredded materials during the year.
PROSHRED® Northern New Jersey's business shredding services provide a high level of professionalism, security, and efficiency for your business document and sensitive material destruction services.