Northern New Jersey Scheduled Mobile Document Shredding Services
With PROSHRED® Northern New Jersey's scheduled shredding services we work with you to develop a plan that works best for your business and your employees. Your confidential documents are shredded on-site on a continual basis without binding you or your company to a long-term contract. We deliver quality on-site shredding services to meet the scheduling needs of your company and provide the required level of security for each individual job.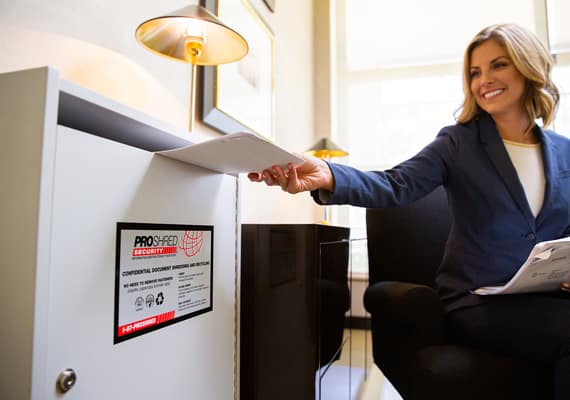 PROSHRED Northern New Jersey Security Audit Improves Efficiency
To begin on-going shredding services, PROSHRED® Northern New Jersey makes an on-site visit your location to perform a security audit. Our security audit will help us determine how many and what type of executive consoles will best suit your office. We determine this by evaluating the physical space of the office, the number of employees working in the area as well as estimating the amount of confidential documents you will be shredding and the frequency.
Developing A Destruction Plan
PROSHRED® develops a document destruction plan for your Northern New Jersey business on a daily, weekly or monthly basis. Your scheduled shredding program is based on the needs of your company and is also tailored to the number of employees you have working and shredding documents. Once PROSHRED® Northern New Jersey has established a plan, our professional staff and internal software systems ensure your timely and consistent on-site shredding service.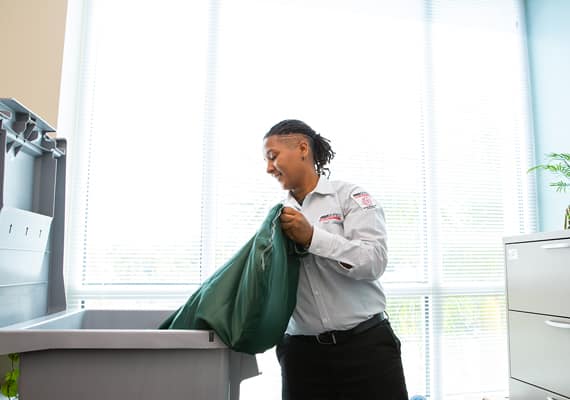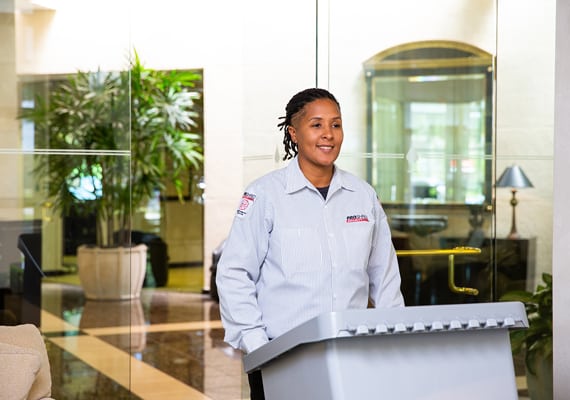 Local Management And Compliance
PROSHRED® Northern New Jersey is locally managed and nationally operated as a corporate brand. As a company, we take an extra step to ensure PROSHRED® is compliant with ISO 9001 and NAID AAA standards as well as making sure our mobile document shredding services is as stress-free as possible for all of our clients.