Document Scanning Services
At PROSHRED® Northern New Jersey, we understand that your documents are an important part of your business operations. As a leader in document management, we are offering scanning services to help you digitize, retrieve, and protect your physical documents.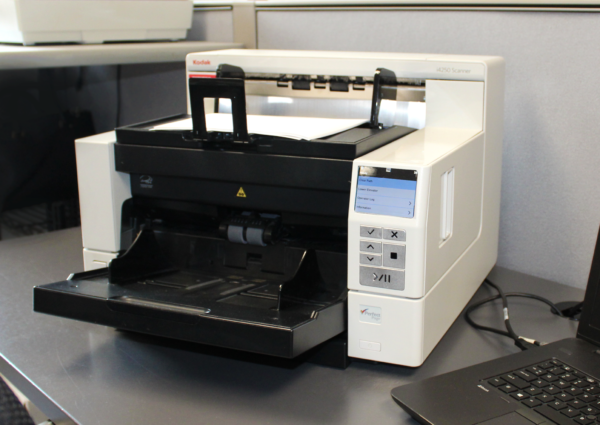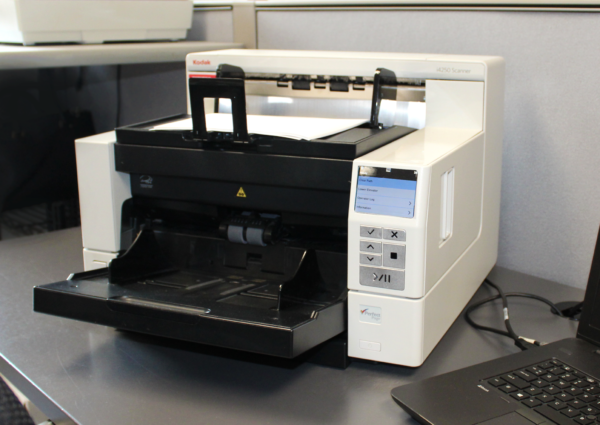 The Benefits of Document Management
Free Storage Space 
Our team will scan your documents and convert them into digital files that can be easily stored on your computer or in the cloud. This way, you can say goodbye to those bulky filing cabinets and free up valuable space in your office. And because you'll be able to access the documents right from your desk, you'll be able to work more efficiently.  
Easily Find Documents 
Our indexing system makes it possible to find the desired document in a matter of seconds, rather than hunting through dozens or even hundreds of files. As a result, it is an essential tool for anyone who needs to frequently access information stored in computer files. 
Share Digital Documents 
Many businesses are still reliant on physical documents, which can be difficult to manage and distribute. Our scanning services can help to solve this problem by digitizing your documents. This allows you to share them with anyone, from anywhere. 
Increase Compliance 
PROSCAN® provides a secure solution for document storage and management. By storing documents electronically, they are better protected from physical damage and loss. Our services also help users to stay compliant with state and federal laws by providing a secure way to store and share documents.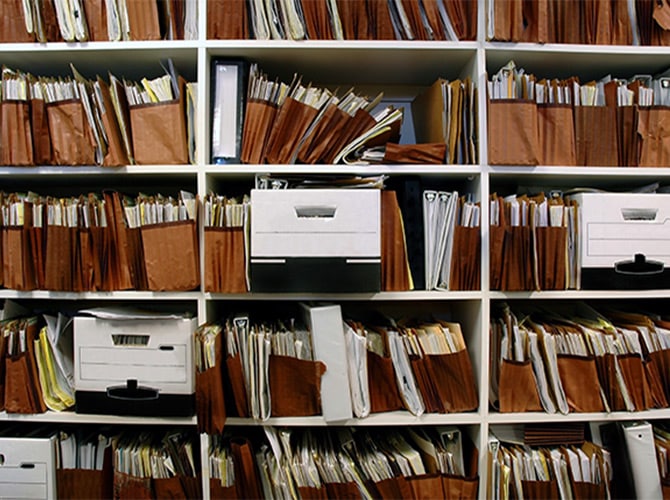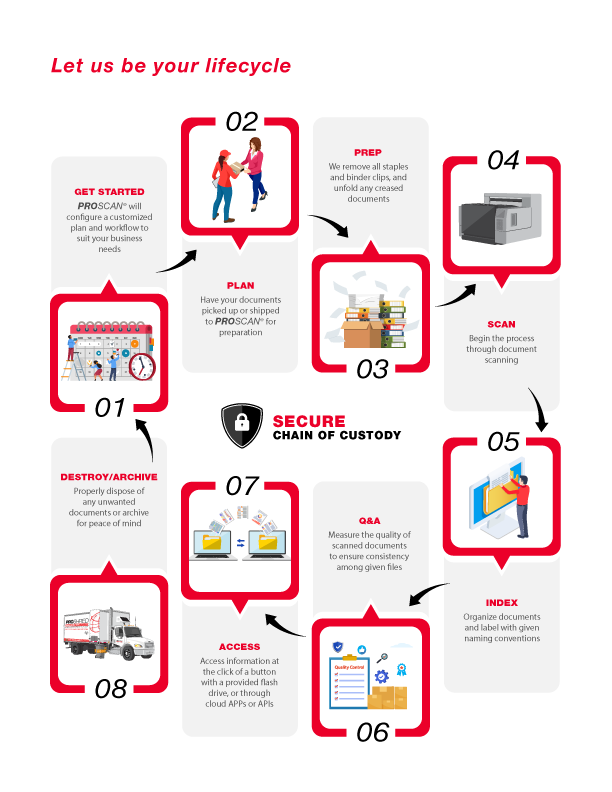 Why do You Need Document Management Services?
Whether it's client records, financial statements, or employee files, having quick and easy access to your documents is essential to keeping your business running smoothly. That's why we offer scanning services that can digitize your documents and make them easy to retrieve and protect. Our scanning services can help you save money on document storage and information retrieval costs while making it easier for you to find the information you need. PROSCAN® will optimize your business and increase productivity.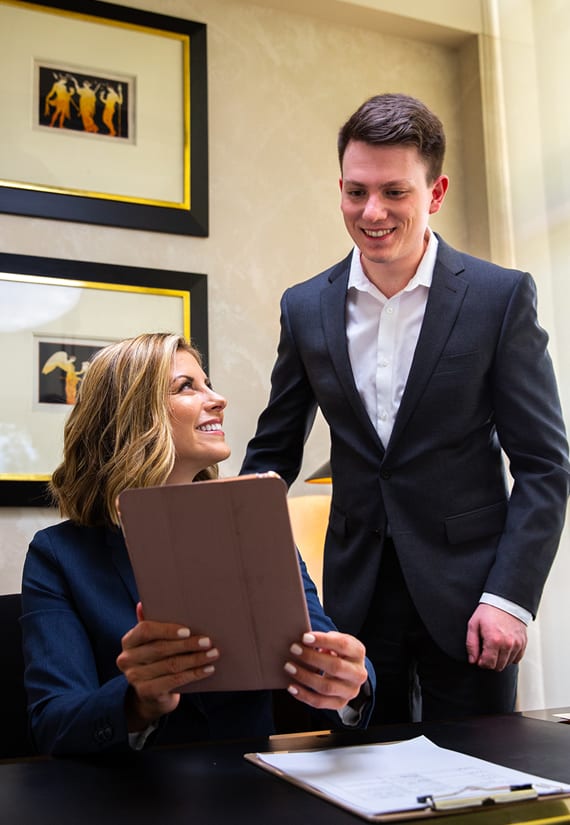 Why Choose PROSCAN®?
At PROSHRED® Northern New Jersey, we understand that every business is different and has different needs when it comes to document scanning and imaging. We offer a full range of services to help businesses eliminate expensive storage and retrieval costs, increase office productivity and efficiency, and improve customer service.  
Our primary mission is to provide our clients with the best possible service and support, helping them achieve their goals. To make things easier, we offer: 
Free, no-obligation consultations

 

Competitive pricing based on your needs

 

A knowledgeable team

 

Quick, professional, and secure solutions

 
Advanced Technology 
We understand that office efficiency relies on having quick and easy access to documents. Our team is constantly up to date with the latest technology to ensure you receive the most current solutions.  
Personalized Document Management 
No two businesses are the same so it makes sense if one needs different scanning services. We can create a personalized plan for your document management and scanning that will work great for your business. 
Quality Control 
We have strict quality control standards in place to ensure that the job is done correctly. As a matter of information security, all scanning is done right on site. 
Up to Date Software 
As part of our document management services, we provide optical character recognition (OCR) scanning, Smart Search software, and enterprise resource planning (ERP) integration. Our equipment and software go through rigorous security standards.