One-Time Document Cleanout & Shredding Service
PROSHRED® Northern New Jersey offers a one-time shredding service that's perfect for individual document purges. Whether you're an individual with a few boxes of personal papers to dispose of or a large company that needs to eliminate its sensitive business documents securely, we have one-time document purge services available for all sizes of jobs and budgets. You can drop off your papers at our location, or schedule a convenient pickup with on-site shredding from our mobile shred trucks. We serve a wide coverage area including Edison, Hackensack, and Newark. You can receive a free quote by contacting us today.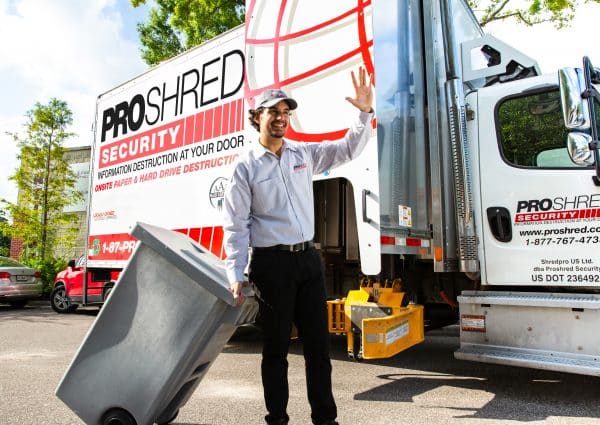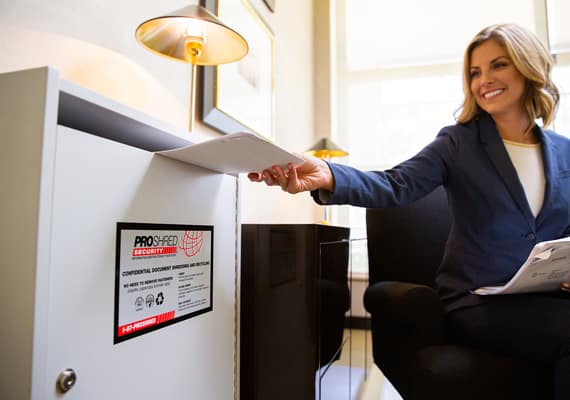 No Hidden Fees to Worry About
Not all shredding companies in New Jersey have the same pricing or service models for their one-time shredding services. With PROSHRED® Northern New Jersey, you never have to worry about extra or hidden fees. For both business and residential locations, the price you see for a one-time document purge is what you'll pay, making it easy to budget for shredding services. Our prices are based on several factors, such as the amount of documents you need processed.
Materials We Shred and Industries We Serve
There are many reasons to schedule one-time paper shredding, including to clear out old documents for space, protect one's information from breaches or identity theft, or comply with state or federal privacy laws. PROSHRED® Northern New Jersey employees are familiar with the compliance requirements of major privacy legislation like HIPAA, FACTA, and CCPA, as well as safe handling of different types of sensitive documents. Our one-time purges can take care of corporate records, such as insurance papers, business contracts, or employee personnel records, as well as sensitive financial information for individuals and businesses, such as tax papers or bank statements. We serve residential customers, healthcare facilities, financial institutions, and any form of business, from law firms to retail stores, offices to restaurants.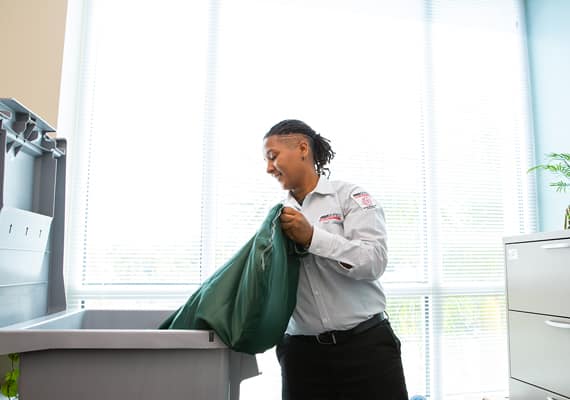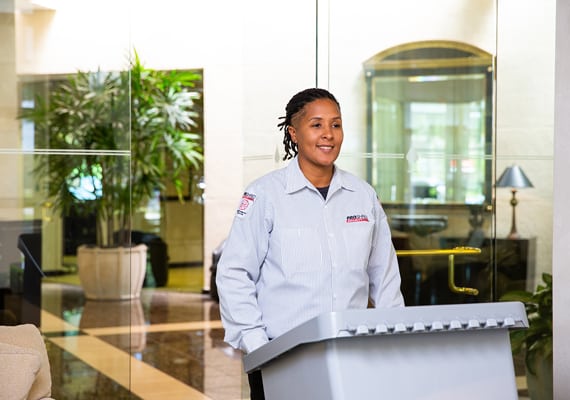 We Recycle 100% of Shredded Papers
PROSHRED® Northern New Jersey uses state-of-the-art mobile shredding trucks that can destroy up to 2 tons of paper per hour, as well as shred other types of materials like hard drives and products. Upon completion of your one-time cleanout, you'll receive a certificate of destruction, while your shredded materials will be taken to a local recycling facility. With professional one-time document shredding, you have the benefit of security (we use "no-touch" pickups and a secure chain of custody) but your papers are also recycled in full after processing to reduce the impact on the environment.
Schedule A One-Time Document Purge Today
Get the benefit of professional document shredding without any complications by using our one-time document destruction service. To request a quote or schedule an appointment, please contact us today!
A one-time shredding service is an excellent way for you to get rid of large amounts of material in a very short time. If you have stacks of documents saved up this service allows you to quickly and securely get rid of all of it in minutes.
With our one-time shredding service, our trained and certified professional shredding experts will come to your location using a mobile shredding truck and dispose of all your documents on site. This is done quickly in a secure facility, saving you time and money, while keeping your personal information safe.