February 22, 2017
Selecting a Trustworthy Shredding Company
Jersey City's – A Trustworthy Shredding Company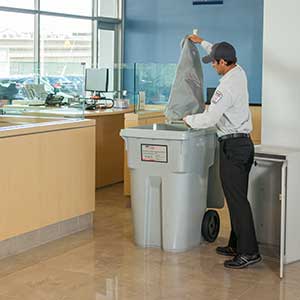 Confidential information is a big part of any company. Businesses store sensitive information that relates to their employees, customers and clients alike. It's extremely important to keep sensitive business information secure and safe at all times. Investing in services of a trustworthy shredding company is a proactive step toward preventing data breaches.
There are quite a few companies out there that offer onsite shredding services to businesses. If you're interested in secure shredding work that can give you full peace of mind, however, there's no option that's as reliable and efficient as PROSHRED® Jersey City. We're a full-service shredding company that's located in Jersey City, New Jersey. We work with clients all throughout the New Jersey area.
You can count on PROSHRED® Jersey City for the finest and most efficient onsite paper shredding, hard drive shredding and product destruction services available. If you want to keep your private documents safe, you can confidently leave them in the hands of our extensively trained, experienced and efficient professionals. If you need to do away with sensitive documents for good, we can visit you directly and take care of all your needs. If you're looking for ongoing assistance, you can place your desired documents in a secure container. We'll take care of everything right on schedule. Our drop-off services can come in handy for residential and business clients alike. If you want to get rid of any and all sensitive information that may be stored in your computer, PROSHRED® is your team.