January 4, 2017
How Can Your Business Lose its Data?
If you aren't properly prepared, data loss can occur in the blink of an eye, and it can leave your business at considerable risk. Fortunately, with simple preventative measures, you can protect your data effectively.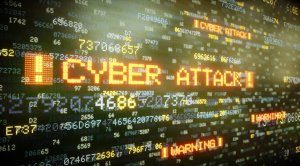 What are some common ways your business could lose its data anyways? What can your Miami business can do to prevent them from taking place?
Natural Disaster
Unfortunately, unforeseen disasters can take place, and often Mother Nature provides little to no warning. Fires, floods, earthquakes, power outages, as well as human error, pose a risk to your critical business data. Consider storing documents and electronic data you require but don't necessarily need on a regular basis, off-site. An off-site records management provider will protect your data from the effects of catastrophic events, which could otherwise compromise your business location, damaging your data. Professional records centers are specifically built to secure paper and electronic data from the risk of fires, floods, and natural disasters. If you're ready to select an offsite records facility, choose wisely. Look for a qualified business that has the proper security measures in place such as:
Strict access control
Digital surveillance
Fire detection and suppression technology
File Mishandling
Information that is managed incorrectly, regularly leads to data loss, especially when file access and retrieval is carried out by any employee. Without proper security measures in place, confidential business information can quickly go missing, and in some cases be stolen. A records storage service will rid of this problem for those files you intend to keep. Information that is no longer being used should always be collected for secure destruction purposes.
Online Theft
Keep in mind that if your business network lacks security, a criminal across the country could technically steal your data in a matter of seconds. Malware, ransomware, botnets and distributed denial of service (DDoS) attacks are continuously on the rise, which means both small and large companies could be at risk. Keep your network protected from these threats through the use of a firewall, and of course through consistently updating all security software and operating systems. Ask any employees who work remotely to use a virtual private network (VPN) for additional protection. Refrain from getting lazy with your passwords. Maintain a hacker-proof system by using different passwords for each of your specific applications. You should be using a distinct password for each, combining numbers, special characters, and upper and lower case letters for each login.
Failing to Shred
Do you think that the documents you've tossed in the garbage will be gone permanently? Think again. Regardless of whether you're throwing away a document with marketing information on it, or a hard drive that contains files surrounding your financial records, nothing is secure in the trash. Thieves will rummage through dumpsters, looking for quick opportunities to steal confidential and sensitive information.
Turning to a NAID AAA Certified shredding company ensures your documents and electronic media stays out of the trash, where otherwise information can be easily stolen. From the moment our team collects your unwanted and expired documents to their final destruction, the process is carried out by industry professionals that follow a strict chain of custody.
PROSHRED® Miami provides records and information management service for businesses throughout Adventura, Coconut Creek, Coral Gables, Deerfield, Delray Beach, and more.  For additional information, please get in touch with us at 1-954-507-0211.