Product Destruction
PROSHRED® Miami has earned a reputation for being one of the most secure and safe document destruction firms in the industry. But did you know that we provide more than just paper shredding? We also provide secure and discreet disposal for non-paper objects that cannot be shredded.
We can safely eliminate items with copyrighted designs, branded packaging, obsolete or unnecessary labels, and other items that contain personal or sensitive data using our strict destruction approach. With PROSHRED®, you can get the most secure and efficient product disintegration services available.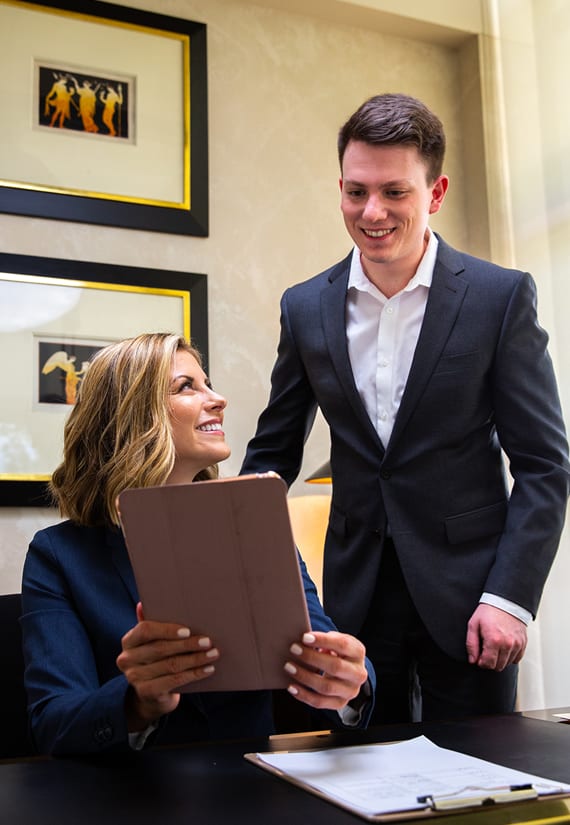 Benefits of Product Destruction
If your business has outdated, revoked, or expired goods that contain critical information, they must be properly destroyed. You don't want those things to get into the hands of third parties and expose your data or damage your brand's reputation. Product destruction also helps you get rid of old packaging and products that are no longer needed or used. This can help reduce your carbon footprint and make room for new inventory. 
Examples of items that should be destroyed include: 
Promotional goods and apparel advertising your old brand or logo

 

Old food or product labels with out-of-date or incorrect information

 

Old uniforms that may be used to impersonate an employee

 

Other outdated products that cannot be easily disposed of in a trash can or recycling bin

 
Product Destruction for Miami Businesses
Businesses of all sizes and industries can benefit from our shredding services, including product destruction. Below are some of the most common industries we serve in the Miami area and items we recommend destroying. 
Medical Facilities—All medical organizations must follow federal and state laws about the disposal of confidential patient information. If you have any outdated or unneeded products, labels, files, or other materials with personal health information (PHI), they need to be destroyed immediately and properly. 
Manufacturing—In the manufacturing industry, it's essential to have a product destruction plan in place for when items become outdated or are no longer needed. This helps you protect your company's intellectual property (IP) and reduce the chances of products falling into the wrong hands. 
Law Enforcement Agencies—Law enforcement agencies often have a need for product destruction services to get rid of old uniforms and equipment that may be used to impersonate an officer. This helps protect the public and maintain the agency's reputation. 
Retail Stores—Old or outdated products, packaging, signs, and displays can damage your brand's image. It's important to get rid of these items in a way that protects your data and prevents them from being reused or sold. 
Nonprofit Organizations—Nonprofits often need product destruction services to get rid of old promotional materials, outdated products, or files with sensitive information. This helps protect the organization's data and reputation.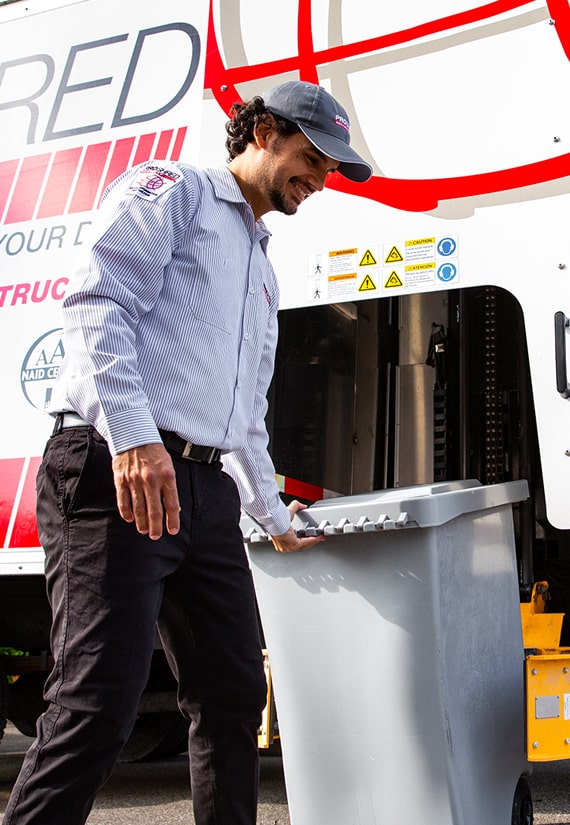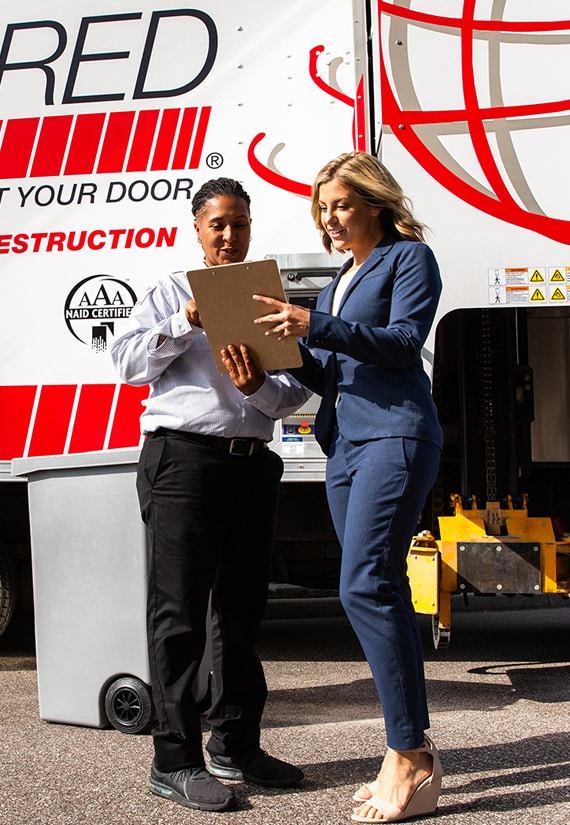 What Products Can Be Destroyed?
Although anything may be destroyed, some things, such as those that contain vital data, absolutely should be. That being said, certain items, like corrosive or explosive fluids, can't be eliminated by our product destruction technology. The following are some of the products we can destroy: 
Apparel and Uniforms—We can destroy any old or outdated uniforms that may be used to impersonate an employee. This helps protect your company's reputation and image. 
Food and Product Labels—If you have food or product labels with incorrect or outdated information, we can destroy them to prevent them from getting into the wrong hands. 
Prescription Bottles—We can destroy prescription bottles to protect the patient's information and prevent them from being reused. 
Product Samples—We can destroy product samples that are no longer needed or used. This helps you get rid of old inventory and makes room for new products. 
Medical Records—We can destroy medical records to protect the patient's information and maintain HIPAA compliance. 
Licenses, ID Cards, and Debit/Credit Cards—We can destroy any old or expired licenses, ID cards, and debit/credit cards. This helps prevent identity theft and protects your customer's information. 
License Plates—We can destroy license plates to prevent them from being reused. This helps protect your state's DMV system and prevents identity theft. 
Recalled Products and Equipment—We can destroy any products or equipment that have been recalled. This helps you protect your customers and maintain compliance with recall procedures. 
Schedule Miami Product Destruction Today
If you need to destroy products in Miami, we can help. We offer a range of product destruction services that are designed to meet your specific needs. We'll work with you to develop a plan that meets your budget and timeframe. Contact us today to schedule a free consultation.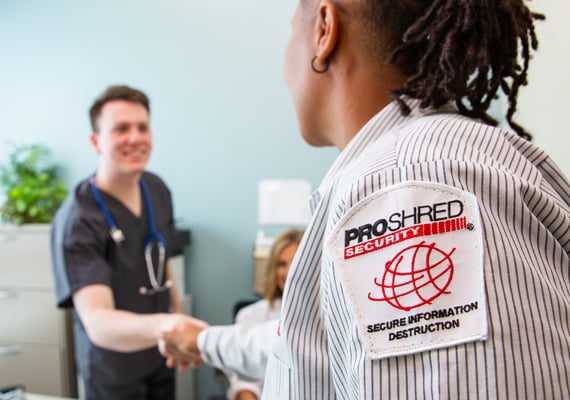 In addition to paper and hard drives, our shredding services can take care of your branded materials, proprietary information, and uniforms. We ensure that these important assets are securely destroyed so they won't end up in the wrong hands.
Yes, branded products that are no longer needed, like uniforms and promotional material, should be shredded to prevent them from ending up in the wrong hands. Protect your company's reputation by properly destroying branded products
Product destruction is crucial for protecting brand reputation, preventing counterfeiting, mitigating legal liabilities, ensuring regulatory compliance, practicing environmental responsibility, and maintaining control over product distribution. It safeguards a company's brand, intellectual property, and legal standing while demonstrating commitment to sustainability.
Certified product destruction involves the secure and legal disposal of items, materials, or merchandise, with a documented chain of custody and verification. This certification typically incorporates comprehensive records, like a Certificate of Destruction, confirming compliance with industry standards and legal requirements. With PROSHRED®, you receive a Certificate of Destruction specifying the destruction method and service date for your peace of mind.
When it comes to the disposal of discontinued or defective products, PROSHRED® is the most secure, efficient, and hassle-free company—your trusted partner in secure information destruction services. 
Given the various factors and unique requirements of each company, the cost of a shredding job can vary. The most effective approach is to get in touch with us for a personalized quote to address your specific needs.