Miami Hard Drive Destruction Service
Hard drive destruction is a safe way to permanently erase sensitive data from your old or unwanted electronics, such as hard drives, computers, cellphones, or memory storage devices. Wiping a hard drive still leaves behind traces of your data, such as confidential emails, business invoices, employee records, and other sensitive information that could lead to identity theft or a breach. PROSHRED® Miami offers a professional on-site hard drive destruction service with pricing options for residential customers as well as any type of business. Contact us to learn more about hard drive destruction, the surest way to erase your old data for good.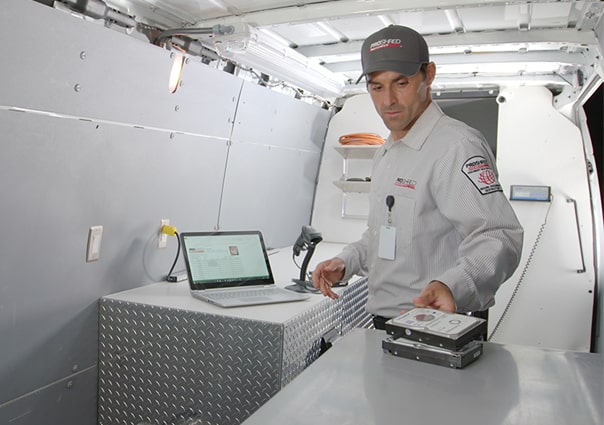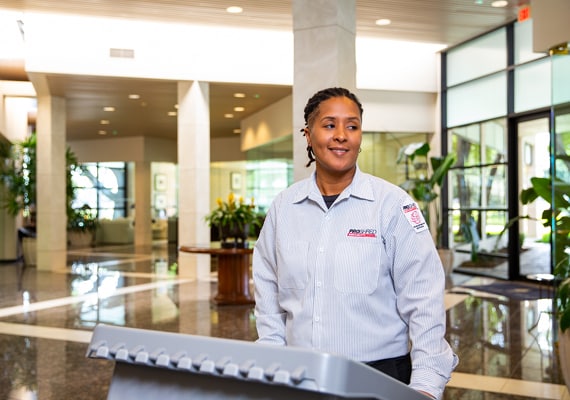 Get More Protection Than Erasing Data
Why is hard drive destruction necessary? Even when you delete the information on a hard drive, fragments of data are still left behind. Data traces may be inaccessible to the average person, but a thief could use the fragments of information on a wiped hard drive to commit fraud crimes like stealing your identity or breaching your company's records. That's why disposing of a hard drive in the trash isn't a safe way to get rid of it. Our hard drive destruction service is the most secure way to dispose of hard drives and electronics because it permanently erases your data by shredding the device that contains it.
On-Site Hard Drive Destruction Available in Miami and Nearby Areas
The PROSHRED® Miami team offers hard drive destruction services throughout the city of Miami as well as surrounding areas such as Coral Gables, Doral, and Delray Beach. We can advise on current federal and state privacy laws affecting the industries we serve, such as HIPAA (medical facilities) and FACTA (financial institutions), and we cater to businesses common in the Miami area, such as law firms and the hospitality sector, as well as residential customers. Our on-site hard drive destruction shredding service occurs at your location using our mobile shred trucks, allowing you to have your electronics destroyed securely and conveniently. We also offer drop-off shredding at our main location in Miami in case you want to bring your hard drives to us. When the process concludes, you'll receive a certificate of destruction detailing the service, which can be used for your personal records or as legal proof of compliance with sensitive data and privacy regulations.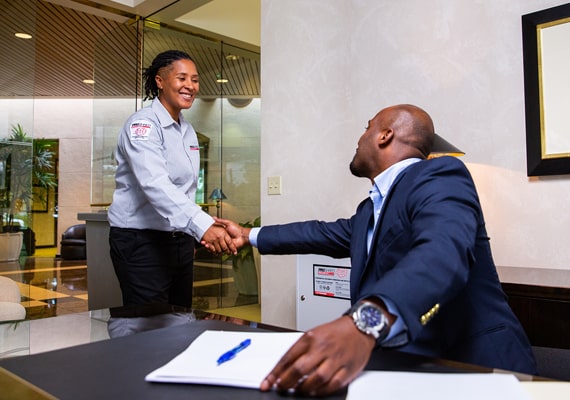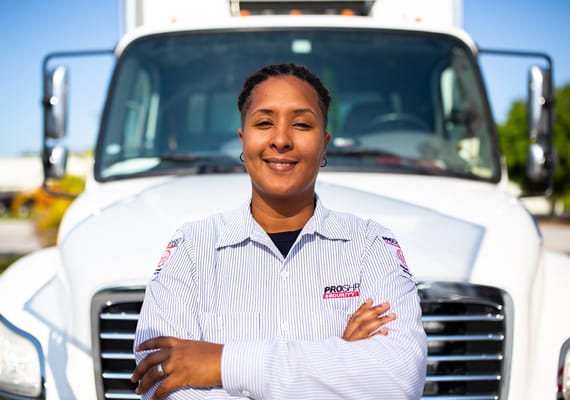 Hard Drive & Electronic Waste Recycling in Miami
PROSHRED® Miami recycles electronic waste from our hard drive shredding service. As part of our dedication to preserving Miami's scenery, we help our clients meet their sustainability goals while striving to reduce our own environmental impact. To process hard drive waste, we partner with certified recyclers who comply with federal and state regulations for e-waste. When you partner with us for hard drive shredding and hard drive destruction, not only can you rest assured that your data will be securely erased but also that your equipment will be sustainably disposed of.
Get a Hard Drive Destruction Quote
The price of our hard drive shredding services depends on the volume and types of electronic materials shredded and other factors. Please contact us today to request a quote!
To permanently destroy a hard drive it is best to take advantage of the expertise of a professional shredding service. This way you can guarantee that your sensitive information is completely destroyed and that it won't fall into the hands of the wrong people.
Our trained professionals will physically destroy your hard drive in an industrial shredder, so it is reduced to small unreadable pieces of metal. Once complete we will issue you a certificate of destruction for your records.