Drop-Off Shredding Services
We do not offer drop-off shredding services at this location. However, if you wish to drop off your documents, please visit our location in Fort-Lauderdale located at 5217 NW 35TH Ave. Fort Lauderdale, FL 33309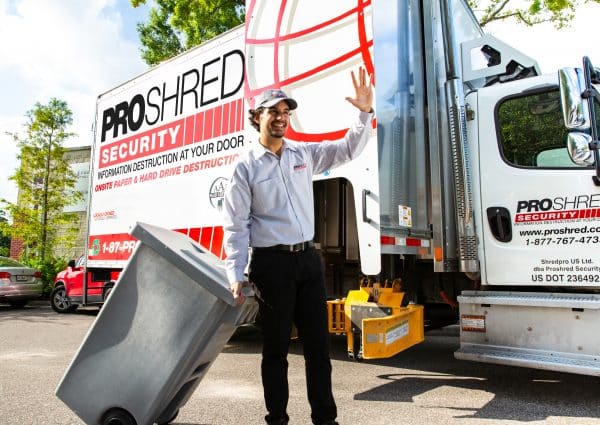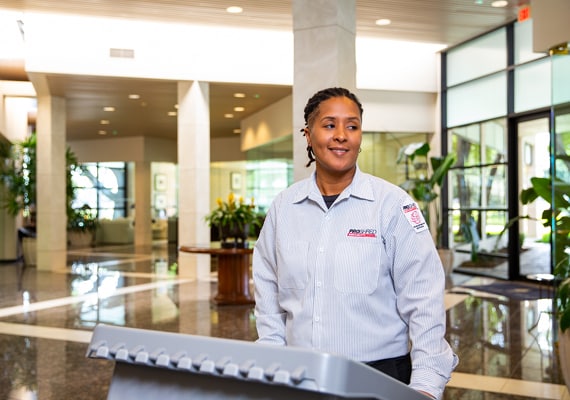 Shred Documents The Same Way Big Business Does
Since PROSHRED® Miami is an on-site document shredding provider, the majority of our shredding is done using our reliable shred trucks. Most of these trucks are equipped with security cameras so you can watch your confidential documents being shredded right at our locations. Since we have to have a minimum amount of documents to shred for our corporate and government clients we can only come to your residential location to destroy a large stack of documents. It will be easier and more cost-efficient for our residential clients to come to our drop-off shredding location at our facilities.
PROSHRED® Miami Drop Off Shredding Services meets the specific needs of our home businesses and residential clients in your area. Some sensitive documents that you might consider having shredded include:
Bank Account Statements
Correspondence
Job Applications
Profit/Loss Statements
Brokerage Reports
Credit Card Statements
Legal Documents
Canceled Checks
Financial Reports
Medical Records
Social Security Numbers
Confidential Letters
Insurance Policies
Pay-Stubs
Tax Records
Contracts
Invoices and Receipts
Photographs
Drop-off shredding is important for the unloading of private documents because it presents you with the opportunity to see your sensitive documents be destroyed in person. Whether you are a residential or commercial customer, if you need to destroy or get rid of your old papers or documents, one-time shredding can provide you with a secure way to dispose of your confidential documents.
There are many different types of sensitive documents that should be shredded. These documents include but are not limited to Bank Account Statements, Contracts, and Payment Stubs. Shredding these types of documents is important because they contain sensitive information and by doing so you can ensure that your confidential information is securely destroyed.