Electronic Waste Recycling
Over the years, electronic waste has become one of the fastest-growing types of trash worldwide. While most of us know that we shouldn't simply throw our old laptops, computers, and smartphones in the trash, many of us don't know how to properly recycle them.
That's where we come in. With Secure e-Cycle, a division of PROSHRED® Security,  you can properly dispose of your electronic devices, ensuring that your potentially hazardous materials are safely disposed of.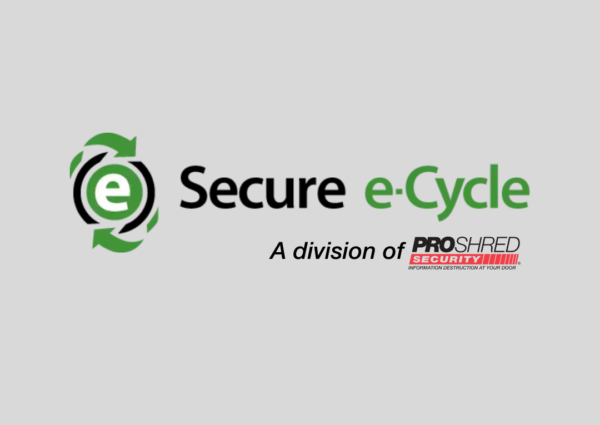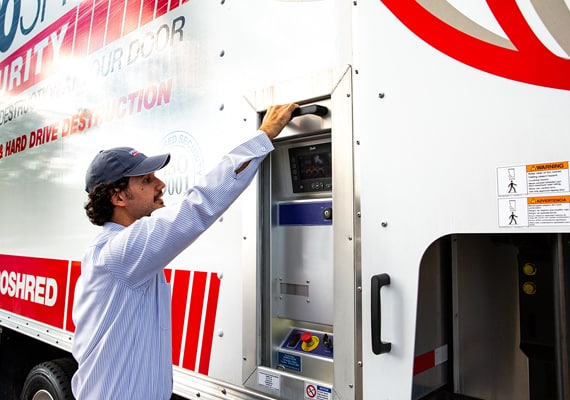 What is e-waste recycling?
E-waste recycling is the process of properly disposing of electronic devices and components that are no longer in use. These items should not be thrown in the trash as they can leach harmful chemicals into the soil and water. Furthermore, recycling valuable materials like gold, silver, and copper is an environmentally friendly way to repurpose electronic devices. Proshred focuses on helping businesses in the Miami area with their e-waste recycling.
Safeguard Your Data and Protect The Environment
When you recycle your electronic devices with us, we take care to safeguard your data and protect the environment. We use best-in-class security protocols to ensure that your data is destroyed beyond recovery, and we recycle components and materials in an eco-friendly way.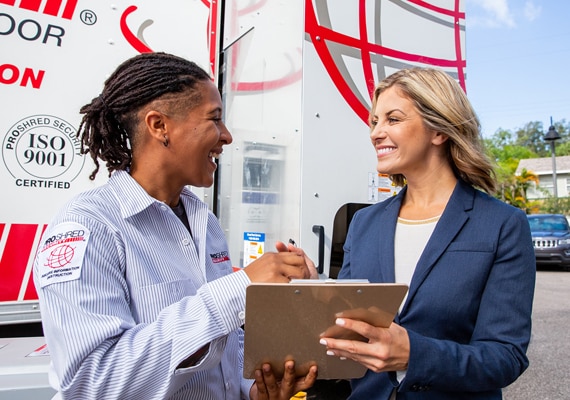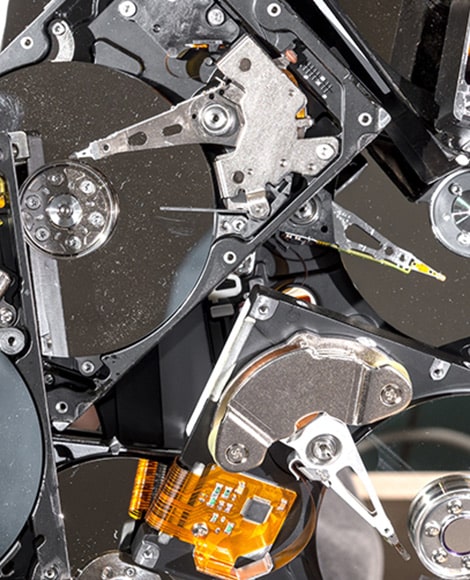 What Types of Electronics Can be Recycled?
Here at PROSHRED® Miami, we accept a wide variety of electronic devices and components for recycling, including: 
Computers

 

Monitors

 

Televisions

 

Keyboards

 

Mice

 

Printers

 

Scanners

 

Fax machines

 

Copiers
And more! 
To learn more about our electronic waste recycling services or to schedule a pick-up, contact us today. 
Dispose Of Electronics The Right Way With

PRO

SHRED®

Miami
Here at PROSHRED® Miami, we believe we have to have a strong stake in preserving our environment. That is why all of our shredded paper is completely recycled. Not only do we take your security seriously, we work with you as your partner in corporate responsibility. By working together, we are making a long-lasting, positive difference in our green environment.
On each invoice you receive you see the full amount of trees you have saved by using our shredding service. At the end of each year, you will be given a TreeSaver Environmental Certificate documenting the total amount of trees your organization saved during the year.
PROSHRED® Miami's business document destruction services provides you with the most secure, reliable integrated shredding and recycling program in the state.