Scheduled Shredding Services in Miami
Get your document destruction needs taken care of on a regular basis with scheduled shredding services from PROSHRED® Miami. We offer on-going mobile paper shredding for all types of businesses, with no contracts or hidden fees to worry about. Scheduled shredding presents an easy way to avoid security risks and stop breaches of privacy by ensuring all sensitive documents are properly thrown away and shredded on a recurring basis. To request more information, please contact us today.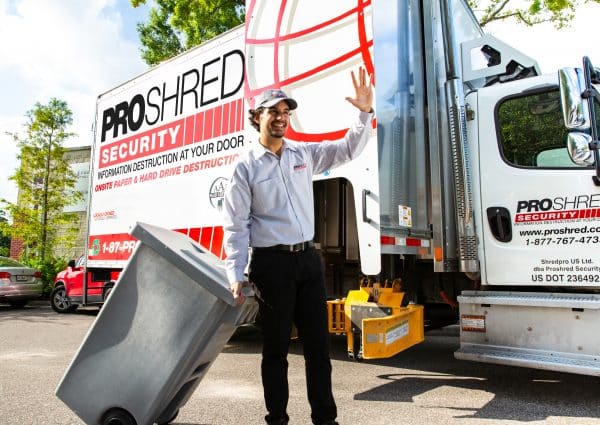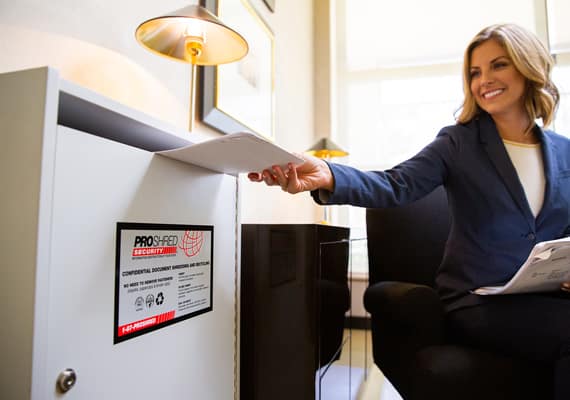 Security Audits to Improve Efficiency for Scheduled Shredding
Your scheduled shredding plan starts with PROSHRED® Miami doing a security audit at your location. Our team determines the volume of sensitive documents you have based on your business operations and the number of employees. Next, we calculate the number and sizes of shredding bins and consoles to place around your office. Finally, our shredders estimate how frequently you'll require scheduled shredding appointments to ensure you have optimal security that fits your budget.
Custom Shredding Schedules that Work for Your Business
Whether you have a few employees or hundreds, our team of paper shredders works with you to craft a personalized schedule that meets your security needs based on our audit. You may arrange to have on-going document destruction carried out on a monthly, weekly or even daily routine. Once your schedule of shredding services is established, our staff and internal software systems ensure your services are delivered on time, every time. All scheduled shredding is done on-site by professional shredders who arrive in mobile shred trucks and securely transport your processed documents for recycling. You also receive a certificate of destruction for your records or compliance needs after every appointment.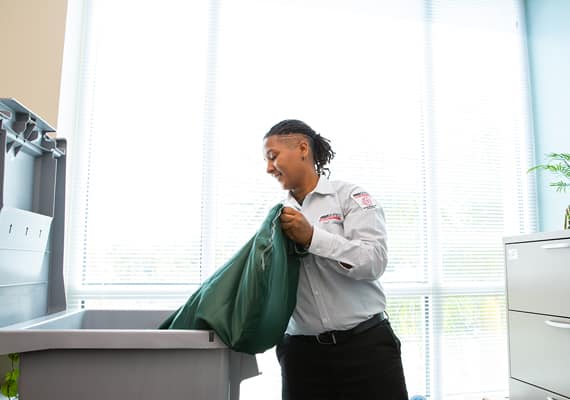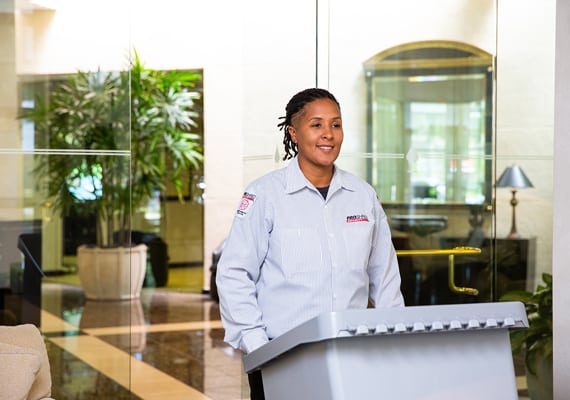 Locally Managed in Miami. Follow National Compliance Standards
All scheduled shredding services from PROSHRED® Miami are carried out by our locally managed team of professional shredders. You can expect friendly customer service from shredders who know the community. Our company also operates under a nationally recognized brand (PROSHRED® Security), which means we take the extra steps to comply with ISO 9001 Certified by NSF-ISR and NAID AAA standards and deliver top-rated service to our clients.
Get a Free Quote for Ongoing Shredding Services
Whether you're ready to upgrade from one-time to scheduled shredding, or you're looking for more information about this ongoing service, contact us today for a free price quote.
A scheduled shredding service helps to prevent security risks. This allows you to have an on-going shredding service that destroys all of your sensitive documents by properly shredding them on a regular basis. On the other hand, one-time paper shredding is convenient for you if you are only in need of a one-time cleanout.
Purge shredding services are beneficial because they help you securely destroy outdated files in an effort to prevent a breach of security. When it comes to purge shredding services you will want to seek out a trusted company with both the equipment and expertise to efficiently conduct the purge shredding of your important documents.