November 7, 2017
Why Choose the Pros for Sensitive Document Disposal
The Key to Secure Sensitive Document Disposal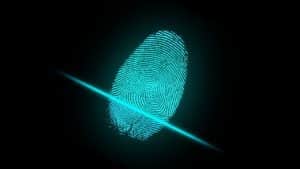 Sensitive document disposal is something that can't be taken lightly in the office setting. Information belonging to clients gets passed around for various transactions to take place within  different departments and possibly other entities. For this reason, there are a set of guidelines and best practices that responsible businesses should follow when handling confidential information.
It is important when running a business to learn your local laws and legislation. Always prepare for new laws and legislation to be passed, and if your company works internationally, learn about international laws if the occasion arises for transferring data between countries. Companies should monitor internal computer systems to identify any likely sources of a breach, reassess company privacy policies and retrain all employees on company policy for company and employee protection. It is important to remember to collect as little personal information as necessary and implement a standard for the length of time information is kept. Develop a plan to handle any breaches, encrypt secure documents, and ensure that others you do business with have security policies in place.
For sensitive document disposal, an outside security or shredding company is often contracted. If your office is looking for a company to handle your sensitive document disposal, then PROSHRED® Miami is the company you can trust. PROSHRED® Miami is the only sensitive document disposal company in America to hold an ISO 9001 certification and the only company in the industry to hold both ISO 9001 and NAID AAA certifications. The NAID certifies companies on five continents in regards to their handling of secure information. Random checks into an office's security policies and practices help to keep these companies from getting lax on protocols.
PROSHRED® Miami employees all go through background checks and rigorous training and retraining to keep them aware of all legislation relevant to handling sensitive information. Unlike other companies, you won't be charged fuel surcharges, trip fees, or management fees. The price you are quoted is the price you will pay. The office is locally owned and sends representatives to your office to perform the shredding. You also won't be charged for any service date changes. PROSHRED® also prides itself on being community focused, so your friends and neighbors can trust that PROSHRED® works in the community FOR the community.
PROSHRED® Miami can take care of the necessary but tedious job of shredding papers so you don't have to. With shredding trucks they can bring to you, the job gets done quickly and efficiently. No more worrying over setting aside time each day to shred those documents. With PROSHRED® Miami, the shredding service comes to you! To take the right steps toward a more secure company review our full list of services or contact us today (305) 306-9558 for a free consultation.