January 18, 2018
Shredding Services: Which Service is the Best Solution?
Choosing the Best Fit for Your Shredding Service Needs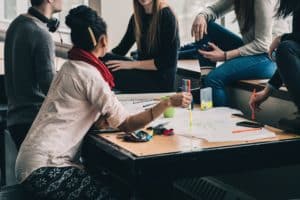 Many businesses across the Miami metropolitan area collect a considerable amount of private and sensitive information over time. While some data needs to be retained for a limited period of time, other data must be destroyed in a safe, secure manor. After all, everything from a company's financial security to possible identity theft issues can develop and cause long lasting and damaging effects. Documents that need to be shredded can easily mount in a busy office environment, and you cannot take chances when dealing with such vital information. When you learn more about the different types of professional shredding and document destruction services available, you can set up the right services for your company.
On-Site and Off-Site Services
When you begin exploring Miami shredding services, you will find that some companies offer on-site solutions, and others offer off-site data destruction. With on-site solutions, the shredding company usually transports a large or commercial-grade shredder to your venue. The documents or other items will be taken outside to the huge shredder and immediately destroyed. You can watch the destruction of sensitive data with your own eyes if you prefer. Off-site services haul the sensitive data to a shredding facility to be destroyed. Both types of services can save you and team time and can reduce the potential liability risk you face by keeping hard copies of sensitive information in your office for longer than necessary.
Services for Specific Business Types
Most types businesses regardless of their size will gather or collect private data over time. This may include their own tax returns and bank statements, employees' personal information, customers' payment information and more. Medical offices often have a significant amount of private health insurance on paper documents and digital files. Law firms may likewise have legal data, notes and more that must be kept private. For these and other types of businesses, a secure, locked collection container can be placed on-site. Your team can simply deposit documents that need to be shredded into the container, and we will arrive to collect the documents on a predetermined schedule. This saves time and ensures that the documents are destroyed as needed.
Different Shredding Styles
Before you commit to a professional shredding service, be aware that there are different shredding styles. For example, some shredders destroy documents by cutting paper in long, even strips. Others have a cross-cut pattern. The safest and securest method of shredding available completes multiple cuts so that there is no possibility of the document being pieced back together by someone with ill intentions. When you request a quote for shredding services, inquire about the shredding or document destruction method that will be used. You should not assume that all services are the same.
PROSHRED® Miami takes the security of your sensitive data seriously. We offer a full range of data collection and destruction methods to meet your unique needs, and we offer excellent schedules to suit your budget and needs as well. Spend time reviewing the options today, and set up shredding services to address this important and recurring need. To take the right steps toward a more secure company review our full list of services or contact us today (305) 306-9558 for a free consultation.