Mobile Shredding
Mobile shredding offers a reliable and  secure way to dispose of your old, confidential documents. All of our PROSHRED® Miami employees are fully background-checked and well-trained, thus when they arrive at your Miami home or business to shred your documents on-site, you will have complete peace of mind.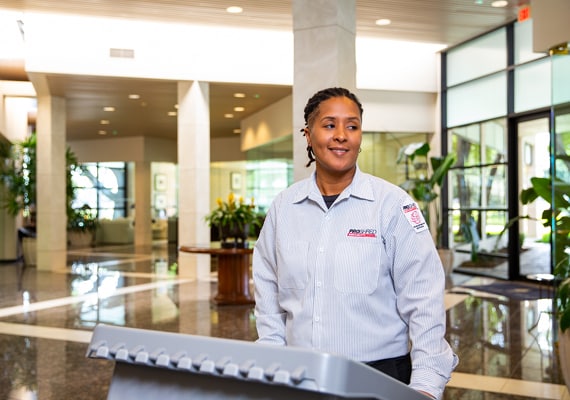 Our Process
PROSHRED® mobile shred trucks are dispatched to your Miami home or business. Our uniformed thoroughly trained employees will walk you through the shred process of before transferring your private documents from a locked container to a security bin. After ensuring that the locked bin and original container are once again secure, the automated shredding process will begin. You have rest assured that no human hands will touch your documents, and all actions are performed on the premises. After the completion of the shred job, you will receive a Certificate of Destruction which is legal proof that all documents were professionally destroyed.
Benefits of On-Site Shredding
Throughout Miami and across the United States, the risks of identity theft are rising. Protecting sensitive documents is more vital than ever. From handwritten notes to outdated forms, confidential papers can end up in the wrong hands. Patients or clients privacy can be compromised which will leave your organization vulnerable to penalties for failing to comply with HIPAA, GLBA, FACTA, HITECH and other state laws.
Many different kinds of businesses find that old documents papers are taking up too much office space. There are some organizations that destroy unneeded documents only once a year. This leaves information heavy documents open to access other people.
By having professional on-site shredding, all of your sensitive documents will be completely destroyed. All shredded paper is mixed with other destroyed material which makes it impossible for anyone to recover. Regularly scheduled shredding also provides an audit trail, frees up space and enables you to budget for document destruction.  All of your staff members time is freed who your company work tasks are focused on. In addition, all shredded documents are recycled by a loyal certified recycler.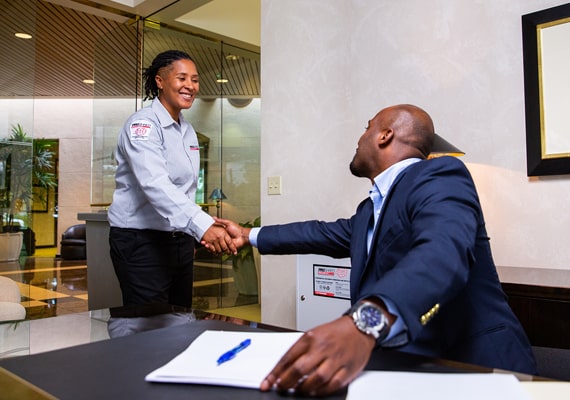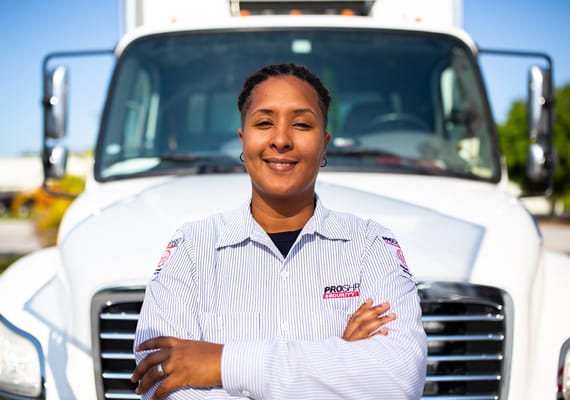 About Our Shredding Trucks
Our shred trucks have powerful industrial paper shredders capable of handling any size document destruction job. Our top-notch equipment is the best on the market today and comes in two forms:
Our Pierce-and-Tear shredding trucks are equipped to punch holes into the material and destroy it by ripping into tiny, random pieces.
Single-Shaft Rotary Grinders employ a slower-moving method that has four cutters embedded in a high-torque shaft cut material against a bed knife, or counter-knife, for a completely secured shred job.
Our shredding services are available in three security levels determined by the different shredding size. While all sizes provide secure document shredding, Level 1 is suggested as the best for governmental agencies and other entities requiring a very high level of security due to its small shred size. The industry standard is nearly three times larger than the Level 1 shred size at PROSHRED®.