February 18, 2017
Stop Fraud from Occurring in Your Miami Workplace
Fraud is a real concern and unfortunately it's a growing crime that can take place in several ways, making it difficult to pinpoint in time. Fraud targets all industries and all companies of any size; it can be executed in the form of theft, forgery, computer crime, and other "white collar" crimes. If your Miami Company is affected by this type of crime, it can lead to substantial penalties and even unforeseen liabilities.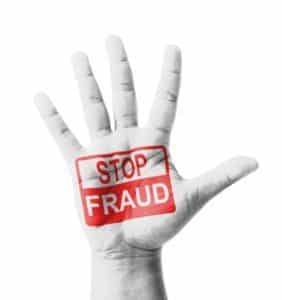 How can you prevent fraud from targeting your Miami business?
Create an Anti-fraud Policy and Make Sure it's in Writing
Create a work environment that's based on honesty and trust; this will show your employees that you are taking sufficient measures to keep your employees and office safe from fraud. It is important however, that any policies being followed in relation to ethical behavior are also put in writing.  This helps to confirm that each employee is entirely aware of what the policy entails and understands potential repercussions of non-compliance.
Offer an Anonymous Means to Submit Tips and Reports
Be sure that you have an easy and accessible reporting process in place for your employees. Should they have any suggestions, tips, or suspicions regarding fraudulent behaviour, there should be a simple way to submit these.  As a business owner, it's important you are constantly aware and alert. Make an effort to monitor day-to-day business activity and be sure to shift your focus to anything that seems unusual. Lastly, never ignore information and/or tips provided by staff members; they may have had insight to something you missed.
Perform Background Checks on all Staff
To keep your clients and employees protected, we highly encourage you to conduct background checks as part of your hiring procedures. This is of even greater importance for those "risky" job roles where personal information will be requested, shared or stored, on an ongoing basis. These positions are usually financial or customer service roles.
Hire a Professional Team for Your Document Shredding Needs
Handle sensitive documents with great care, and shred any private record that you no longer need to store. It is in your best interest to work with a trusted document destruction business in Miami, for a cost-effective and reliable service you can count on. Professional document destruction will help tremendously in keeping your business protected from the threats associated with fraud.
At PROSHRED in Miami, our professional team has years of experience and is more than happy to work with you for your document shredding requirements. Maintaining your security is at the forefront of our priorities, and we will ensure this is carried out in each and evert aspect of our service. Get in touch with one of our representatives about your document destruction solutions. Call 1-305-306-9558