October 11, 2017
Top Ways Executives Lead Information Security
Information Security Comes from the Top Down
A staggering statistic shows that only 45% of boards participate in information security strategy according to PwC's 2016 survey over the State of Security.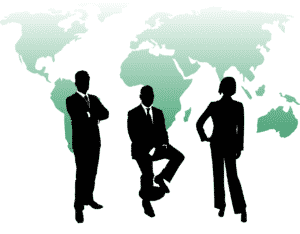 Stakeholders of a company should be the forefront of policy and preparedness when facing information security.
The Magnitude of Leadership
Information Breach Policy & Plan: Not only should the CEO, CIO, and other heads of departments be involved in a plan in the case of a data breach, but chairmen and the board of directors should also play an integral part in the decision making.
Mitigate Cost: According to Ponemon 2015 Cost of a Data Breach report, companies can pay up to $154.00 per lost or stolen records. Pre-record cost of a data breach can be reduced by approximately $5.50 a record through simply involving your board.
Job Security:  Recent trends show that when information security is compromised, the organization's senior executives are not aware of how this could have happened or been prevented, and they are then at risk of losing their jobs. Executives should have a thorough understanding of information security protocols and a response plan so these breaches can be avoided.
Embedded In a Secure Culture: Leadership driven prioritization of new policies, employee awareness, and new technologies within the organization are critical. The most secure organizations have information security at the forefront of their culture and practice secure actions in their daily habits.
PROSHRED® Miami is dedicated to best practices for keeping your information secure from you company's top executives all the way down to the mail room staff. To take the right steps toward a more secure company review our full list of services or contact us today for a free consultation.