Hard Drive Shredding Services
Computer hard drives contain a lot of sensitive information. Now more than ever, it's vital that a hard drive shredding service be used whenever a hard drive has reached its end-of-life. This is the only way to ensure that confidential and highly sensitive emails, invoices, budgetary numbers and internal documents aren't accessed by outside individuals.
For any questions about shredding your hard drives, please give us a call at 804-716-5665.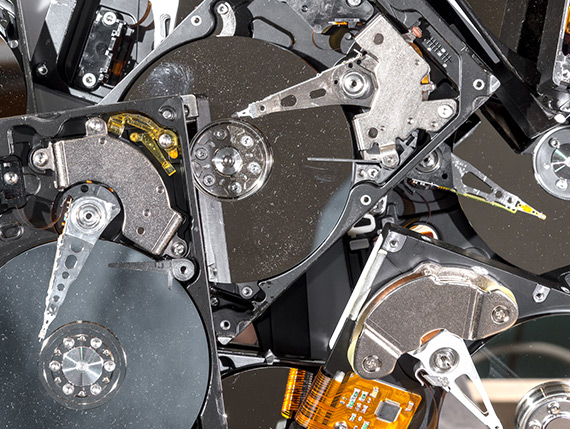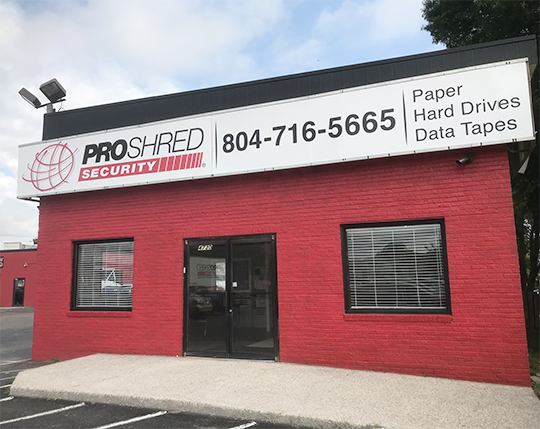 Drop-Off Shredding
Only have a small amount of hard drives to shred? Smaller volumes of hard drives can be delivered to our office during business hours where they will be shredded at an affordable price.
One-Time Shredding
Moving? Need to shred old hard drives that contain private information? PROSHRED® Richmond will come to your location with one of our mobile shredding trucks to shred your hard drives on-site.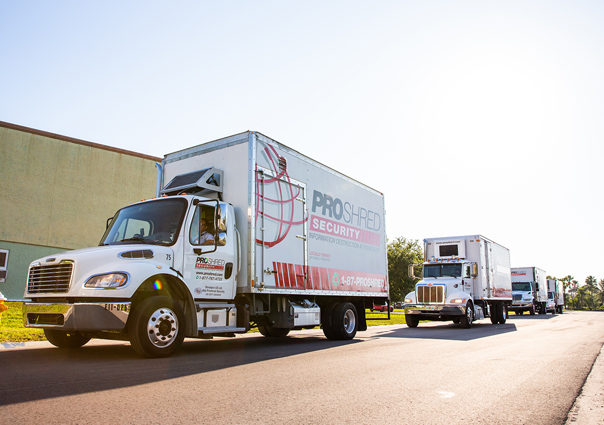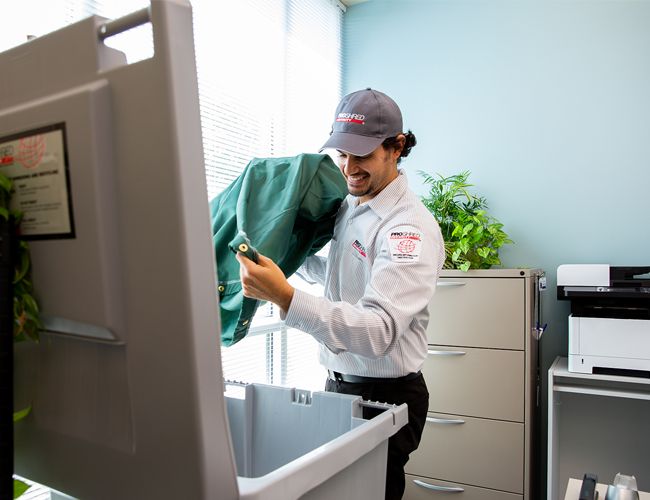 Ongoing Shredding
Clients are provided with secure shredding bins at no additional charge, which are serviced, on-site at your location on a scheduled basis. We can make a scheduled plan that fits your business' data destruction needs.
Guaranteed
It's not enough to simply erase information from a drive and expect that the data cannot be accessed. Once files have been erased on a drive, they can still be accessed by an individual skilled in information retrieval. Even if the drive is formatted, some of the information may still be accessible. The only way to ensure that information cannot be accessed once the hard drive leaves your premises is to use a data destruction service.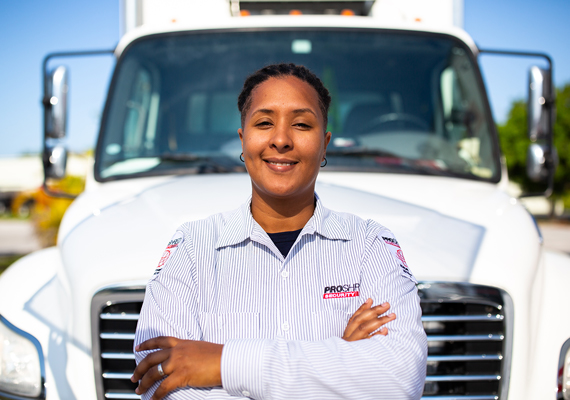 Watch Our Video
Our PROSHRED® Richmond team has developed this great video to show you how the hard drive destruction process works. Enjoy!