Richmond Shredding Services
PROSHRED® Richmond provides affordable and secure document shredding services for commercial, residential and industrial clients. Depending on the amount of documents you or your business needs to shred and how often you need to shred these documents, PROSHRED® Richmond can securely shred them at your location or at our office.
For any questions about shredding your confidential documents, please give us a call at 804-716-5665.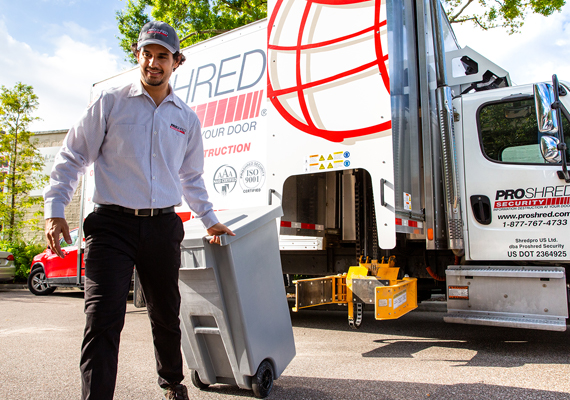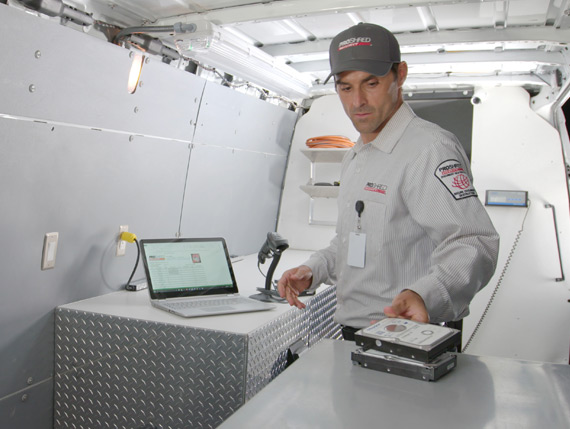 Commercial Shredding
PROSHRED® Richmond's Ongoing Shredding Service uses on-site mobile shredding trucks to regularly service your business' shredding needs. We develop a plan for document shredding on a daily, weekly or monthly schedule. Once your program is established, our staff will service your office shredding bin on a routine basis. PROSHRED® Richmond's One-Time Shredding Service, uses on-site mobile shredding trucks to shred your business' confidential documents over the course of one visit.
Residential Shredding
We extend our shredding services to more than our core business clients and institutions. Our Drop-Off Shredding Service offers document shredding services to small-businesses and residential clients who can come to our location for convenient and affordable shredding.
PROSHRED® Richmond offers One-Time Shredding to residential clients as well. We know that confidential information is stored well beyond the work place of our customers. If you have too many documents to drop off at our location feel free to request our one time shredding service. We will come to you!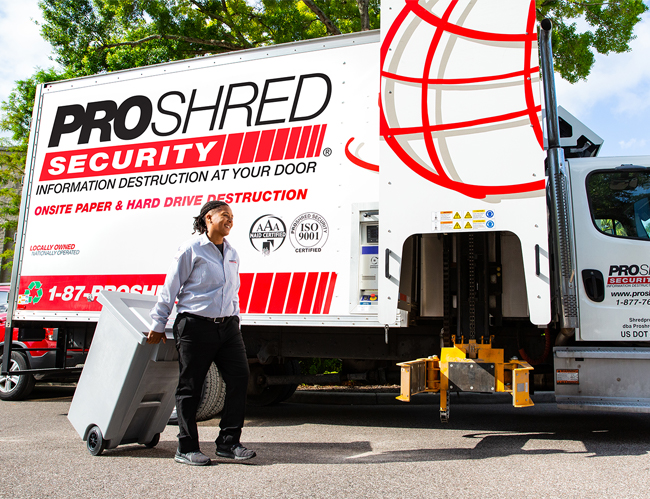 Watch Our Video
This video shows first-person video footage of the shredding process at work. Our state of the art shredding trucks allow us to make shredding easy for you! For more videos about our shredding services, including scheduled and on-site shredding and hard drive destruction, please visit our videos page.