Shredding Bins
PROSHRED® Richmond offers clients a variety of secure shredding bins and consoles for the collection of confidential paper. These bins are easily and securely transported to the on-site shredding truck to undergo scheduled document destruction service. Our sales consultants and customer service professionals will work with customers to develop a tailored service program to ensure that staff are efficiently using the PROSHRED® Richmond confidential document destruction system to its fullest capability.
For any questions about shredding our shredding bins, please give us a call at 804-716-5665.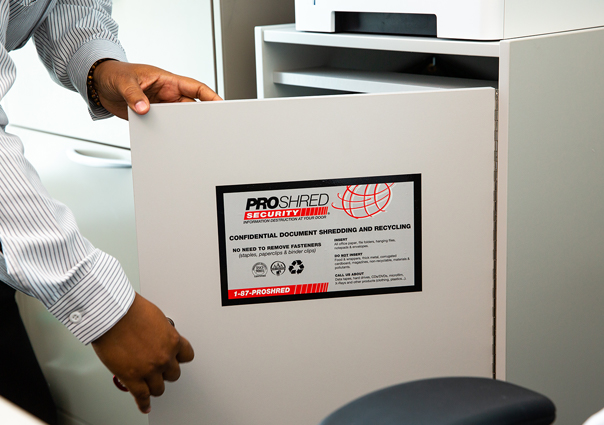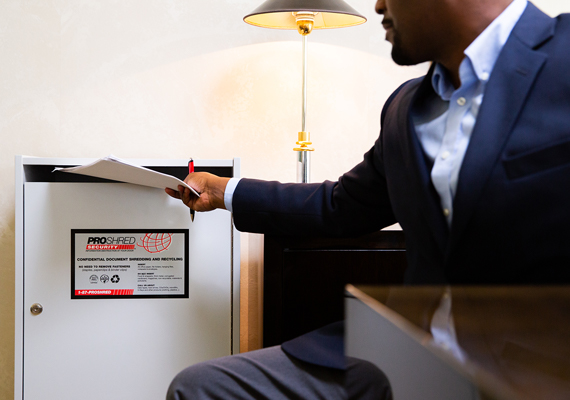 Security Consoles
In conjunction with regularly scheduled service arrangements, we install our high-quality security consoles at no charge within your facility. These are strategically placed throughout your office for easy and convenient use by all employees. There is no need to separate out paperclips, staples, metal clips, or bound materials. Simply place the materials in the console and leave the shredding to us. The process is entirely hassle-free. Dimensions: 36" x 22 3/4" x 15 3/4"— other sizes available if required.
High-Volume Bins
For higher volume areas such as mailrooms, copy rooms or warehouses, these wheeled plastic carts are extremely durable and easy to maneuver within your facility. Our high-volume security bins, available in 64-gallon or 96-gallon sizes, are secured with a padlock system to ensure that wherever your bins are, your confidential paper is securely locked inside. We work with you to determine the best location and mix of bins and consoles for your scenario. Dimensions: 64-gallon: 42" x 26" x 26" | 96-gallon: 46" x 28" x 31"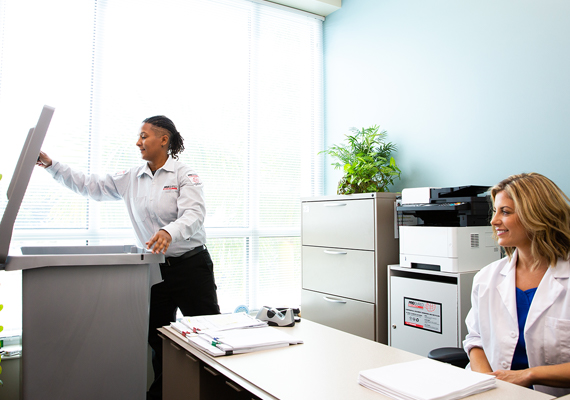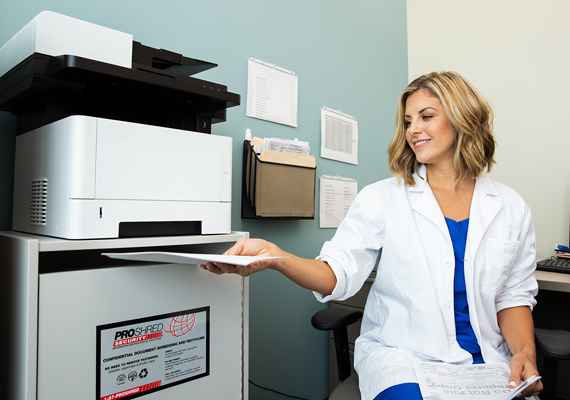 Desk-Side Containers
Made for use both inside and outside of the office, Personal Desk-side Containers can be a key component a document destruction policy. Small, mobile and easy-to-use, PDCs conveniently fit under desks, allowing for immediate disposal and enhanced security. These locking durable containers help reduce discretionary decisions of employees as to what should be shred and recycled by having it right at their desks. PDCs are also ideal for home-based employees needing a convenient document security system. Dimensions: 13 1/4" x 16 3/4" x 12"—other sizes available if required